At Isagenix, we LOVE the IsaBody Challenge® because it allows us the privilege of watching participants transform their bodies and their lives through each 16-week journey. That's truly amazing!
Now, it's time to do one of the things we love most — celebrate our finalists. Everyone who participated in this Challenge had an absolutely incredible transformation, so as always, choosing our finalists was a challenge in itself.
After much deliberation, our European IsaBody™ Finalists have been chosen. Each have received £1000/€1,100 prize money, a professional photoshoot and are now in the running to win the European Grand Prize of £5000/€5500 and the Global Grand Prize of $50,000 USD!
Meet the 9 remarkable individuals who were chosen as our FIRST EVER European IsaBody Challenge Finalists!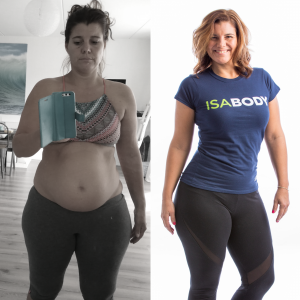 Age: 45
Height: 1.74 / 5'7''
Location: The Netherlands
Total Weight Loss: 26 lbs / 12 kg *
Total Challenges Completed: 1
"My energy increased and the results I was experiencing were so overwhelming that one day I had to pull over in my car and share my gratitude in a video message!"
Judith is now building a successful business with Isagenix and has never looked back. "I feel strong, happy and I have a mission and a dream to help as many people as I can. Thank you so much Isagenix!"

Age: 38
Height: 1.72 / 5'6''
Location: United Kingdom
Total Weight Loss: 70.19 lbs / 31.90 kg*
Total Challenges Completed: 1
"After my third month of the challenge I had to change all my clothes! It was then that people who had been laughing at me, started asking about the products! I went to a work meeting and some of my colleagues didn't even recognise me!"
"I've learned a lot during this IsaBody Challenge, like how to eat healthier and listen to what my body actually needs. I know that it's only the beginning of a new life for me and I cannot wait to challenge myself further!"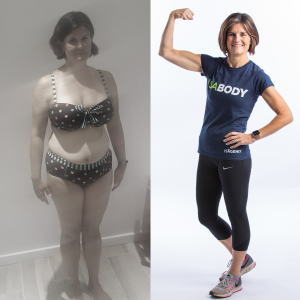 Age: 48
Height: 1.62 / 5'3''
Location: United Kingdom
Total Weight Loss: 30.15 lbs / 13.70 kg*
Total Challenges Completed: 1
"This program has become much more than just weight loss for me. I work out more now than I have ever done in my life. I am alert in the mornings and I don't have to go to bed when the 10 o'clock news starts!"
With the support of her lifelong friend in Canada, Emma was able to stay motivated throughout her challenge, even through the cold winter months. She loves the flexibility Isagenix has given her.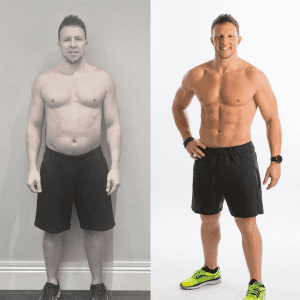 Age: 38
Height: 1.76 / 5'9''
Location: United Kingdom
Total Weight Loss: – 22.22 lbs / – 10.1 kg*
Total Challenges Completed: 1
Toby's experience with Isagenix has been highly rewarding. "As well as helping with my mental and emotional state, I am now 10kg lighter*, I'm running faster, lifting heavier, sleeping better, have very little stress and my energy levels are the best they've ever been."
The energy levels he's achieved have been what have amazed him most, even when doing his Cleanse days**. "I have now reached that distant light at the end of the tunnel."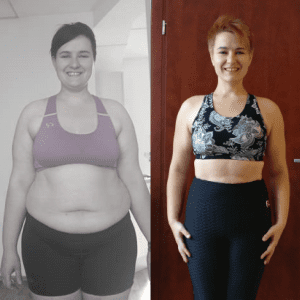 Age: 32
Height: 5'5'' / 1.66
Location: Belgium
Weight Loss During Challenge: -55.01lb / -25kg*
Total Challenges Completed: 1
Milda still can't believe how simple the journey was. Simple, but not easy. "I had to fight my own brain and my environment was critical.'' She credits her own tenacity and, most of all, the great group who supported her through this time.
After completing the Challenge, Milda feels like she's living a new life. "My mind is sharp, and my body is so much stronger. The IsaBody Challenge reshaped my body and helped me heal spiritually. It helped me to love myself."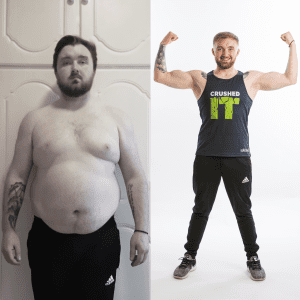 Age: 21
Height: 1.78 / 5'10''
Location: Ireland
Total Weight Loss: – 79.21 lbs / – 36 kg*
Total Challenges Completed: 1
Donnacadha was introduced to Isagenix by his friend and neighbour, who'd achieved great results with the products. "Within a week my mood had improved, and I was sleeping better." He started to eat better, and his work at the gym was paying off. "I've gone on to have a massive physical change and lost a lot of weight, but what has amazed me most were the mental changes. I am much more confident, I can think clearer and have more focus."
Now, Donnacadha just wants to share this new zest for life with others. "Isagenix changed my life for the better and I can't wait to share my story with other people and help them transform their lives."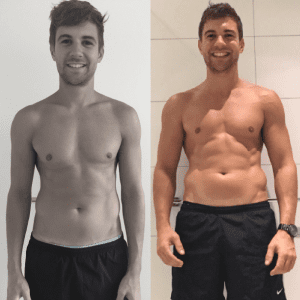 Age: 28
Height: 5'8'' / 1.72m
Location: United Kingdom
Total Weight Gain: +17.61 lbs / +8 kg
Total Challenges Completed: 1
Matt now feels like he has gained the confidence and muscle definition he had been striving towards for many years. "I am so proud of my achievement.  I hope to inspire others to challenge themselves to reach their fitness goals.  I know the convenience and efficacy of these products has made my transformation attainable and cannot thank the IsaBody Challenge enough for helping me to transform my body, my mind, and my hopes for the future. Time to create some more stories!"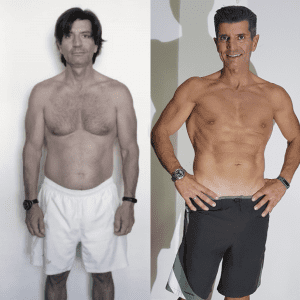 Age: 48
Height: 5'7'' / 1.70m
Location: Spain
Total Weight Loss: – 19.8 lbs / – 9 kg*
Total Challenges Completed: 1
"The products really surprised me, the flavours tasted nice, and they made me feel so good." Once he completed the Challenge, Juan felt like his results went beyond the weight loss. "I have a feeling of well-being I had not had in a long time, more energy and a sharper mind."
Juan is happy to have found a new kind of nutrition, one which will support his goals and the life he wants to lead.
Inspired by these incredible IsaBody journeys? Read more here and join the IsaBody Challenge today!
*Weight loss should not be considered typical. A two-phase 2016 study published by researchers at Skidmore College showed an average weight loss of 24 pounds after 12 weeks. The study evaluated the use of Isagenix products in men and women for weight loss followed by weight maintenance. As part of the weight loss phase, the participants took part in a calorie-controlled regimen of Shake Days and one Cleanse Day per week. During the weight maintenance phase, the subjects who continued the calorie-controlled program using Isagenix products better maintained their weight loss in comparison to those who transitioned to a traditional diet after 52 weeks. For more information on the study, see IsagenixHealth.net.
** Refers to a Cleanse Day. A Cleanse Day is a nutritionally supported fast that nourishes and energises your body's own detoxification systems. For further Cleanse Day information, visit Isagenix.com.