From Tired Father To Active Role Model – The Story Of Simeonas Kozemiakinas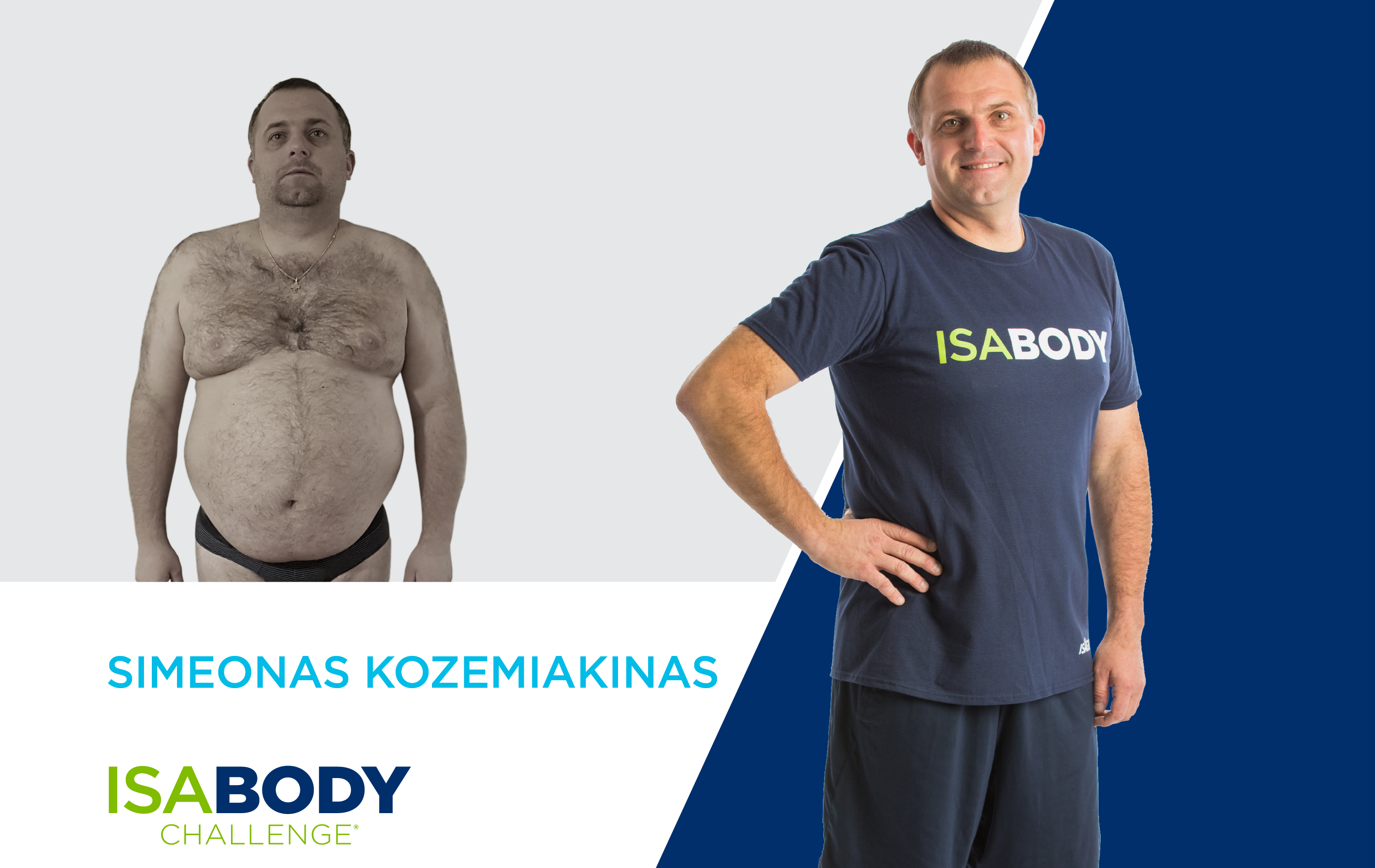 Total Weight Loss: 70.19 lbs / 31.90 kg *
Total Challenges Completed: 1
Solution Utilised: Weight Management
Simeonas Kozemiakinas wanted more out of life. The stressed- out husband and father was tired of only having enough energy to sit on the sofa and watch TV after work.
After a friend recommended Isagenix and showed him pictures of the incredible achievements made by people around the world, Simeonas was ready to give it a try and he decided to trade in his usual lunches for Isagenix shakes.
Supported by his loving family, he began the IsaBody Challenge. Within the first month, physical changes were noticeable, but what was even more exciting for Simeonas was the way he was able to manage stressful situations at work. His high-pressure job was easier to handle and, instead of coming home to watch TV, Simeonas had plenty of energy to engage with his family.
Simeonas explains, "On the third month, I was full of energy, my mind was so clear that I wanted to shout to everyone how brilliant it is to feel great!" By the end of month three, Simeonas was wearing new clothes in a much smaller size.
People who hadn't seen him since his Isagenix transformation barely recognised him.  The IsaBody Challenge taught him to listen to his body and make healthy choices at meal time. Now he wants to help others feel the same way. "I am feeling better than ever. I know that it's only the beginning of a new life."
Simeonas new life also includes being named an IsaBody Challenge Finalist, and the winner of £1000 prize money! He is also in the running to win the European Grand Prize of £5000 and the Global Grand Prize of $50,000 USD.
*Weight loss should not be considered typical. A two-phase 2016 study published by researchers at Skidmore College showed an average weight loss of 24 pounds after 12 weeks. The study evaluated the use of Isagenix products in men and women for weight loss followed by weight maintenance. As part of the weight loss phase, the participants took part in a calorie-controlled regimen of Shake Days and one Cleanse Day per week. During the weight maintenance phase, the subjects who continued the calorie-controlled program using Isagenix products better maintained their weight loss in comparison to those who transitioned to a traditional diet after 52 weeks. For more information on the study, see IsagenixHealth.net.