How Milda Latakaite Learned To Love Herself Again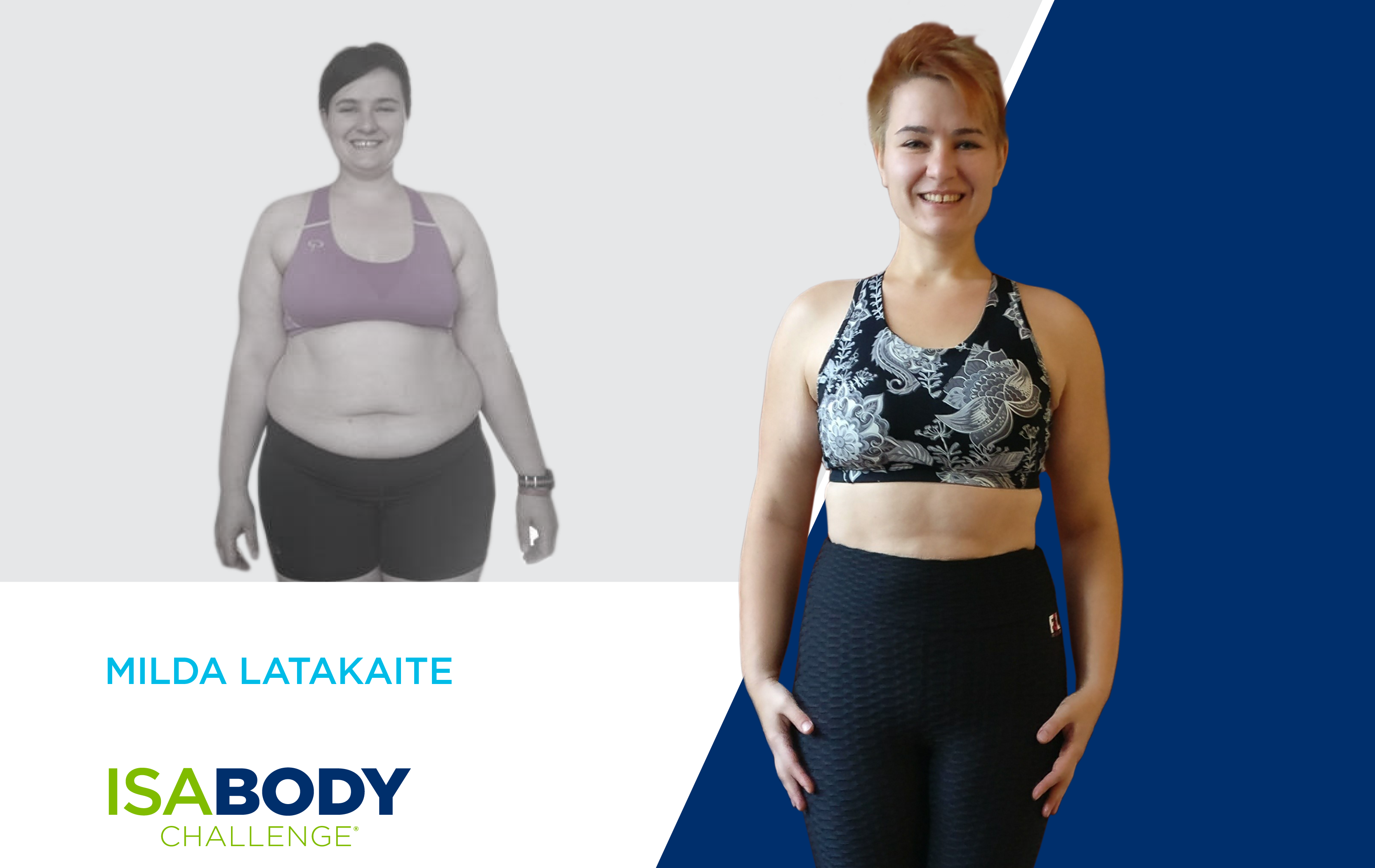 Total Weight Loss: -55.01lb / -25kg*
Total Challenges Completed: 1
Solutions Utilised: Weight Management
Severe back pain was making it hard for Milda Latakaite to get out of bed in the morning. She knew excessive weight was adding to her problems, but diets had failed her over the years and she felt out of control. Milda explains, "My mind was foggy, I never felt fully happy or loved myself." And that's when she was introduced to Isagenix. With a new attitude and new inspiration, came hope. Milda decided to trust herself for the first time in years.
"Trust helped me on this journey"
After completing her first 16- week Challenge, Milda was 25kg lighter, her head was finally clear, and she felt alive. The experience was not easy. She learned to overcome self-doubt and depended on the incredible support of the Isagenix community in moments of weakness.
"The IsaBody Challenge not only re-shaped my body but also helped me to heal spiritually. I love myself. Now I am curious where my next challenge will lead me!" She knows sharing her story will be a big part of her plan.
*Weight loss should not be considered typical. A two-phase 2016 study published by researchers at Skidmore College showed an average weight loss of 24 pounds after 12 weeks. The study evaluated the use of Isagenix products in men and women for weight loss followed by weight maintenance. As part of the weight loss phase, the participants took part in a calorie-controlled regimen of Shake Days and one Cleanse Day per week. During the weight maintenance phase, the subjects who continued the calorie-controlled program using Isagenix products better maintained their weight loss in comparison to those who transitioned to a traditional diet after 52 weeks. For more information on the study, see IsagenixHealth.net.