Your quick guide to Isagenix events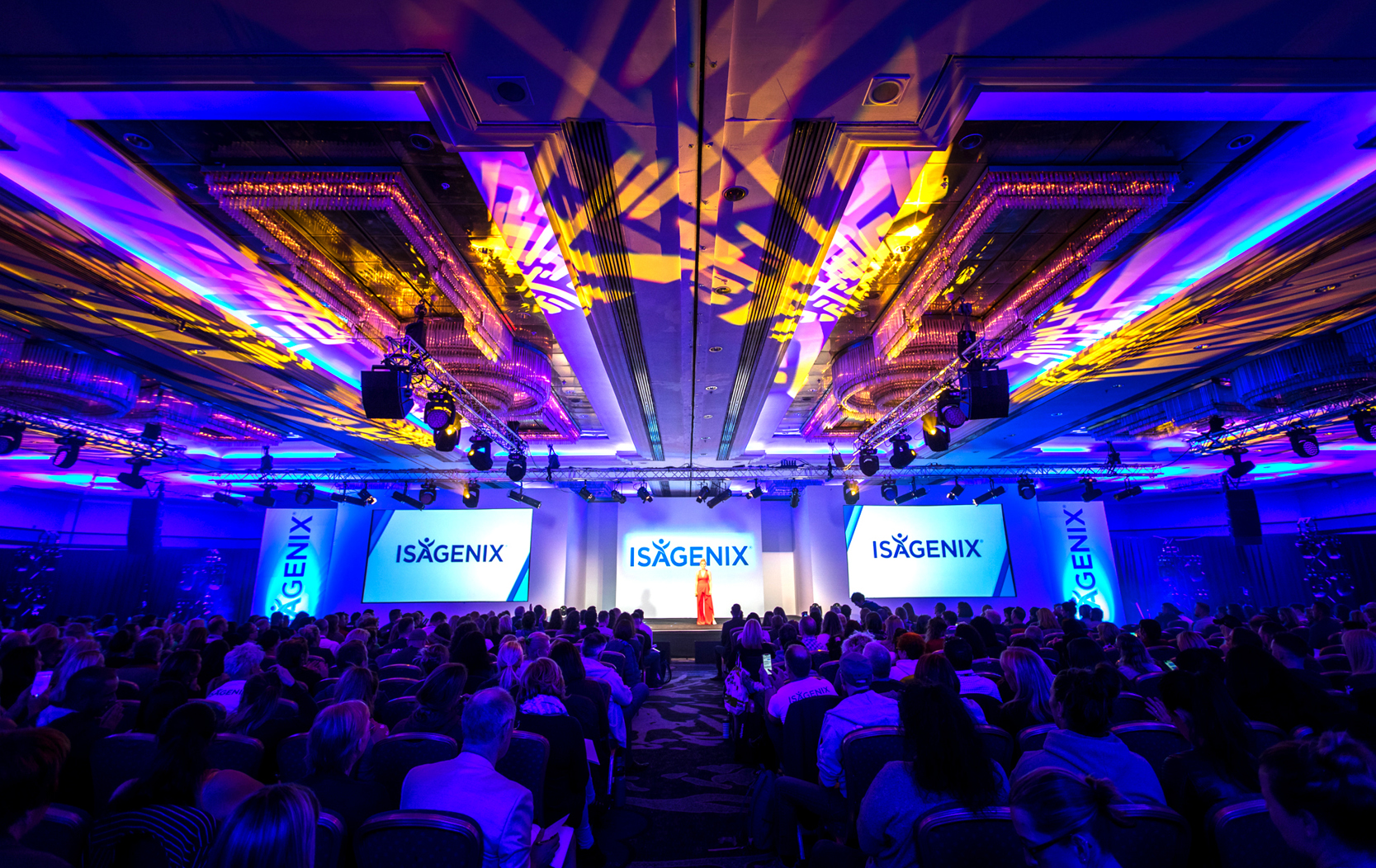 Events are the BEST way to bond with your team, hear about new product launches, network and learn from top trainers how to become a professional network marketer. Each Isagenix event is catered to slightly different goals. Here's a quick breakdown of the difference between them all.
University in Action
In this interactive training course, you'll put David T.S. Wood's training into practice with other Isagenix business builders, so at the end of the 2.5 days you feel prepared and have the skills to grow your business. A globally recognised Network Marketing trainer, David will show you how to grow belief in yourself, gain the confidence to become a network marketer, and share your story to build your business. Most importantly, you'll learn why this profession, when done right, is the best profession in the world.
Where: Hotel Novotel Rotterdam Brainpark / Hilton Manchester Deansgate
When: 6 – 8 September 2019 / 13-15 September 2019
How much: £99 Standard Tickets (Early Bird sold out)
Find out more and buy tickets for Manchester or Rotterdam. 
Isagenix University
Often described as Isagenix 101, IsaU is your chance to experience the culture of Isagenix and get a deep dive into our no-compromise products, network marketing, and business building strategies. This one day event is packed with training sessions from Isagenix top leaders and corporate trainers who will teach you how to grow your business!
Where: Novotel London West
When: 9 November 2019
How much: £34.95 Early Bird until 15 October (Standard Tickets are £44.95)
Find out more and buy tickets here.
Celebration
This is THE event of the year. Expect new product launches, promotions and training from the best in the business! As the name suggests, we do a lot of celebrating at this event because it's when we announce and congratulate the winners of our recognition competitions. This year we'll be joined by top Isagenix leaders who will be sharing how they reached success. Watch this space… you don't want to miss it!
Where: Hilton Birmingham Metropole, NEC, B40 1PP
When: 14 –15 March 2020
How much: £69 Early Bird until 9 December (Standard Tickets are £99)
Recognition: Check out how you could get recognised at Celebration here.
Find out more and buy tickets here.