Isagenix Academy Recap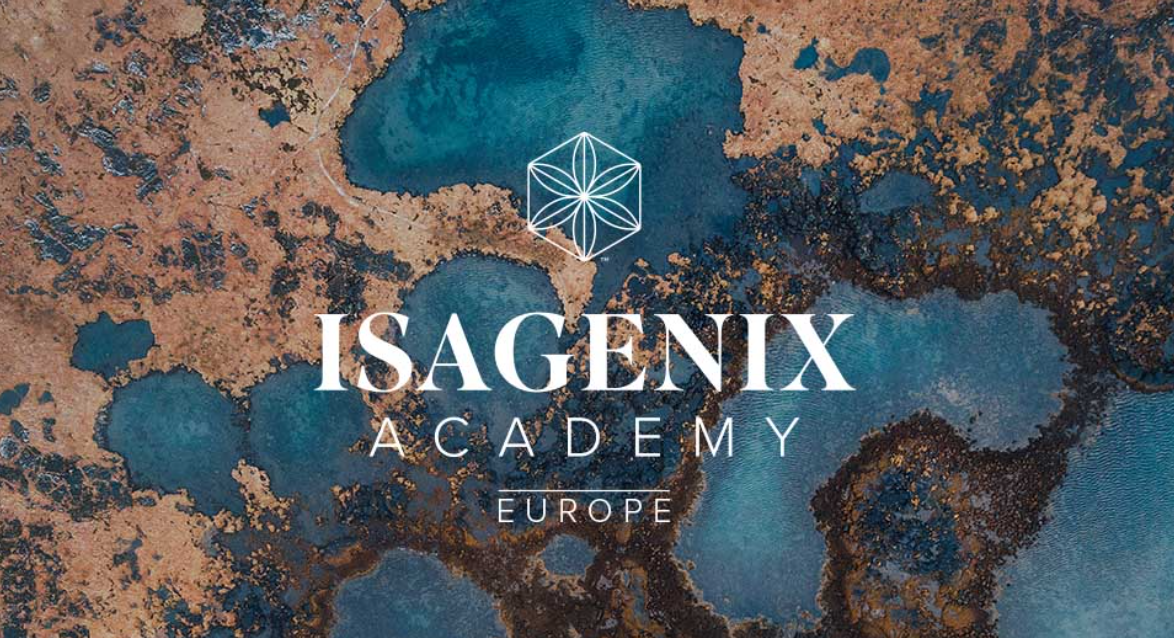 A LOT happened last weekend. We launched a Rapid Crystal Reset promotion, a brand new social media tool called Social Palette and we had incredible training from Rebecca Haresign, Amanda Gee, Lisanne Nicolien, Tommy Vooren and David T.S Wood! There was so much content, we thought you'd appreciate a recap of everything that happened.
New promotion
Get ready for Rapid Crystal Reset. Hit the reset button, race through the ranks and earn up to a whopping £2,960/ €3,250*! Not only do you get another chance to earn the prestige of a Crystal milestone, but this time round, you can get DOUBLE the Crystal Bonuses. It's a Rapid Crystal Reset for a reason, so you'll have half the time to earn a Crystal rank (but the reward is so worth it!).
Check out the details here: https://bit.ly/ENRCR
Social Palette
Think of it as your new social media cheat sheet. Never stress about what images to post again, because we've done the legwork for you! Yep, that's right, we've created images to share on your Instagram story and Facebook feed that look great and give insight into our most popular products and how to get started in the business. There's also editable recognition images so you can give your team the shout outs they deserve. All you have to do is download and get sharing!
Start using Social Palette: https://isagenixeurope.smugmug.com/
Recording
The term 'you had to be there' applies to moments like David T.S. Wood's mindset training, Amanda Gee's training about creating Managers and Rebecca Haresign's insight into Isagenix beyond weight loss. So, in case you missed it, the full recording is live on Vimeo. The best bit about it? The whole video is advert free and downloadable.
Upcoming events
Events keep us all connected right now, so make sure you put the next three in your diaries! All three calls will be in English, with interpretation into Spanish, French, Italian, Dutch and German.
Back to Basics with Rebecca Haresign, 14 April, 7PM (BST) / 8PM (CEST)
Now all markets can access product training with Isagenix Nutritionist, Rebecca Haresign! This is the first call in a three part series – the next calls are on 12 May, then 16 June. First up is an introduction to Isagenix and weight loss, as well as a Q&A session. This is a must for any new customers or Associates.
Wellbeing Hour, 21 April, 7PM BST / 8 PM CEST
Wellbeing is more important than ever, so this call is all about fitness, products and wellbeing. We'll be joined by some huge names at Isagenix including Chief Science Officer, Dr. Joshua Plant, NFL player Brendon Ayabandejo from the Wellbeing Collective and CEO, Sharron Walsh! We're announcing this year's IsaBody Europe Grand Prize Winner, so last year's winner Willem Lange will also make an appearance!
Online with David Wood, 8 May, 2PM BST / 3PM CEST
So, you got a sneak peek into training with David T.S. Wood at Isagenix Academy. Now imagine a whole event run solely by him. Pretty powerful stuff! We always get feedback that his events are truly lifechanging, whether that's business building, or because of his ability to give you a whole new positive perspective. With that being said, this call isn't just for business builders, but anyone looking for growth and mindset training.
*The potential earnings for this Rapid Crystal Reset promotion assume best case scenarios during the promotion period and are not typical or average.