What to expect at Celebration 2020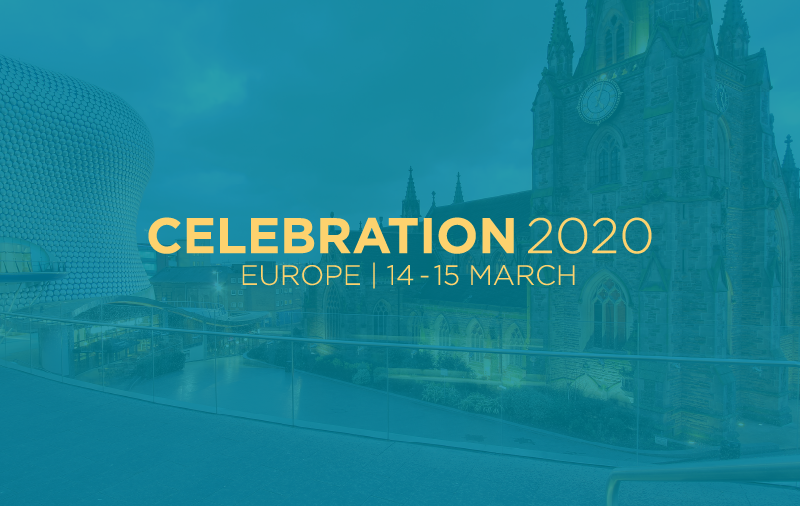 Join us for the event of the year, Isagenix Europe Celebration 2020! Get your team together and experience an event like no other with exclusive training, the reveal of our next IsaBody Grand Prize winner, exciting new launches, onstage recognition, huge new collaborations and an Isagenix store! Plus you'll hear from our some incredible speakers!
World of Isagenix
We'll have an IsaBody corner as well as an Ask the Nutritionist booth where you can get answers to any questions about our products, and there'll be an "IsaMarket" where you can purchase shakes, bars and other products to power you through the event! There will also be special Shop-From-Your-Seat Bundles, and you'll have the chance to buy a brand new product which will be launched at the event!
Speakers
There's always room to learn in Network Marketing, so we've got an immense lineup to help you take your business to the next level. The Isagenix number one income earners Michael Clouse and Lynn Hagedorn Clouse will be doing two talks; Michael will be teaching us about the key to duplication, and Lynn will sharing what is possible with our Compensation Plan – who better to learn it from?!
Zach Slobin will show you how to develop the mindset of a pro, Rita Catolino will be talking about connecting with new customers, whilst Heather Atkinson will show you exactly why you should choose Isagenix! Dr Plant, Chief Science Officer, is coming over from the USA, and Erik Coover will be there as a special guest speaker!
Extra events
The Gala Dinner is not to be missed! This formal evening brings you all things glamour, hospitality and entertainment, and we'll be announcing the winners of our recognition awards. Tickets are still available – you can either buy individual tickets, or a whole table if you'd like reserved seating.
You can also still qualify for exclusive training with Michael Clouse and Lynn Hagedorn Clouse, and the Cocktail Reception on Friday. All you have to do is become an Active Manager or above, and maintain active status on the 28th February.
Need to know
Spanish speakers: the event will be in English, and there will be simultaneous interpretation into Spanish. When you register, you'll receive a headset – you'll have to return these at the end of Saturday and pick them up again on Sunday morning.
Getting there: The hotel is the Hilton Birmingham Metropole, and your nearest train station is Birmingham International Train Station. Parking is available at the hotel at a charge.
Accommodation: We have secured 10% off bed and breakfast, or room only at the venue so you can stay on site during Celebration!
Agenda
Friday
12pm: Exclusive training with Michael Clouse and Lynn Hagedorn Clouse (Managers and above)
3pm: Registration and IsaMarket open
7pm: Cocktail Reception (Managers and above)
Saturday
7am: Registration and World of Isagenix open
9am: Doors open
9.30 – 5pm: General Session
7pm: Gala Dinner
Sunday
9am: Doors open
9.30 – 5pm: General Session