We're Coming To A City Near You!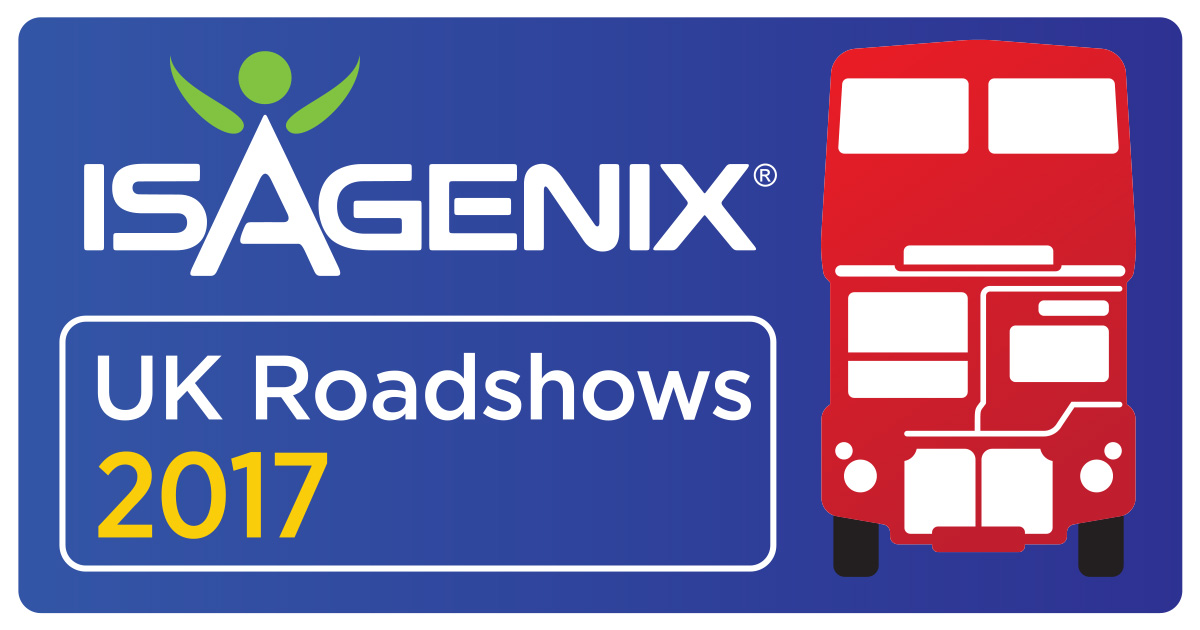 Big news — we're bringing the Isagenix experience to cities around the UK, and you're invited to join us! The March and April Roadshows were a huge success, which is why we're hitting the road again in May!
Why attend a Roadshow?
The Roadshows are your chance to experience the Isagenix culture for yourself, meet the UK team, gain valuable information and socialise with like-minded people in your area. In the final round of Roadshows before the UK market opens, the May events will focus on product training and getting started in the UK. Even if you attended in March or April, it's important to note that each set of Roadshows features different speakers and a different agenda providing further insight on the company, business training, product solutions and more. To maximise your knowledge ahead of the UK launch on 15th May, we recommend attending as many Roadshows as you can! To find out which cities we will be visiting, click here.
What can I expect from the Roadshows?
Hear from top leaders who will be sharing their stories and top tips
Learn all about Isagenix products and systems from nutritionist and Product Education Manager Sara Richter
Be inspired by product testimonials
Gain an understanding of the Compensation Plan and how to kickstart your business in the UK
Find out how to share the business opportunity
And much more!
How can I buy a Roadshow ticket?
It costs £10 per ticket to attend these fantastic networking and training events. Click here to buy your ticket now! Please note that space is limited at each venue so be sure to get tickets soon to avoid disappointment. Tickets are limited to 5 tickets per person per Roadshow venue.
Can I volunteer at the Roadshows?
While we will not be needing volunteers for the Roadshows, we will do for future events so look out for volunteer requests!