Spirit of Isagenix – Voting Now Closed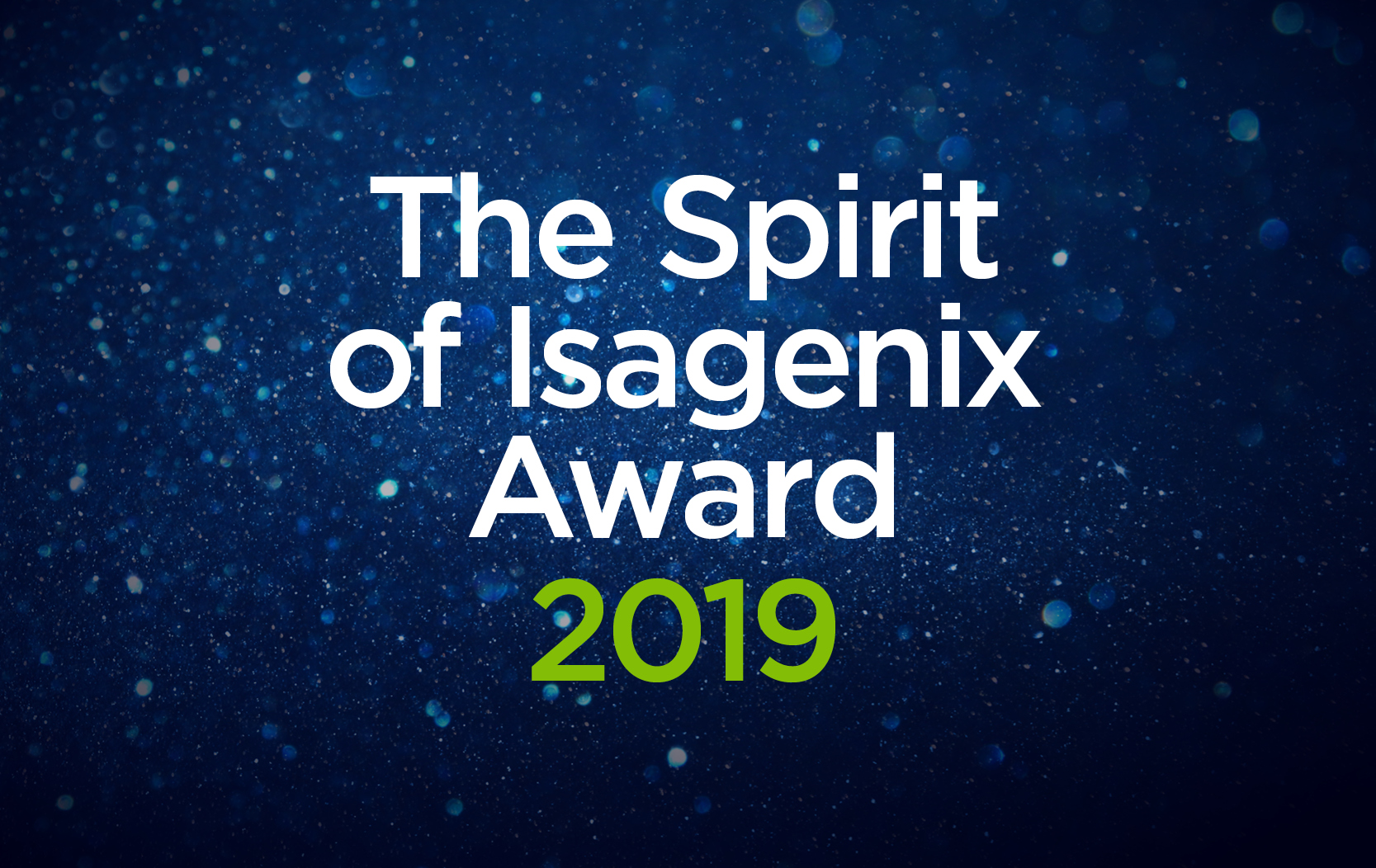 Voting for our 2019 Spirit of Isagenix award is now closed.
Stay tuned to find out who the winner is! The person who embodies the Spirit of Isagenix will be announced on stage at the Gala Awards during Celebration 2019 this month in Birmingham, UK.
While there can only be one winner, we want to say a HUGE congratulations to all of our Spirit of Isagenix Award nominees. In case you were unable to vote and would like to read about the nominees, take a peek below!
Meet Our Top 3 Spirit of Isagenix Finalists
These three Spirit of Isagenix finalists exude the Isagenix values in their daily lives. They are all true leaders, but only one will be awarded on stage at Celebration 2019.
Sam Anderton – 3-Star Golden Circle, Executive
After 4 years with Isagenix, the word Sam Anderton would use to describe how he feels is simply "grateful." What drew him in was the ability to be a part of a community of like-minded people, from all walks of life, united by their wish to better themselves, their family and the lives of others all around the world. Sam now feels like a free man. He was able to change his life, as well as make a difference in the world, using his story as an example for others.
 Heather Atkinson – 9-star Platinum, 2-Star Executive
Today, Heather Atkinson is an Isagenix Millionaire*, but she was a product user for years before understanding the opportunity she had in her hands. She started on the business side of Isagenix because she wanted to be able to afford to give her daughter her dream of taking horse-riding lessons. And as her daughter's dreams got bigger, so did Heather's and so did her desire to bring this opportunity to more and more people. To Heather, what sets Isagenix apart is that it gives her the opportunity to build security for her family, for generations to come.
Debbie Cave – 1 Star Golden Circle, Executive
Debbie Cave is a proud mum of two wonderful children. She got started with Isagenix for the general health benefits and after being made redundant, Debbie decided to give the business a try full time. Now she's sharing the products, enjoying the freedom to work from anywhere, and paving the way for more travel and adventures. "I am very proud of the community I have built over the past 16 months and have them to thank for being such rock stars in getting me shortlisted for this award. Camaraderie within the ISA community goes way beyond our individual teams and I can happily say that the ongoing support, learnings and friendship I have from other leaders is what helps me stay motivated and inspired to continue my growth. The friendships, the bonds, the information, the inspiration you get from being around great people is priceless. I am truly grateful to be a part of such an amazing company."
We will see you at Celebration !