Meet Your START Panelists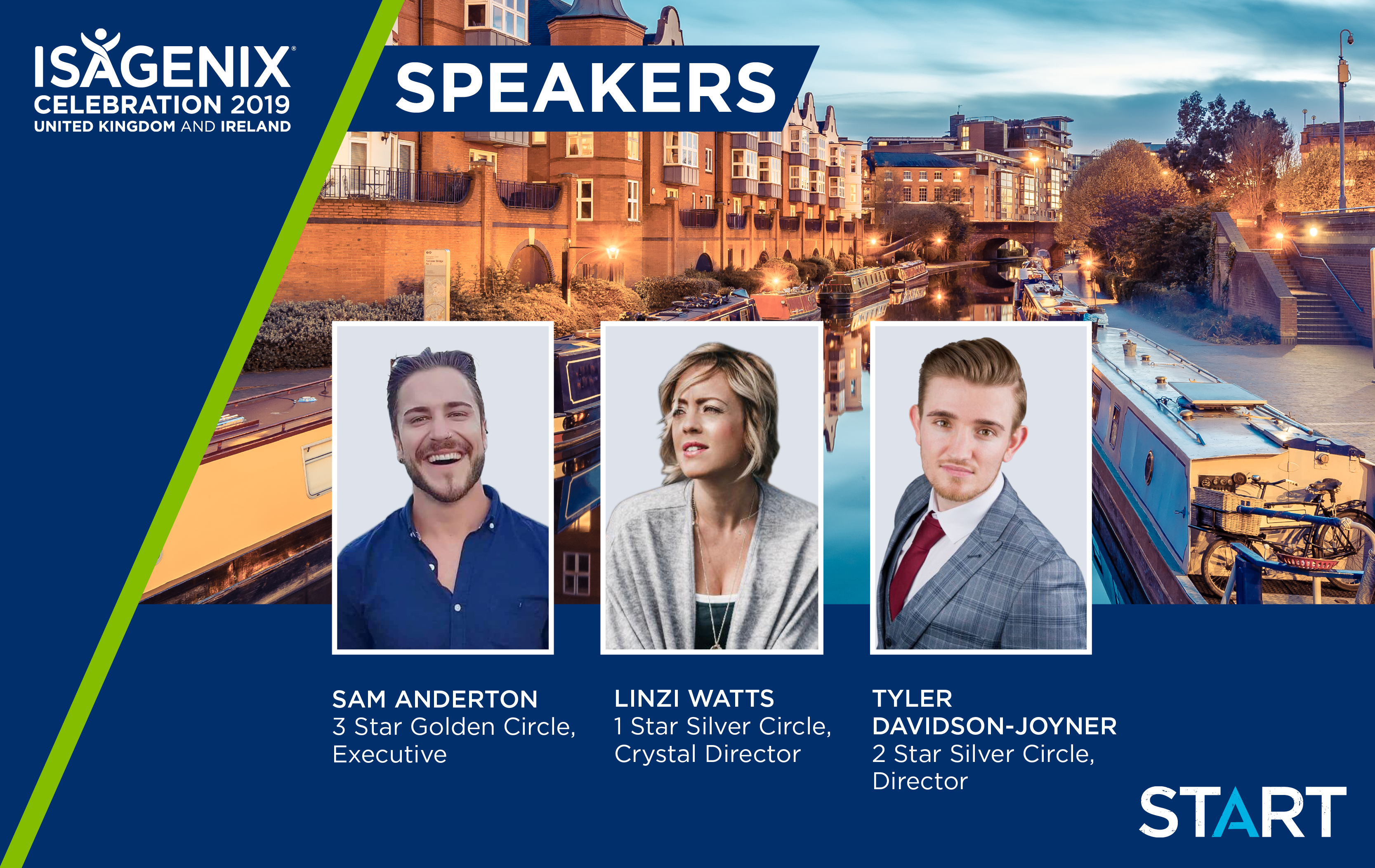 START is a community of 18- to 35-year-olds within Isagenix who are passionate about showing others that network marketing is the profession for the next generation.
Ready for a powerhouse START panel at our first ever UK & Ireland Celebration?! Well you're in luck. We've got an awesome line up of three up and coming young leaders in Isagenix who are paving the way and ready to share their top tips for success with you.
Meet our START Panel
Sam Anderton
3 Star Golden Circle, Executive
START 1000
ANZ IsaBody Challenge Honourable Mention 2015
Sam is on a mission to empower people from all walks of life to find personal success with the IsaBody Challenge no matter their age. On our panel he'll share how he helps people 'eat for free' through the power of network marketing and residual income with Isagenix. Through the power of connecting, Sam has built a successful global business and he's passionate about helping others do the same.
Linzi Watts
1 Star Silver Circle Crystal Director
This mum of two is on a mission to show Millennial mums that they too can have success with Isagenix. Linzi is inspired to redefine traditional models of success and become a pioneer for Isagenix in UK, leading the way and inspiring others to live a 'new normal'.
Tyler Davidson-Joyner
Director – 2 Star Silver Circle
Tyler is passionate about helping young people find success early in their lives. He believes that by learning from others who've had success young, anyone can grow as an individual and be successful in not only business, but in all areas of their lives.
Celebration is just a couple of weeks away, for this exciting panel and lots more incredible training, make sure you and your team are there!