Join us virtually for a line up you won't want to miss at one of our main events this year, Isagenix Academy! Reset your way of thinking and discover your 'why' with a world leading trainer, receive training on a new promotion so you can maximise your success and learn how to up your social media game, all within two hours!
Register here: https://bit.ly/2M4G5C5
Topics and speakers
How to maximise success with our new promotion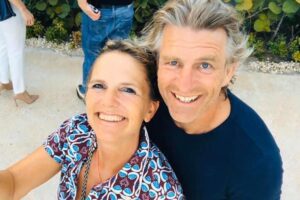 Trainers: Esther and Tom, 2 Star Golden Circle, 2 Star Crystal Executive
A new promotion is great, but what's even better is getting trained on the skills you'll need to earn some serious rewards. That's exactly what Esther and Tom are here to do! This power couple knew there had to be a better way to secure their dream of living and working around the world, so they both turned to Network Marketing. They were founders of the Netherlands market and they have since become six figure income earners* and are the Top 10 Income Earners for Europe!

How to consistently reach Manager and create new Managers
Trainer: Amanda Gee, 1-Star Golden Circle, Crystal Executive
Amanda has created one of our fastest growing new businesses in Europe, so it's safe to say she knows what she's doing when it comes to creating Managers. Not only did she hit Crystal Executive in an incredible 120 days, but she's now one of the Top 20 European Income Earners! After her physical transformation with Isagenix, her mindset totally changed and her new positive outlook was so infectious that her friends wanted to get on board too, and that's where it all started.
Your mindset and finding your 'why'
Trainer: David T.S. Wood
For anyone who hasn't yet heard of David, you're about to experience a life changing moment in your Isagenix journey. His radical, non-apologetic approach is not for everyone; it's definitely not for the faint hearted, or for the person who isn't ready for change. David works all over the world helping his students break through their fears, create freedom and design extraordinary lives, and as an expert on mindset training, he's going to help you reset your way of thinking and discover your 'why'.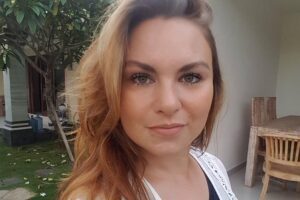 How to use our new social media tool to generate leads
Trainer: Lisanne Nicolien, 1-Star Golden Circle, Crystal Executive
We've got something up our sleeves that will level up your social media game, and Lisanne's going to show you how to use this new tool that we're going crazy over! She started Isagenix both for the products and business, as she was craving a way out of hustling as a solopreneur. She travelled the world for a year while building her business, fell in love with Network Marketing and our global START community, and she's now got a huge vision for her future.
The benefits of Isagenix beyond weight loss
Trainer: Rebecca Haresign, Isagenix Nutritionist
Rebecca has a BSc in Nutrition, is a Registered Associate Nutritionist, and it's safe to say she's the go-to person for anything product related or nutrition based. Chances are, you may have already met her as she's dedicated to training Associates and Customers across Europe about our products. Whether it's how to use them for the best results, advice on Cleanse Days, performance related questions, or even down to what vitamins you'll find in each product, she's the person in the know!
Key details
Date: 20 March 2021
Time: 2pm – 4pm (GMT) / 3pm – 5pm (CET)
Location: Zoom
Language: English. Simultaneous translation into French and Italian.