Here's a quick recap of IsaU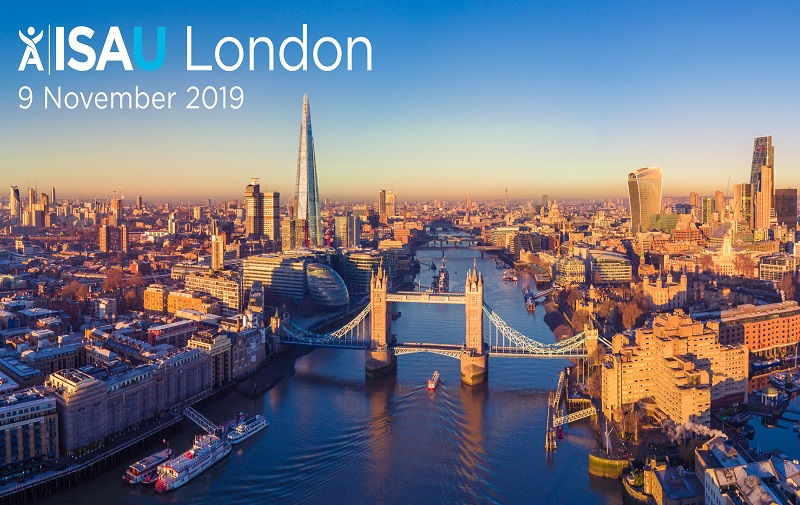 What an epic event! IsaU was packed full of speakers and announcements so we've put together a recap so you have all the content in one place, making it easier for you to share with your team and remember everything you learnt!
Product Launches
Greens
Rebecca officially launched Isagenix Greens – a convenient and tasty vegetable powder packed full of whole vegetables (not extracts or juice powders) so you can pack more greens into your day. Coming soon… watch this space!
AMPED Nitro
Nitro is officially out! Rebecca went into detail about its benefits and the science behind it – check out our website for more information if you missed it. Team Nitro, who have been testing the product behind the scenes, talked about their results on stage, and with such a range of sporting backgrounds, they showed that Nitro is for anyone who wants to take their training to the next level.
Product Education Video
We have an amazing new product video which takes you through the Isagenix system in about three minutes – we've just made it easier for you to share Isagenix with new customers! It will be launched on YouTube and IsaTools this week.
New Promotions
Free Shipping
A new promotion for 2 weeks only! From 9 – 24 November, all orders over 200 BV will receive free shipping! We all love saving money in the run up to Christmas, and it's a great way to get new customers started.
Race to Celebration 2020
From 9 November – 22 December, you have the chance to win a free ticket to Celebration, mix and mingle with our main speakers, or get free accommodation at the Hilton Birmingham Metropole. Check out the flyer for more information.
Celebration Discount for IsaU attendees
Everyone at IsaU had the chance to get a ticket for just £59 if they purchased it on Saturday! If you weren't at the event, why not get your Early Bird ticket by 9 December for £69, which is £30 less than standard tickets!
Speakers
Ciji Siddons taught you how to connect and prospect with new customers and showed you the importance of the 'long game', whilst our nutritionist, Rebecca Haresign, delved into our new products and how they fit into your Isagenix system. Isagenix Millionaire*, Heather Atkinson, shared information about the Compensation Plan and Mark Bryce taught you how to drive new products through your teams.
IsaBody
It was the question everybody wanted to know! Who made it to the IsaBody Round 2 shortlist?! We announced the Finalists and Honourable Mentions and even got to hear from them on stage – congratulations to everyone who took part.
Finalists:
Susanne Thijssen
Willen Lange
Paolo Ghiglione
Honourable Mentions:
Maria de las Nieves Serrano
Rob Koning
Scott Cook
Lisa van den Heuvel
If you already can't wait for the next event like us, make sure to grab your Early Bird ticket for Celebration by 9 December – you'll save £30. We announced that Michael Clouse and Lynn Hagedorn, Dr. Joshua Plant and Rita Catolino will be speaking at the event – you don't want to miss it!
*Isagenix Millionaires are defined as Isagenix Associates who have cumulatively earned US$1 million or more with Isagenix. Earning levels for this Isagenix Independent Associate substantially exceed the average results achieved by all Associates during the same time periods and should not be construed as typical or average. Income level achievements depend on many factors, including the individual Associate's business and networking skills, personal ambition, time commitment, work habits and other abilities. For average earnings, please see the Isagenix Independent Associate Earnings Statement found at IsagenixEarnings.com.