Gala Award Achievers 2021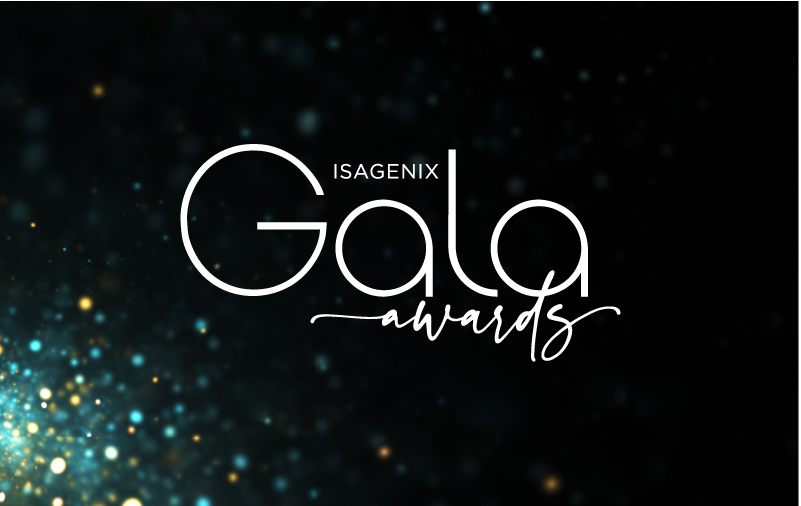 Put your hands together for our Gala Award achievers 2021!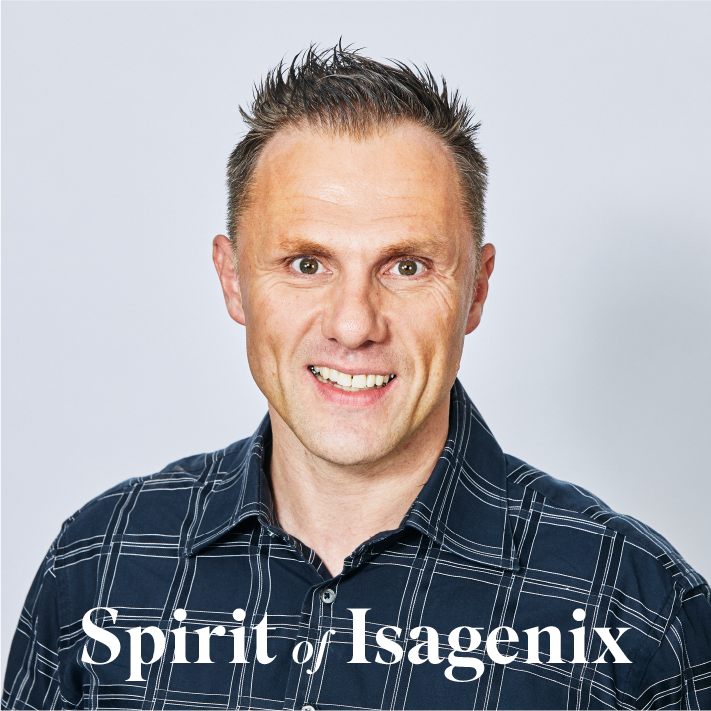 Spirit of Isagenix
This voter's choice award is given to one Associate who inspires others with their leadership, lives the values and principles of Isagenix and empowers others to change their lives for the better. This prestigious award goes to…
Michael Bockaert
A big shout out to our other two nominees Nick Dask and Olga Rodriguez.
Legacy Club
This coveted group gives recognition to Isagenix Legacy Club Millionaires** – Associates who have built a thriving business to cumulatively earn $1 million USD or more with Isagenix.
Award recipient: Heather Atkinson
Top 3 START
Exclusively for our young entrepreneurs, this award champions our top three income earners aged 18-35 who are driving Isagenix in the European markets.
Award recipient:
Sophie & Dominique
Saskia van Cruchten & Frank Boevink
Tom Barendregt
START 1000
START 1000 celebrates the members who have reached the rank of 3-Star Golden Circle — a rank that, if maintained, gives them the opportunity to earn a six-figure annual income with Isagenix.*
Award recipient: Tom Barendregt
GTA Top Achievers 2021
Global Top Achievers recognises and rewards our top Leaders in Action with exceptional training, relaxation, and fun. It's one of our most sought-after incentive trips and is the absolute pinnacle for any Isagenix Associate. The best part? It all takes place at one of the most gorgeous destinations in the world!
Award recipient:
Michael Bockaert
Esther & Tom
Gerhard Klenner
Nick Dask
Top 5 Momentum
The hint's in the name – Top Momentum recognises five Associates within Europe who have driven the largest net increase across their 4-Level Personally Enrolled Team.
Award recipient:
Alina Pouchkova

Marco Cairo
Wolfgang Sonnenburg
Fabrizio Fabbricotti
Nicolandrea Pugliese
Most Developed Consultants
This award recognises the top five Associates in the European market who have created the most Consultants during the qualification period.
Award recipient:
Michael Bockaert
Amanda Gee
Michelle stevens
Luis M Conceição Rodrigues
Nick Dask
Top 20 Income Earners
This award is a way to recognise our Top 20 Income Earners who are spearheading our growth and championing Isagenix across Europe.
Award recipient:
Heather Atkinson
Michael Bockaert
Alina Pouchkova
Sophie & Dominique
Wolfgang Sonnenburg
In The Sky
Emma & Cam One
Marco Cairo
Esther & Tom
Kelly & Peter
Michelle Stevens
Beth Grigg
Gerhard Klenner
Adele Schmidt
Gil Verstraeten
Sander & Jessica
Carly Hewitt & Steve Pater
Kim Baeyens
Susanne Thijssen
Amanda Gee
Cumulative Earnings Club
250K Cumulative Earnings Club
Michael Bockaert, Emma & Cam One, In The Sky, Sophie & Dominique, Michelle Stevens
150K Cumulative Earnings Club
Alina Pouchkova, Wolfgang Sonnenburg, EVJ Enterprises, Esther & Tom
100K Cumulative Earnings Club
Beth Grigg, Adele Schmidt, Kelly & Peter, Marco Cairo, Helen Turner
75K Cumulative Earnings Club
Pieta & Duncan McCrum, Edward & Lisa Arterton, Tom Barendregt, Gil Verstraeten, Gerhard Klenner, Leigh Woolard, Sander & Jessica
50K Cumulative Earnings Club
Kim Baeyens, Susanne Thijssen, Dulce Carolina Martinez, Donna Young, Amanda Gee, Saskia van Cruchten & Frank Boevink, Steve Darlington, Nick Dask, Lara Eastwood, Azzedine Tebaa, Sigrid van der Marel-Sluijter, Dewi van de Wall
25K Cumulative Earnings Club
Eleanor Salvage, Fabrizio Fabbricotti, Jennie Junor, Amanda McClatchie, Lauren Rosser, Maria Johanna Schouten, Lisanne Nicolien, Nick Willems, Veerle Vanrossum, Nicolandrea Pugliese, Willem Lange, Heleen Lucassen, Luc Meiresonne, Phill Kimpton, Cristian Curti, Elaine Diviney, Meghan Lichtinghagen, Claire Wells, Sophie Edgar Parkes, Kate Mason, Kim Scott, Ela Grooteman, Karine Antille, Rosa Knutar, Priska Portmann, Ramon Nieves & Olga Rodriguez, Przemyslaw Dzyr, Lisa Koi, Salah Yssa tte bv, Erika Ampuero Gomez, Mark & Kathryn Pierce, Andrea Armstrong, Jane Leahy & Neil Hinde, Gema Collado Alcala, Dee Brady, Caroline Wingden, Louise Perry, Martina Klenner-Kuso, Isabelle Sielens, John Lagarde
**EARNINGS DISCLAIMER
The ability to earn income under the Isagenix compensation plan depends on many factors including an individual Associate's business, social, and sales skills; personal ambition and activity; availability of time and financial resources; and access to a large network of family, friends, and business contacts. Isagenix cannot and does not guarantee any particular level of earnings. Even Associates who dedicate a significant amount of time, effort, and personal funds may not achieve a meaningful level of success. For average earnings, please refer to the Isagenix Earnings Disclosure Statement at IsagenixEarnings.com.
* Isagenix Millionaires or Six-Figure Earners:
An Isagenix Millionaire is an Isagenix Independent Associate to whom Isagenix has paid a gross total of $1 million or more since joining Isagenix. A Six-Figure Earner is an Associate to whom Isagenix has paid a gross total of between $100,000 and $1 million since joining Isagenix.