Meet Isagenix Europe's first Legacy Club member!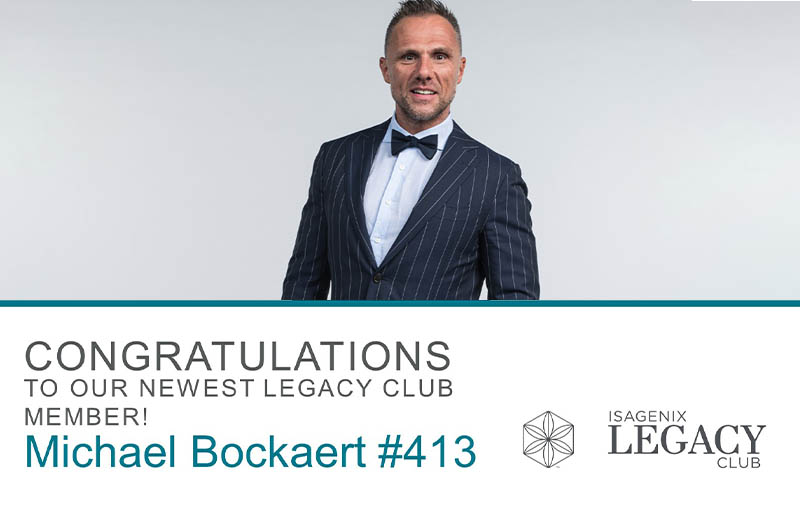 Michael Bockaert has been in the fitness industry for over 20 years, running a very successful gym and coaching business. When he was introduced to Isagenix back in 2017 he had no previous experience with Network Marketing but being open minded, he was willing to give the products a go and test them on some of his clients.
"I was introduced to Isagenix by Sander, a friend of mine from the Netherlands, who is also a personal trainer and coach. I was willing to put the products to the test and see what they could do. I quickly saw the difference with my clients using the Isagenix products. They had way more energy and their physique was much better on the day of competition. How they were able to recover and stay in good shape after competition and their ability to maintain low body fat was also far better on the Isagenix products."
After seeing the results with his clients first hand, Michael was interested in taking a look at the business opportunity. "Unlike other business opportunities, I didn't have to invest a huge amount to get started, I just had to give it a try. I made the decision to give it my all. When I say I'm going all in, I'm going all in!"
In a matter of weeks Michael had reached his initial goal of reaching Crystal Executive and continued to work hard and share the Isagenix program with his network both belly-to-belly at Sip and Sample events and online. Five years on and Michael has reached the rank of 7 Star Crystal Executive, 7 Star Golden Circle simply by sharing his passion and what is possible for others.
"I remember my friend and coach Zach Slobin saying to me in the very beginning, ignorance on fire is better than knowledge on ice. At first I had no idea what I was doing but I took action. Success in this business comes down to taking action and being consistent. It's not start stop. You have to be consistent. That doesn't mean you have to work 12 hours every day. Simply be consistent the whole year round with the time you have to dedicate to your business."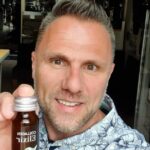 During the pandemic he introduced many small business owners to another stream of income with Isagenix which is something he is very proud of. "I remember in April, 2020, I personally enrolled 18 beauty salons. They were praying for money with the bills are going up and no income coming in. Giving others a real way to earn residual income through that crisis showed the power of what this business model can do for people."
As the first Isagenix Legacy Club member from Belgium, Michael is proud of what he and his team have achieved in just a few short years. When he attended his 6th incentive trip this year for IsaRally Ibiza, he was excited to see so many of his team having success of their own, "The leaderboard was 40 people from Europe and more than a half were in my team. So to be able to celebrate with everybody from Belgium and the Netherlands on a free trip to Ibiza, that was the best feeling."
Since joining Isagenix Michael has been awarded International Leader of the Year for 2018 and 2019 and just this year was presented with Leader of the Year at Global Celebration in Orlando. He attributes his success to having a great work ethic and building a solid foundation of support for his growing team.
"I had a huge goal to be the first Isagenix Millionaire in Europe. Now people can see this opportunity is real! Now they can see it's anyone's game. Anyone can do this. Anything is possible. If I can do it, everybody can do it!"
Maak kennis met het eerste Legacy Club-lid van Isagenix Europa!
Michael Bockaert is al meer dan 20 jaar actief in de fitnessindustrie en heeft een zeer succesvol sportschool- en coachingbusiness. Toen hij in 2017 kennismaakte met Isagenix, had hij geen eerdere ervaring met netwerkmarketing, maar was hij ruimdenkend, bereid om de producten eens te proberen en ze te testen op een aantal van zijn klanten.
"Ik maakte kennis met Isagenix door Sander, een vriend van mij uit Nederland, die ook een personal trainer en coach is. Ik was bereid om de producten te proberen en te zien wat ze konden doen. Ik zag al snel het verschil met mijn klanten die de Isagenix-producten gebruikten. Ze hadden veel meer energie en hun lichaam was veel beter op de dag van de competitie. Hoe ze sneller na de competitie konden herstellen en in goede conditie konden blijven en hun vermogen om een laag lichaamsvetgehalte te behouden was ook veel beter op de Isagenix-producten."
Nadat hij de resultaten met zijn klanten uit de eerste hand had gezien, was Michael geïnteresseerd in het bekijken van de business kant. "In tegenstelling tot andere zakelijke kansen hoefde ik niet veel te investeren om te beginnen, ik moest het gewoon proberen. Ik heb de beslissing genomen om het allemaal te proberen. When I say I'm going all in, I'm going all in!"
In een paar weken had Michael zijn oorspronkelijke doel bereikt om Crystal Executive te bereiken en bleef hij hard werken en het Isagenix-programma te delen met zijn netwerk, zowel persoonlijk tijdens Sip- en Sample-evenementen als online. Vijf jaar later heeft Michael de RANG van 7 Star Crystal Executive, 7 Star Golden Circle bereikt door simpelweg zijn passie en wat voor anderen mogelijk is te delen.
"Ik herinner me dat mijn vriend en coach Zach Slobin in het begin tegen me zei dat onwetendheid bij het vuur beter is dan kennis over ijs. Eerst had ik geen idee wat ik deed, maar ik nam actie. Succes in deze business komt neer op actie ondernemen en consistent zijn. Het is geen startstop. Je moet consistent zijn. Dat betekent niet dat je elke dag 12 uur moet werken. Wees het hele jaar door consistent met de tijd die je nodig hebt om je aan je business te besteden."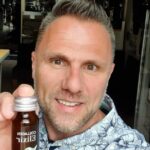 Tijdens de pandemie introduceerde hij veel eigenaren van kleine bedrijven aan een andere inkomsten met Isagenix, iets waar hij erg trots op is. "Ik herinner me dat ik in april 2020 persoonlijk 18 schoonheidssalons heb ingeschreven. Ze waren op zoek om op een andere manier geld te verdienen aangezien de rekeningen door bleven komen en er geen inkomsten binnen kwamen. Anderen een andere manier geven om inkomsten te verdienen tijdens de crisis toonde de kracht van wat dit bedrijfsmodel voor mensen kan doen."
Als het eerste Isagenix Legacy Club-lid uit België is Michael trots op wat hij en zijn team in slechts een paar korte jaren hebben bereikt. Toen hij dit jaar zijn 6e incentive trip voor IsaRally Ibiza bijwoonde, was hij enthousiast om te zien dat zoveel van zijn team hun eigen succes hadden: "Het scorebord was 40 mensen uit Europa en meer dan de helft zat in mijn team. Dus om met iedereen uit België en Nederland een gratis reis naar Ibiza te kunnen vieren, was dat het beste gevoel."
Sinds zijn indiensttreding bij Isagenix is Michael bekroond tot International Leader of the Year voor 2018 en 2019 en net dit jaar werd hij gepresenteerd met Leader of the Year op het Global Celebration in Orlando. Hij schrijft zijn succes toe aan een geweldig werkethiek en het opbouwen van een solide basis van steun voor zijn groeiende team.
"Ik had een enorm doel om de eerste Isagenix Miljonair in Europa te zijn. Nu kunnen mensen zien dat deze kans echt is! Nu kunnen ze zien dat het voor iedereen haalbaar is.Iedereen kan dit doen. Alles is mogelijk. Als ik het kan, kan iedereen het doen!"
Lernen Sie das erste Legacy Club-Mitglied von Isagenix Europa kennen!
Michael Bockaert ist seit über 20 Jahren in der Fitnessbranche tätig und betreibt ein sehr erfolgreiches Fitnessstudio und Coaching-Geschäft. Als er 2017 Isagenix kennenlernte, hatte er noch keine Erfahrung mit Network Marketing, aber da er sehr aufgeschlossen war, wollte er die Produkte ausprobieren und sie an einigen seiner Kunden testen.
"Ich wurde von Sander, einem Freund aus den Niederlanden, der auch Personal Trainer und Coach ist, auf Isagenix aufmerksam gemacht. Ich war bereit, die Produkte zu testen und zu sehen, was sie bewirken können. Ich sah schnell den Unterschied bei meinen Kunden, die die Isagenix-Produkte verwendeten. Sie hatten viel mehr Energie und ihr Körperbau war am Tag des Wettkampfes viel besser. Die Fähigkeit, sich nach dem Wettkampf zu erholen und in guter Form zu bleiben, und die Fähigkeit, den Körperfettanteil niedrig zu halten, war mit den Isagenix-Produkten ebenfalls viel besser."
Nachdem er die Ergebnisse bei seinen Kunden aus erster Hand gesehen hatte, war Michael daran interessiert, einen Blick auf die Geschäftsmöglichkeit zu werfen. "Im Gegensatz zu anderen Geschäftsmöglichkeiten musste ich keine große Summe investieren, um anzufangen, ich musste es einfach ausprobieren. Ich habe mich entschieden, alles zu geben. Wenn ich sage, ich gebe alles, dann gebe ich auch alles!"
Innerhalb weniger Wochen hatte Michael sein anfängliches Ziel, Crystal Executive zu werden, erreicht und arbeitete weiter hart und teilte das Isagenix-Programm mit seinem Netzwerk, sowohl Bauch an Bauch bei Sip and Sample Events als auch online. Fünf Jahre auf und Michael hat den Rang des 7 Star Crystal Executive, 7 Star Golden Circle einfach durch den Austausch seiner Leidenschaft und was möglich ist für andere erreicht.
"Ich erinnere mich daran, wie mein Freund und Coach Zach Slobin ganz am Anfang zu mir sagte: Unwissenheit auf Feuer ist besser als Wissen auf Eis. Am Anfang hatte ich keine Ahnung, was ich tat, aber ich habe gehandelt. Um in diesem Geschäft erfolgreich zu sein, muss man aktiv werden und konsequent sein. Es geht nicht um Start-Stopp. Man muss konsequent sein. Das heißt nicht, dass man jeden Tag 12 Stunden arbeiten muss. Seien Sie einfach das ganze Jahr über konsequent mit der Zeit, die Sie für Ihr Geschäft aufwenden müssen."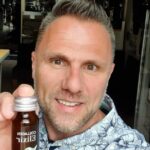 Während der Pandemie hat er vielen Kleinunternehmern mit Isagenix eine weitere Einnahmequelle eröffnet, worauf er sehr stolz ist. "Ich erinnere mich, dass ich im April 2020 persönlich 18 Schönheitssalons eingeschrieben habe. Sie haben um Geld gebetet, weil die Rechnungen immer höher wurden und kein Einkommen reinkam. Anderen eine echte Möglichkeit zu geben, in dieser Krise ein Residualeinkommen zu erzielen, hat gezeigt, was dieses Geschäftsmodell für die Menschen leisten kann."
Als erstes Isagenix Legacy Club Mitglied aus Belgien ist Michael stolz darauf, was er und sein Team in nur wenigen Jahren erreicht haben. Als er in diesem Jahr an seiner 6. Incentive-Reise zur IsaRally Ibiza teilnahm, war er begeistert, so viele Mitglieder seines Teams zu sehen, die selbst erfolgreich waren: "Auf der Rangliste standen 40 Personen aus Europa, und mehr als die Hälfte davon gehörte zu meinem Team. Mit allen aus Belgien und den Niederlanden bei einer kostenlosen Reise nach Ibiza feiern zu können, war das beste Gefühl."
Seit seinem Beitritt zu Isagenix wurde Michael als International Leader of the Year für 2018 und 2019 ausgezeichnet und erst dieses Jahr wurde ihm auf der Global Celebration in Orlando der Titel Leader of the Year verliehen. Er führt seinen Erfolg auf eine großartige Arbeitsmoral und den Aufbau eines soliden Fundaments der Unterstützung für sein wachsendes Team zurück.
"Ich hatte ein großes Ziel, der erste Isagenix-Millionär in Europa zu werden. Jetzt können die Leute sehen, dass diese Gelegenheit real ist! Jetzt können sie sehen, dass es ein Spiel für jedermann ist. Jeder kann das tun. Alles ist möglich. Wenn ich es schaffe, kann es jeder schaffen!"
¡Conoce al primer miembro del Club Legado de Isagenix Europe!
Michael Bockaert lleva más de 20 años en el sector del fitness, dirigiendo un negocio de gimnasios y entrenamiento de gran éxito. Cuando se le presentó Isagenix en 2017, no tenía experiencia previa con el marketing de redes, pero al tener una mentalidad abierta, estaba dispuesto a probar los productos en algunos de sus clientes.
"Me presentó Isagenix Sander, un amigo mío de los Países Bajos, que también es entrenador personal y coach. Estaba dispuesto a poner a prueba los productos y ver qué podían hacer. Rápidamente vi la diferencia en mis clientes utilizando los productos Isagenix. Tenían mucha más energía y su físico era mucho mejor el día de la competición. La forma en que pudieron recuperarse y mantenerse en buen estado después de competir y su capacidad para mantener una baja grasa corporal también mejoro con los productos Isagenix".
Después de ver los resultados en sus clientes de primera mano, Michael estaba interesado en echar un vistazo a la oportunidad de negocio. "A diferencia de otras oportunidades de negocio, no tuve que invertir mucho para empezar, solo tuve que intentarlo. Tomé la decisión de darlo todo. ¡Cuando digo que voy a hacerlo, voy a conseguirlo!"
En cuestión de semanas, Michael había alcanzado su objetivo inicial de llegar a Ejecutivo Cristal y siguió trabajando duro y compartiendo el programa Isagenix con su red, tanto belly-to-belly en los eventos Sip y Sample como online. Cinco años después, Michael ha alcanzado el rango de 7 Star Ejecutivo Cristal, 7 Star Círculo Dorado simplemente compartiendo su pasión y lo que es posible para los demás.
"Recuerdo que mi amigo y entrenador Zach Slobin me dijo al principio que ignorar el fuego es mejor que conocer el hielo. Al principio no tenía ni idea de lo que estaba haciendo, pero tomé decisiones. El éxito en este negocio se reduce a tomar decisiones y ser coherente. No es el inicio empezar y conseguirlo. Tienes que ser coherente. Eso no significa que tengo que trabajar 12 horas todos los días. Simplemente sea coherente durante todo el año con el tiempo que tiene que dedicar a su negocio".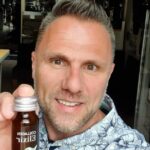 Durante la pandemia, presentó a muchos propietarios de pequeñas empresas otro flujo de ingresos con Isagenix, algo de lo que está muy orgulloso. "Recuerdo que en abril del 2020 inscribí personalmente 18 salones de belleza. Estaban rezando por dinero con las facturas incrementandose y no llegaban ingresos. Ofrecer a los demás una forma real de obtener ingresos residuales a través de esa crisis demostró el poder de lo que este modelo de negocio puede hacer por las personas".
Como primer miembro del Isagenix Club Legado de Bélgica, Michael está orgulloso de lo que él y su equipo han logrado en solo unos pocos años. Cuando asistió a su sexto viaje de incentivos este año para IsaRally Ibiza, estaba entusiasmado de ver que muchos de sus equipos tenían éxito propio: "La tabla de clasificación estaba formada por 40 personas de Europa y más de la mitad estaban en mi equipo. Así que lo pude celebrar con todo el mundo de Bélgica y los Países Bajos en un viaje gratuito a Ibiza, esa fue la mejor experiencia".
Desde que se unió a Isagenix Michael ha sido galardonado con el premio al Líder Internacional del Año en 2018 y 2019, y este año fue presentado con el premio al Líder del Año en la Ceremonia Global en Orlando. Atribuye su éxito a tener una gran ética laboral y a construir una base sólida de apoyo para su equipo en crecimiento.
"Tenía el gran objetivo de ser el primer millonario de Isagenix en Europa. ¡Ahora la gente puede ver que esta oportunidad es real! Ahora pueden ver que cualquier persona puede participar. Cualquiera puede hacerlo. Todo es posible. Si yo puedo hacerlo, ¡todo el mundo puede hacerlo!"
Ti presentiamo il primo Membro Legacy Club di Isagenix Europe!
Michael Bockaert opera nel settore del fitness da oltre 20 anni, gestendo un'attività di palestra e coaching di grande successo. Quando gli è stato presentato Isagenix nel 2017, non aveva precedenti esperienze con Network Marketing, ma essendo aperto, era disposto a dare un'occhiata ai prodotti e a testarli su alcuni dei suoi clienti.
"Sono stato presentato a Isagenix da Sander, un mio amico dai Paesi Bassi, che è anche personal trainer e coach. Ero disposto a mettere alla prova i prodotti e vedere cosa potevano fare. Ho visto rapidamente la differenza con i miei clienti che utilizzavano i prodotti Isagenix. Avevano molta più energia e la loro forma fisica era migliore il giorno della competizione. Anche il modo in cui sono stati in grado di recuperare e rimanere in buona forma dopo la competizione e la loro capacità di mantenere bassi livelli di grasso corporeo è stato notevole con i prodotti Isagenix".
Dopo aver visto i risultati con i suoi clienti in prima persona, Michael era interessato a dare un'occhiata all'opportunità commerciale. "A differenza di altre opportunità di business, non ho dovuto investire molto per iniziare, ho solo dovuto provarlo. Ho preso la decisione di dare tutto me stesso. Quando dico che ho intenzione di dare il massimo, faccio sul serio!"
Nel giro di poche settimane Michael aveva raggiunto il suo obiettivo iniziale di raggiungere Crystal Executive e ha continuato a lavorare sodo e a condividere il programma Isagenix con la sua rete sia a livello addominale agli eventi Sip e Sample che online. Cinque anni dopo Michael ha raggiunto il livello di 7 Star Crystal Executive, 7 Star Golden Circle, semplicemente condividendo la sua passione e ciò che è possibile per gli altri.
"Ricordo che il mio amico e allenatore Zach Slobin mi ha detto fin dall'inizio "ignorance on fire is better than knowledge on ice" (un'ignoranza entusiasta  è molto meglio di una conoscenza indifferente). All'inizio non avevo idea di cosa stessi facendo, ma ho agito. Il successo in questa attività dipende dall'agire e dall'essere coerenti. Non si ferma. Devi essere coerente. Ciò non significa che devi lavorare 12 ore al giorno. È sufficiente essere coerenti tutto l'anno con il tempo che si deve dedicare alla propria attività".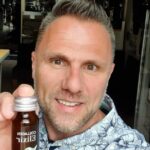 Durante la pandemia ha presentato a molti proprietari di piccole imprese un altro flusso di reddito con Isagenix, qualcosa di cui è molto orgoglioso. "Ricordo che ad aprile 2020 ho personalmente iscritto 18 saloni di bellezza. Avevano bisogno di denaro per via delle le bollette in aumento e nessun reddito in entrata. Dare agli altri un modo reale per guadagnare reddito residuo attraverso questa crisi ha dimostrato il potere di ciò che questo modello di business può fare per le persone".
In qualità di primo Membro Isagenix Legacy Club belga, Michael è orgoglioso di ciò che lui e il suo team hanno ottenuto in pochi anni. Quando quest'anno ha partecipato al suo sesto viaggio di incentivi per IsaRally Ibiza, era entusiasta di vedere così tanti membri del suo team avere successo, "La classifica era composta da 40 persone d'Europa e più della metà faceva parte del mio team. Quindi, poter festeggiare con tutti dal Belgio e dai Paesi Bassi con un viaggio gratuito a Ibiza, è stata la sensazione migliore".
Da quando è entrato a far parte di Isagenix, Michael ha ricevuto il premio di Leader internazionale dell'anno per il 2018 e il 2019 e solo quest'anno è stato presentato con il Leader dell'anno alla Festeggiamento globale a Orlando. Attribuisce il suo successo ad avere una grande etica del lavoro e a costruire solide fondamenta di supporto per il suo team in crescita.
"Avevo un enorme obiettivo di essere il primo milionario Isagenix in Europa. Ora le persone possono vedere che questa opportunità è reale! Ora possono vedere che è il gioco di chiunque. Chiunque può farlo. Tutto è possibile. Se posso farlo, tutti possono farlo!"
Rencontrez le premier Membre Legacy Club d'Isagenix Europe !
Michael Bockaert travaille dans le secteur du fitness depuis plus de 20 ans, et dirige une entreprise de gymnastique et de coaching très prospère. Lorsqu'il a découvert Isagenix en 2017, il n'avait aucune expérience préalable avec Network Marketing, mais étant ouvert d'esprit, il était prêt à essayer les produits et à les tester sur certains de ses clients.
« On m'a présenté Isagenix par Sander, un de mes amis des Pays-Bas, qui est également entraîneur personnel. J'étais prêt à tester les produits et à voir ce qu'ils pouvaient faire. J'ai rapidement vu la différence avec mes clients utilisant les produits Isagenix. Ils avaient beaucoup plus d'énergie et leur physique était bien meilleure le jour de la compétition. La façon dont ils ont pu récupérer et rester en bonne forme après la compétition et leur capacité à maintenir une faible graisse corporelle étaient également bien meilleures avec les produits Isagenix. »
Après avoir vu les résultats avec ses clients, Michael était intéressé par l'opportunité commerciale. « Contrairement à d'autres opportunités commerciales, je n'avais pas besoin d'investir beaucoup pour commencer, je devais juste essayer. J'ai pris la décision de tout donner. Quand je dis que je vais tout, je vais tout ! »
En quelques semaines, Michael avait atteint son objectif initial d'atteindre Directeur exécutif Cristal et a continué à travailler dur et à partager le programme Isagenix avec son réseau, de ventre à ventre, lors des événements Sip et Sample et en ligne. Cinq ans plus tard, Michael a atteint le rang de 7 Star Directeur exécutif Cristal, 7 Star Cercle d'or simplement en partageant sa passion et ce qui est possible pour les autres.
« Je me souviens que mon ami et entraîneur Zach Slobin m'a dit au tout début que l'ignorance du feu est meilleure que la connaissance de la glace. Au début, je ne savais pas ce que je faisais, mais j'ai pris des mesures. La réussite dans cette entreprise se résume à agir et à être cohérent. Ce n'est pas le début et l'arrêt. Vous devez être cohérent. Cela ne signifie pas que vous devez travailler 12 heures par jour. Soyez simplement cohérent toute l'année avec le temps que vous devez consacrer à votre entreprise. »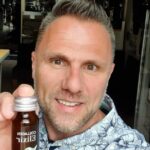 Pendant la pandémie, il a présenté à de nombreux propriétaires de petites entreprises un autre flux de revenus avec Isagenix, dont il est très fier. « Je me souviens qu'en avril 2020, j'ai personnellement inscrit 18 salons de beauté. Ils priaient pour obtenir de l'argent avec les factures en hausse et aucun revenu n'arrive. Donner aux autres un moyen réel de gagner des revenus résiduels pendant cette crise a montré le pouvoir de ce que ce modèle commercial peut faire pour les gens. »
En tant que premier Membre du Club Isagenix Legacy de Belgique, Michael est fier de ce que lui et son équipe ont accompli en quelques années seulement. Lorsqu'il a participé à son 6e voyage incitatif cette année pour IsaRally Ibiza, il était ravi de voir que tant de membres de son équipe ont réussi eux-mêmes : « Le classement était composé de 40 personnes d'Europe et plus de la moitié faisaient partie de mon équipe. C'était donc le meilleur sentiment de pouvoir célébrer avec tout le monde de Belgique et des Pays-Bas un voyage gratuit à Ibiza. »
Depuis qu'il a rejoint Isagenix, Michael a reçu le prix de Leader international de l'année 2018 et 2019, et cette année seulement, il a été présenté au Leader de l'année lors de la célébration mondiale à Orlando. Il attribue son succès à une excellente éthique de travail et à la construction d'une base solide de soutien pour son équipe en pleine croissance.
« J'avais un objectif énorme d'être le premier millionnaire d'Isagenix en Europe. Maintenant, les gens peuvent voir que cette opportunité est réelle ! Ils peuvent maintenant voir que c'est le jeu de tout le monde. Tout le monde peut le faire. Tout est possible. Si je peux le faire, tout le monde peut le faire ! »