Everything you need to know about NYKO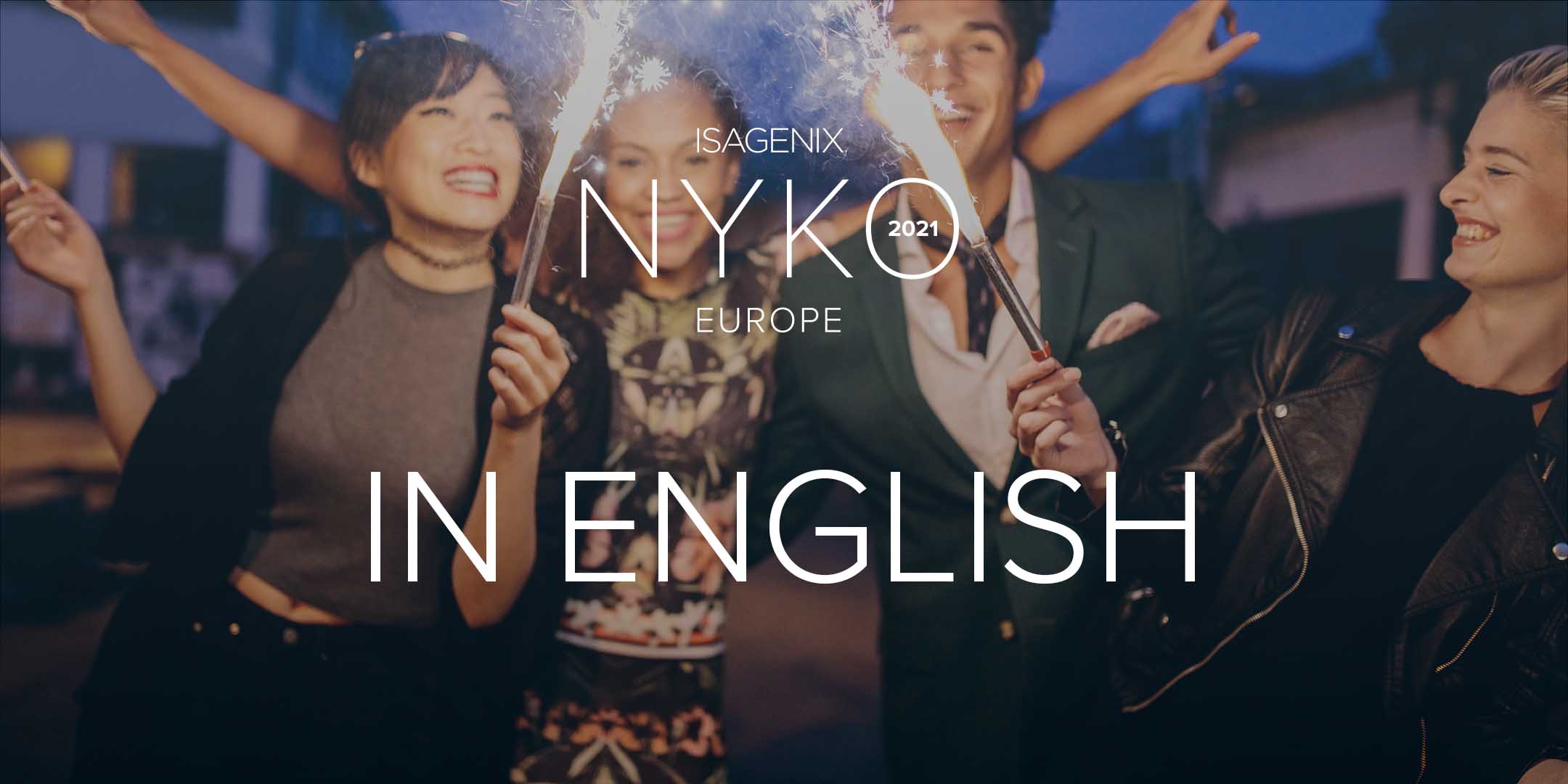 NYKO is going to be a little different this year, and trust us, you're going to love what we've done with it. This year, we'll be hosting not one, but five events for our European markets, so you can attend one in your preferred language, with guest appearances from top leaders in your market. Don't worry, all events will still have the same huge announcements, like our new promotions!
Meet your Speakers
Each one of our speakers are Network Marketing experts in their own right, and they're also some of the top business builders in the UK and Ireland, so you'll not only get next level training, but it'll be tailored to your markets! Check out our line-up.
Having started Isagenix just for the products, Heather Atkinson is now the UK top income earner and an Isagenix Millionaire who's been key to the UK growth – she'll be sharing her expertise on how to find your 'why' and get started with Isagenix!
One of our top 10 income earners, Michele Stevens, has been able to become a financially independent single Mum through her Isagenix business! Learn her top tips on finding the ideal customer, and how she's managed to more than double her enrolments!
As one of our top income earners who's been able to retire her husband from his stressful job and move to Spain, Emma Poli will share her expertise on how to connect with new customers.
If you find it tricky to get started and ask the first question to a new customer, Donna Young will show you just how to do it! This boss set up her Isagenix business with no previous experience, and she now also runs her own fitness business alongside it, all whilst being a mum!
FAQs
How do I attend?
You'll need to register to attend the event and receive the details on how to join the call. To register, just click here, enter your details, and click register. You'll then receive an email with all the information you need to join the call.
When is New Year Kick Off?
NYKO will kick off at 10 AM (GMT) / 11 AM (CET) on Saturday 16 January 2021.
Do I need to bring anything?
NYKO is going to be really interactive, so make sure you bring a pen and paper, and get ready to experience training like never before!
Will the event be recorded?
Yes it will be recorded, but as it's such an interactive event, we recommend joining live so you can get the most out of it. The recording will be sent out via email, so if you want to be the first to receive it, make sure you're signed up in the back office by heading to your 'My Account' section and then updating your 'Communication Preferences'.
See you on 16 January 2021 at 10am (GMT) / 11am (CET)!