3 Days Left to Get to Iceland!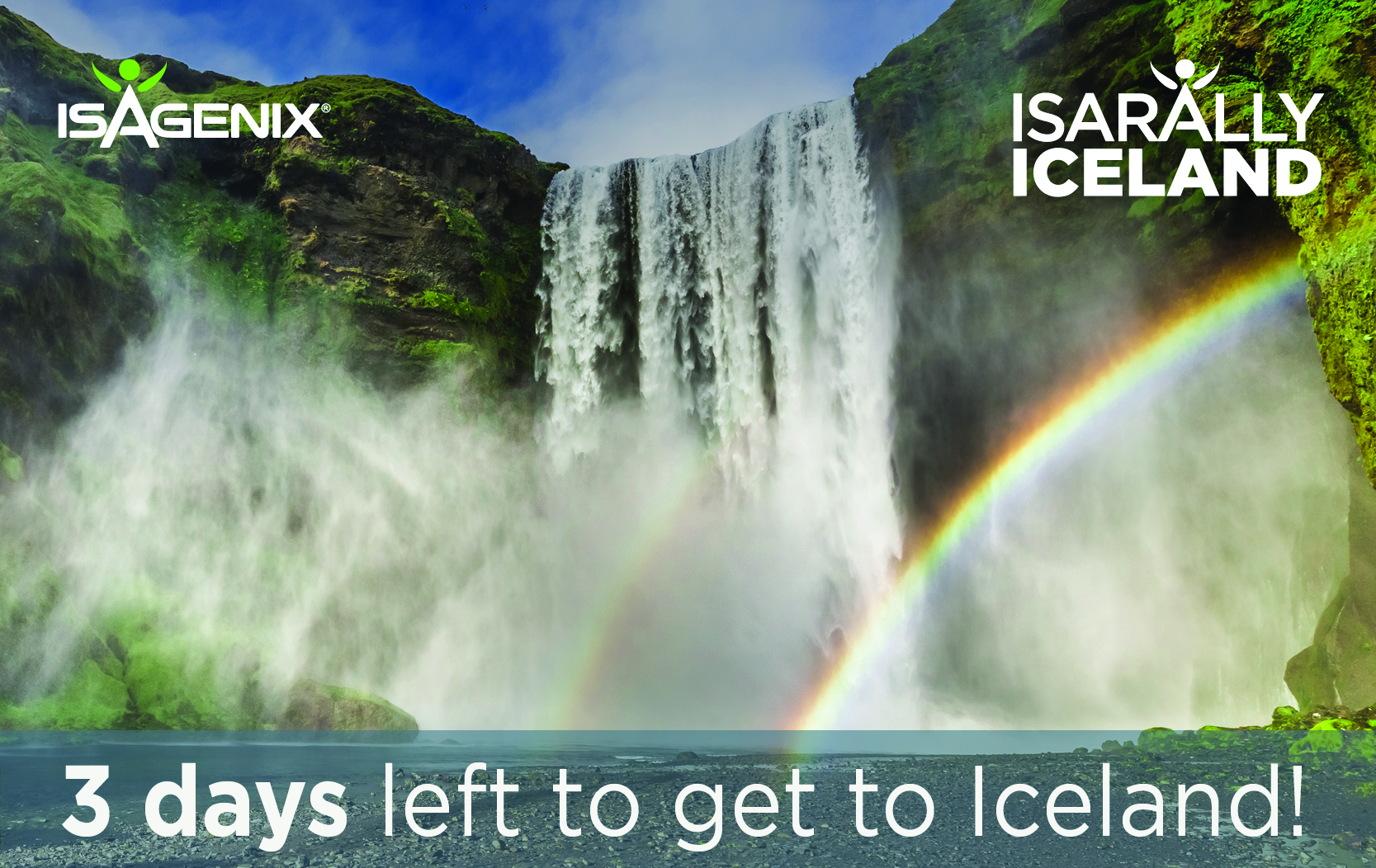 The IsaRally to Iceland is down to the wire! You only have three more days to earn points to win a trip to Iceland. Have you been sharing Isagenix and building your team? Or maybe you've enrolled new members with the help of the IsaBody Challenge. No matter how you are earning points, just remember there's only 72 hours left for you to earn and win!
The Iceland itinerary includes a private dinner party at Harpa, a full day excursion, an exclusive training from Jackson Parr, 9-Star Crystal Executive, 11-Star Platinum Circle, and so much more!  Take a look at the sneak-peak of the itinerary to find out what you could be enjoying if you win!
And here is the latest IsaRally leaderboard! Take a look to find out if you're on the track to Iceland.
So what are you waiting for? Get out there and earn those last minute points! The 'Land of Fire and Ice' is waiting for you!
*Winners are responsible for properly reporting the value of non-monetary prizes, such as trips and gifts. Please consult with your tax professional to ensure income is properly recorded. Winners are responsible for additional expenses incurred during the trip that are not expressly stated in the prize package. Please review the IsaRally Iceland flyer for more details.