IsaRally: You Share, They Share, Come as a Pair!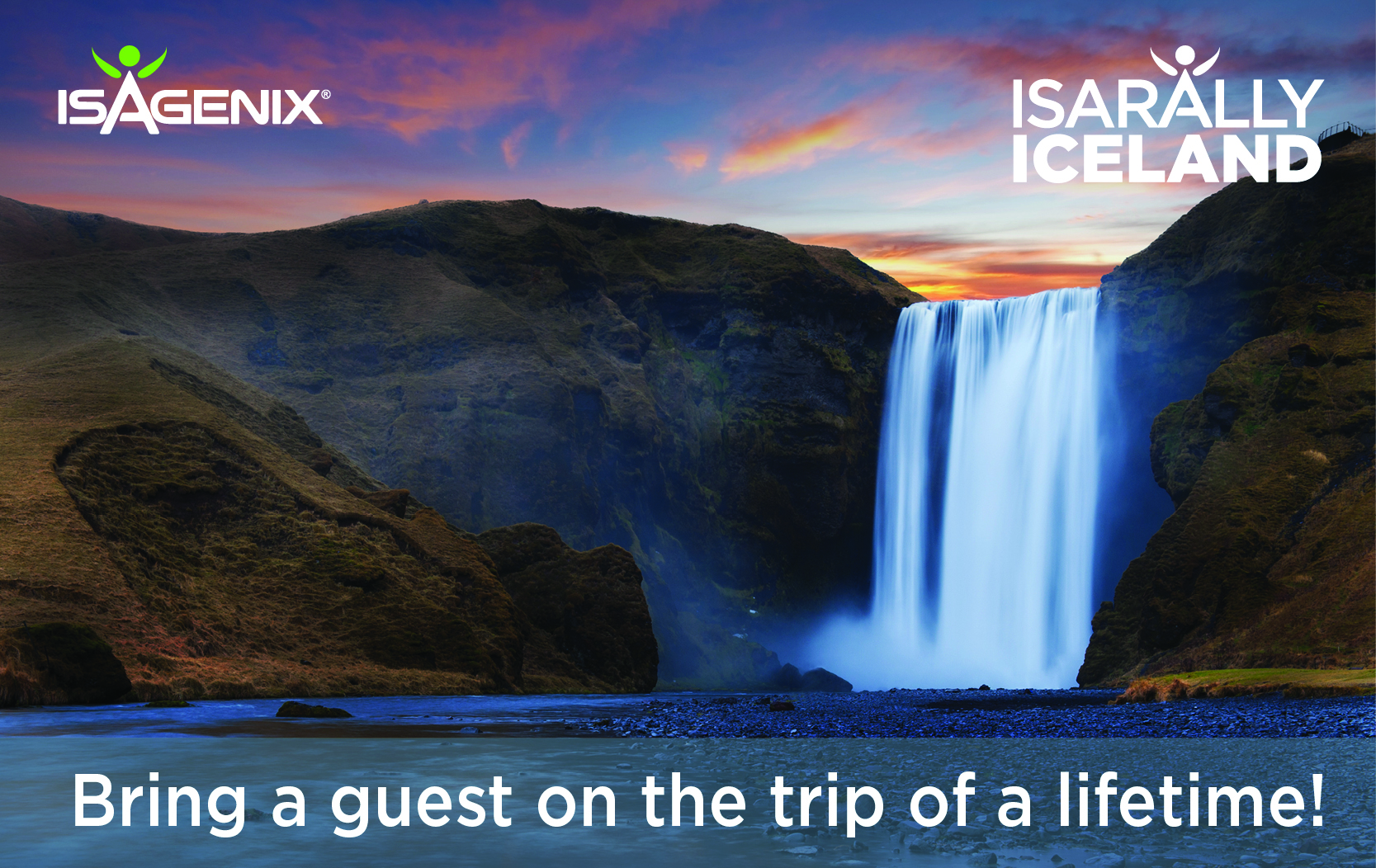 You're getting closer…
Click here to check out which teams and individuals are topping the leaderboard this week, and please join us in congratulating them! Remember: you only have 37 more days to earn your place on this once-in-a-lifetime trip, so it's time to get building.
Enjoy the beauty of Iceland with a guest
IsaRally winners will be offered to bring a guest on this once-in-a-lifetime trip! For £999* one lucky person, can join you on your Iceland adventure, including world-renowned lagoons, glaciers, waterfalls and much more while receiving exclusive training from some of our most successful global business leaders.
You Share, They Share, Come as a Pair**!
We are happy to announce a new incentive within the IsaRally competition.
You Share
Share Isagenix with a minimum of two new enrolees
They Share
Be in the Top 5 of rank advancements for new Consultants
You can bring a guest on the IsaRally trip for FREE**!
Incentive runs from 4 September until the 16 October.
*Does not include airfare.
** IsaRally trip including economy airfare. Guest must travel together with the qualifying member.