Simple Strategies to Earn Your Spot in Iceland!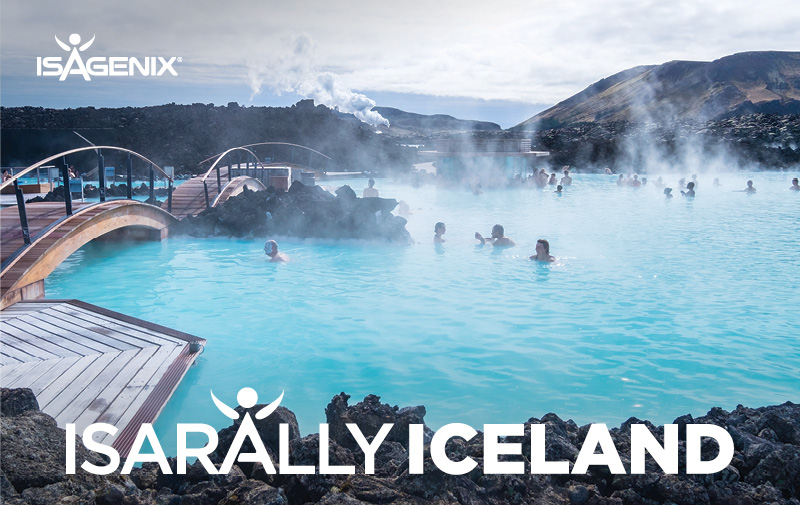 Are you ready to change lives and earn a trip to the land of fire and ice? Build your business and earn IsaRally points toward an expenses-paid trip to Iceland from 23-27 November! Even better? We've extended the registration period to 16 July, giving you a few more days to register your team!
Explore world-renowned lagoons, glaciers, waterfalls and much more while receiving exclusive training from some of our most successful global business leaders.
These simple strategies will help you and your team get started toward earning points and transforming lives:
Use Isagenix Products: There is no more credible testimonial than to let your own health and weight loss transformation goals speak for themselves. The more you use our many products as part of a healthy and active lifestyle, the better and faster you can understand and share how each of them can help transform others' lives. Our 30-Day System is an excellent launching point to help potential customers begin their weight loss journey.
Register for the 90–Day Action Plan: This essential business-building material will help you set measurable goals, attract new members and help sustain your business the right way. These defined stages provide the building blocks toward sustainable success. Use our workbook to build your knowledge, share your goals and celebrate your progress with your team, friends and family. Then log into your Back Office and click on 'Training Centre' to subscribe to receive regular training to help you on your way. More details can be found here.
Encourage Participation in the IsaBody Challenge: This easy-to-follow, 16-week programme is a great way to transform their body and lifestyle within a safe, structured and nurturing environment. It's also an easy way to earn points and help them become eligible for free tickets to future Isagenix events! And be sure to join the IsaBody Challenge United Kingdom Facebook group, exclusively for participants!
A dream destination is only a few months away. Join us for this trip of a lifetime!