Reasons to Reset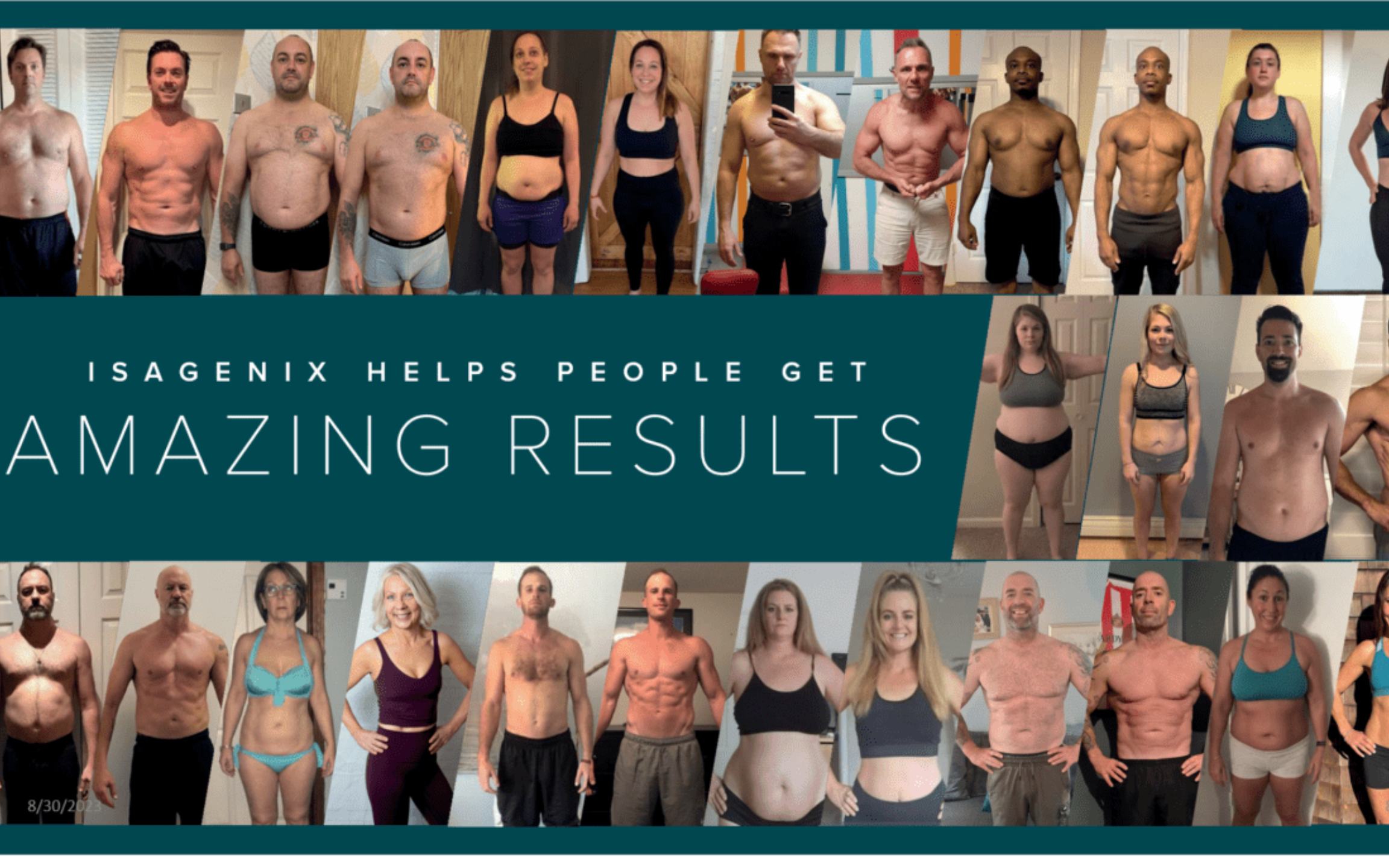 Whether you're looking to lose weight, get back to healthy habits, or just want to feel your best and achieve your goals through balanced everyday nutrition, the 30-Day Reset is for you and here's why…
Isagenix 30-Day Reset is a simple, convenient system for maximum nutrition, supporting natural detoxification and everything in between. This straightforward system has been specifically designed to help you get results in 30 Days.
Weight Loss & Results
Real results in just 30 days using our clinically validated weight loss system, don't just take our word for it… We put our 30-Day Reset to the test and here's what they found while following our weight loss programme:
Reduced body weight by 6%, body fat by 5% and waist circumference by 7%. However, our 30-Day Reset isn't solely focused on weight loss, participants who took part in our clinical study also saw other benefits such as reduced hunger and improvements in health markers like blood pressure and cholesterol – so the results go beyond what we can see in the mirror and on the scales
Click here for more information on the results on our clinical study: Research – Isagenix Health
Enhance Nutrition & Overall Health and Wellbeing
Shake Days provide a framework for healthy eating and balanced nutrition. Taking control of your health and reshaping your habits is easier with protein-packed IsaLean™ Shakes, balancing botanicals and targeted supplements.
Shake Days are accompanied by healthy and balanced meals to ensure you are getting all the delicious goodness you need to keep you on track and feeling great!
Oh and we can't forget about Cleanse Days. They are Isagenix's clinically supported method of intermittent fasting. You'll nourish your body with botanicals, vitamins, minerals to fight cravings, support your detoxification system and more.
Wellness & Mindfulness
Resetting, setting yourself goals and being motivated is great for your mental health and overall wellness. It keeps you focused, on track and in charge of your journey.
So, what are you waiting for? Get started on your journey today with our 30-Day Reset Pack and our new 30-Day Reset Guide, which breaks down the science behind the reset, guides you through the process and packs all the info, support and tips you'll need to run the 30-Day Reset. Inside, you'll find links to useful reads, tools to use and even a step-by-step social media plan to keep you and your followers on track.