Our first IsaU of 2019 is happening in London tomorrow!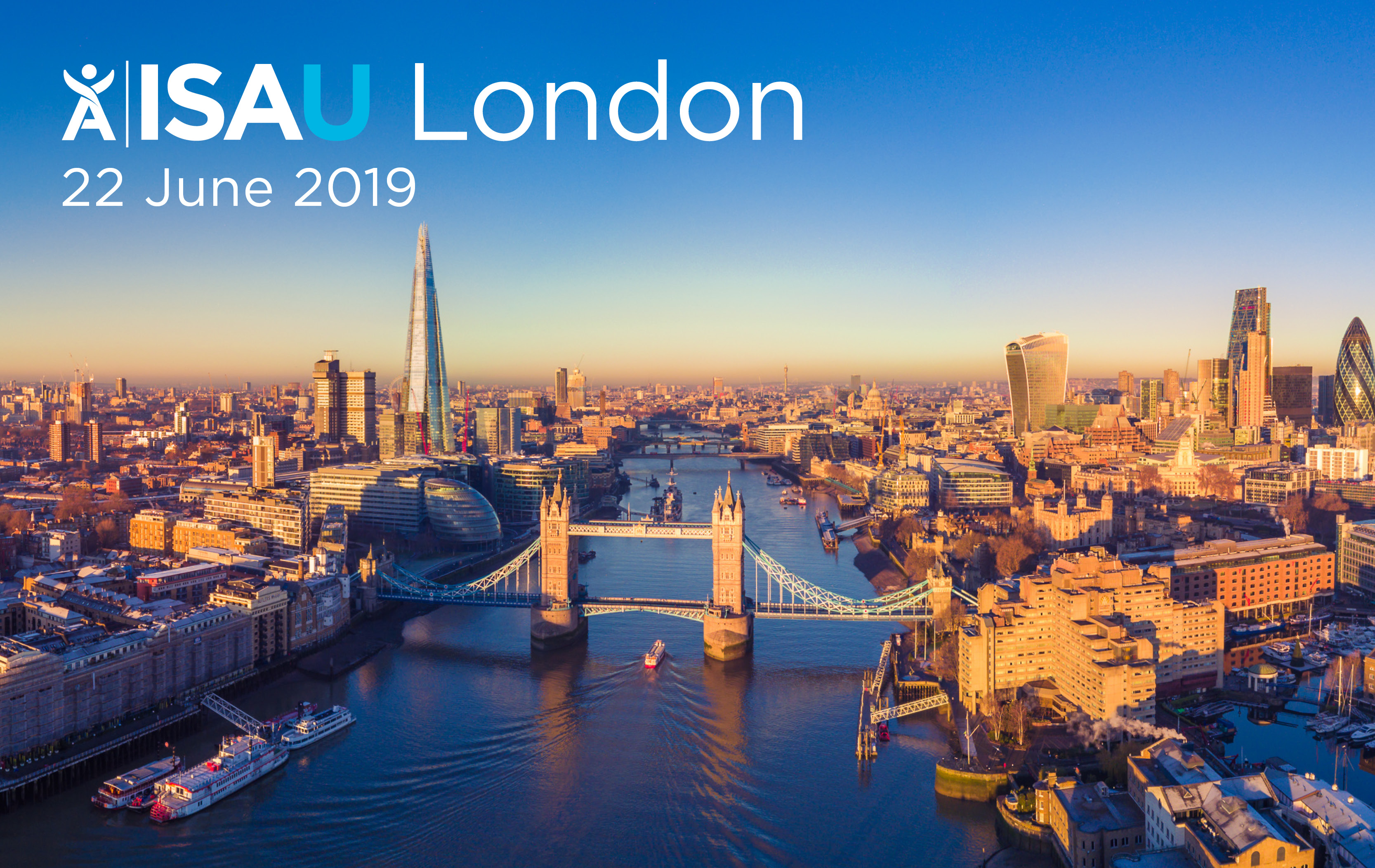 IsaU offers you and your team members the chance to come together to reset, refresh, and reignite the fire to share Isagenix and positively impact world health. This full day event is packed with powerful training sessions led by our keynote speakers who are prepared to share their insight and experience to help inspire and empower you to start the summer with the right foot!   
Ask the Nutritionist
If you love our products, then you'll love our stand with Product Education Specialist Rebecca Haresign! Not only will she be giving incredible product training in the morning, she will also be ready to help answer any questions you may have about our products during the lunch break.
The Best Training
This event promises to be jam packed with incredible training from some of the best in the business who are leading the way when it comes to success in Isagenix! Click here to know all about these superstars, who will completely help you transform your Isagenix Business.
Announcing the European 2019 Round 1 IsaBody Challenge Finalists
The 1st Round of 2019 European IsaBody™ Challenge has come to an end. Join us to find out who made the list of finalists and is moving onto the Grand Prize competition!  You will also be able to sign up for the next IsaBody Challenge at the event in the IsaBody booth.
Shop 'til you Drop!
Instantly get your hands on products and kit yourself out with the awesome brand new Isagenix merchandise and apparel! You'll be able to get your hands on branded Isagenix threads to take your love of Isagenix to the next level. Get to our IsaSalesToolEurope stand! And if you forgot your shake, need a bar to munch on or want an e-shot to keep you going, drop by our Refuel Station; we'll be happy to see you!
Exciting News!
Attendees will be the first ones to find about amazing promotions both on-site and online being launched this Saturday. Not to mention the contagious buzz of hundreds of passionate Isagenix Associates, and *drum roll, please* a new product!
Don't forget to assign your tickets before the event to avoid delays!