Who better to learn from than those who have walked in your shoes? Every trainer at our Kick off 2018 began with their own story and dream. Each trainer's journey is unique, but they built their businesses using duplicable styles and strategies.
Netherlands Kick off 2018 Speakers
Emma Poli– 4-Star Golden Circle, 2-Star Crystal Exeuctive, UK Founders Club member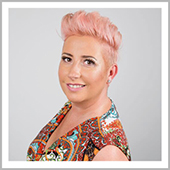 After four years in the Network Marketing industry, Emma Poli found isagenix in January 2017 and Joined in the pre-launch stages. Emma got to work straight away, and on Day 4 of the UK Market opening she hit the position of 4-Star Crystal Executive. Since then she's won four awards: Shooting Star, 2nd Top Enroller, 3rd Top Income Earner and 4th Place In creating consultants, as well as achieving enough in business to win 2 IsaRally trips. She was recently chosen as a keynote speaker at the UK's first ever ISAU event. Her main motivations are supporting her family; husband Cameron and daughter Jade who's 17.
Connie Van De Putten– 1-Star Golden Circle, 1-Star Crystal Executive, Netherlands Founders Club member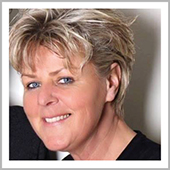 Connie  is 51 years old and mother of 2 children. Since 2009 she has been an independent entrepreneur in the Fitness industry. She has a passion for starting new healthy lifestyle projects. She also likes to Motivate and encourage people to enjoy fitness and exercise as they achieve more when they enjoy it. She does this in the fitness club that she owns, which is aimed at women.
Soon Connie will be a Grandma and she wants to be able to enjoy this for as long as possible and be as fit as possible for her grandchildren. When she began Isagenix and started to try the products she was relieved that there was finally a fair product on the market that did what it promised. Her goal is to share the vision of Isagenix, health accompanied by good nutrition of the highest quality without additives that are harmful to the body.
Mark Colbourne MBE– 1- Star Golden Circle, Executive, UK Founders Club member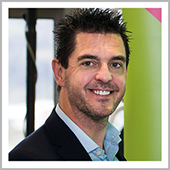 Mark fell in love with Network Marketing in 2011 whilst he was training for the most important race of his life, a race that would rewrite the history books and one that could make him a champion cyclist. He was inspired by that fact that he could solve people's health problems whilst making a profit at the same time.
He joined Isagenix in January 2017 to enjoy the prospect of great health with amazing nutrition. He also wanted to extend his career as a trainer and mentor to those people who really want a better way of living. Mark is working towards building a strong team that will allow him to travel to all the countries in Isagenix's global reach, so he can create a legacy and inspire others to do the same

Don't Miss Our Treats for Kick Off Attendees!
It wouldn't be a Kick Off if we didn't have some fabulous GIVE AWAYS! Everybody that attends our event in Amsterdam will receive a one of a kind Isagenix Rucksack AND a Sample Pack with some of our most popular products!
And that's not all! During the event, we will raffle off some very fancy swag. Among other exciting prizes, the audience in Amsterdam will have the chance to win one of our limited edition 2 litre Isagenix Netherlands water bottles!
You can still get your ticket to Kick Off 2018! Head to eu.isagenixevents.com for tickets and more information.