Our Experience Isagenix events are a great way to introduce our no-compromise on quality products, business building opportunities, and ways to build sustainable success. We are pleased to announce this month that we have extended our weekly Experience Isagenix Zoom calls.
These calls are accessible to all so invite family, friends, potential customers, and new business partners to join in on the call on Thursday evenings at 8pm BST. The more the merrier, as we want to get the word out to as many people as possible.
In April we have some great speakers lined up to guide you through all things Isagenix: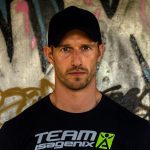 Si Bennett, 5 April
Si is a 1-Star Golden Circle, Crystal Executive, he is also is a fitness professional and previous owner of a gym. Si is somebody who likes to install belief in people wanting to achieve goals which they previously thought as pipeline dreams. His favourite part of belonging to Isagenix is the community of caring people who have created a giving and sharing culture, which is easy to want to grow within. Si Loves the flexibility of Isagenix systems and that there is an ability to tailor programs to the individual's needs.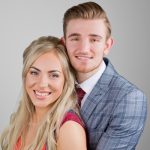 Tyler Davidson-Joyner & Jodie Leigh Cartwright, 12 April
Tyler and Jodie are thrilled to be sharing this incredible journey with the amazing Isagenix Europe team. They are excited to see what the future holds, as they continue to grow and expand their business through Europe. They are both dedicated to pioneering the European market and have a long term mindset, they hope that everybody else does too. Tyler and Jodie are proud that they are the youngest members of the UK Founders Club..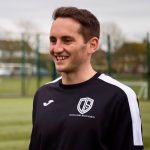 Orrin Benford, 19 April
Orrin is 1-Star Golden Circle, Crystal Executive. He also has his own football company where he coaches children and teenagers how to play football. Through this company he has learnt the importance of being a good mentor. He uses this quality to inspire his business builders to achieve what they want to achieve. He has enjoyed success in Isagenix, achieving the chance to go to both Las Vegas and Iceland as part of the IsaRally trips. His favourite product is Ionix® Supreme and he hopes to accomplish Platinum status in the future.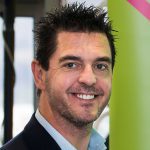 Mark Colbourne MBE, 26 April
Mark Colbourne fell in love with Network Marketing in 2011, whilst he was training for the London 2012 Paralympic Games, because he could solve people's health problems for a profit whilst in the pockets of his life. He joined Isagenix in January 2017 to not only enjoy great health with the best super food systems available but also to extend his career as a trainer and mentor to those people who really want a better way in life. Mark is working towards building his team into an empire that will allow him to travel to all the countries that Isagenix delivers into, so he can create a legacy and inspire others to do the same.

These calls will take place every Thursday at 8pm BST
Time: 8pm BST
How to access: Simply create a free Zoom account, then go to https://zoom.us/j/153163987. International numbers can be found here. You can also dial in using the following phone numbers: +1 646 558 8656
 (US Toll) or +1 408 638 0968
 (US Toll).
Please note: Zoom details will be the same for each weekly Experience Isagenix Zoom call. You can download and import the following iCalendar files to your calendar system by clicking here. Also please note that the time is 8pm BST.