90 Day Action Plan – Get Into Action!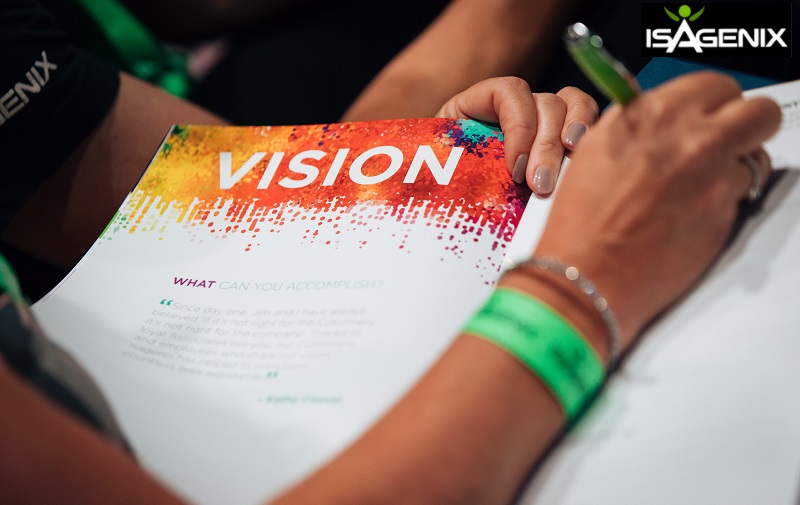 In case you missed the launch onstage at Grand Opening, the 90-Day Action Plan is one of the most powerful and innovative business-building tools ever developed at Isagenix®. You can download the workbook here, and don't forget to take advantage of the free online training that can be found in your Back Office! Login, click 'Training Centre' at the top right of the page, then select the '90 Day Action Plan' button where you can opt into the training.
If you're on week three in your 90-Day Action Plan, you should be beginning to feel that you've stepped out of your comfort zone in a positive way. You're generating excitement about Isagenix and helping people transition to a healthy lifestyle. Real growth is about constant improvement, so take a moment to reflect on how you can use your experience to help others get started in the best way.
By now, you should have actively connected with at least 20 people either online or in-person. That's already 20 more people you've added to your network who now know that you can help them transform their life! Your challenge now is to get in touch with 10 more people on your list, and we encourage you to use the systems in place to share Isagenix.
A few tips to remember:
Connecting online or via text message are some of the most popular ways to communicate with people these days. While these are fantastic ways to make initial connections and maintain contact, the absolute best way to make a solid connection is in person.
When scheduling or distance don't permit for an in-person conversation, try to connect via a platform like FaceTime, Zoom or a private Facebook message so your contact gets a better feel for your personality and authenticity.
Develop your skills as a leader by connecting with your team and learning from one another. Schedule some time this week for a team meeting. Spend time recognising each other's successes and discussing effective business-building tactics that have and haven't been serving each of you. Have fun with it!
Isagenix Systems are scientifically tested to produce results, so be confident in sharing Isagenix solutions that have helped people worldwide to reach their goals! Give them a sample of a product and use the tools to share your experience.
When you introduce Isagenix to new people, there are always questions. Don't be intimidated if you feel like you don't know every detail or the answer to everything! Be prepared by familiarising yourself and your customer with resources. That way, when questions do come up, you will both know exactly where to find the answer.
People around the globe have the 90-Day Action Plan to thank for helping them achieve great business success – and you could be next! Keep checking the Training Centre in your Back Office for the latest training, and don't forget to reach out to your Enroling Sponsor for support.