Want To Go Down In Isagenix History? This One's For You!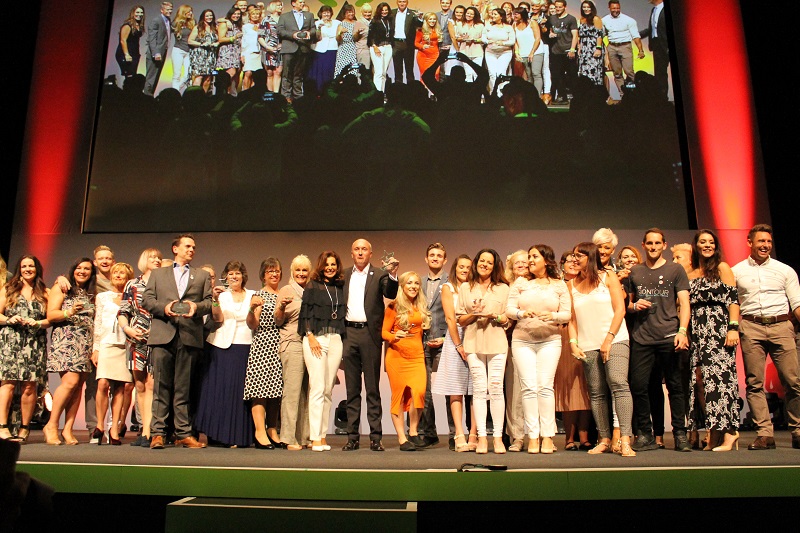 Business builders, get ready! This is the ultimate prize worth working for: a one-off opportunity to make Isagenix history and be celebrated alongside top UK leaders as part of the UK Founders Club. The incredible group who have already qualified as part of the Founders Club were just recognised onstage at the Grand Opening event – and you could be joining them!
How to qualify? Advance through the ranks to Crystal Executive by 26 December 2017. In recognition of your outstanding achievement and excellence, you'll receive exclusive benefits including:
Name, photo and rank on the Founders Club Recognition Wall in the Isagenix Europe head office in London
Reserved VIP seating for you and a guest at all Core 4 events for one year*
UK Founders Club pin
UK Founders Club trophy
As of 26 June 2017, we will enter an exciting Crystal Reset period where you'll have the opportunity to collect all your rank advancement bonuses from Crystal Manager through to Crystal Executive. This not only gives you the chance to earn more, but also to qualify as a UK Founder by becoming a Crystal Executive.
And that's not all! For those of you who reach Crystal Executive by 14 October 2017, you'll be rewarded with an exclusive invitation to a cocktail reception with our incredible Isagenix co-founders Jim and Kathy Coover! You'll be joined by Isagenix leaders and your fellow UK Founders at this one-off opportunity.
More information on the Founders Club Challenge can be found here. Let's get building!
* Event tickets must be purchased by the Associate and guest in order to receive free VIP seating.
Please note: Those who qualified as a UK Founder prior to the Crystal Reset will not receive an additional trophy and pin.