Product Spotlight: 5 Reasons To Love Nourish for Life™!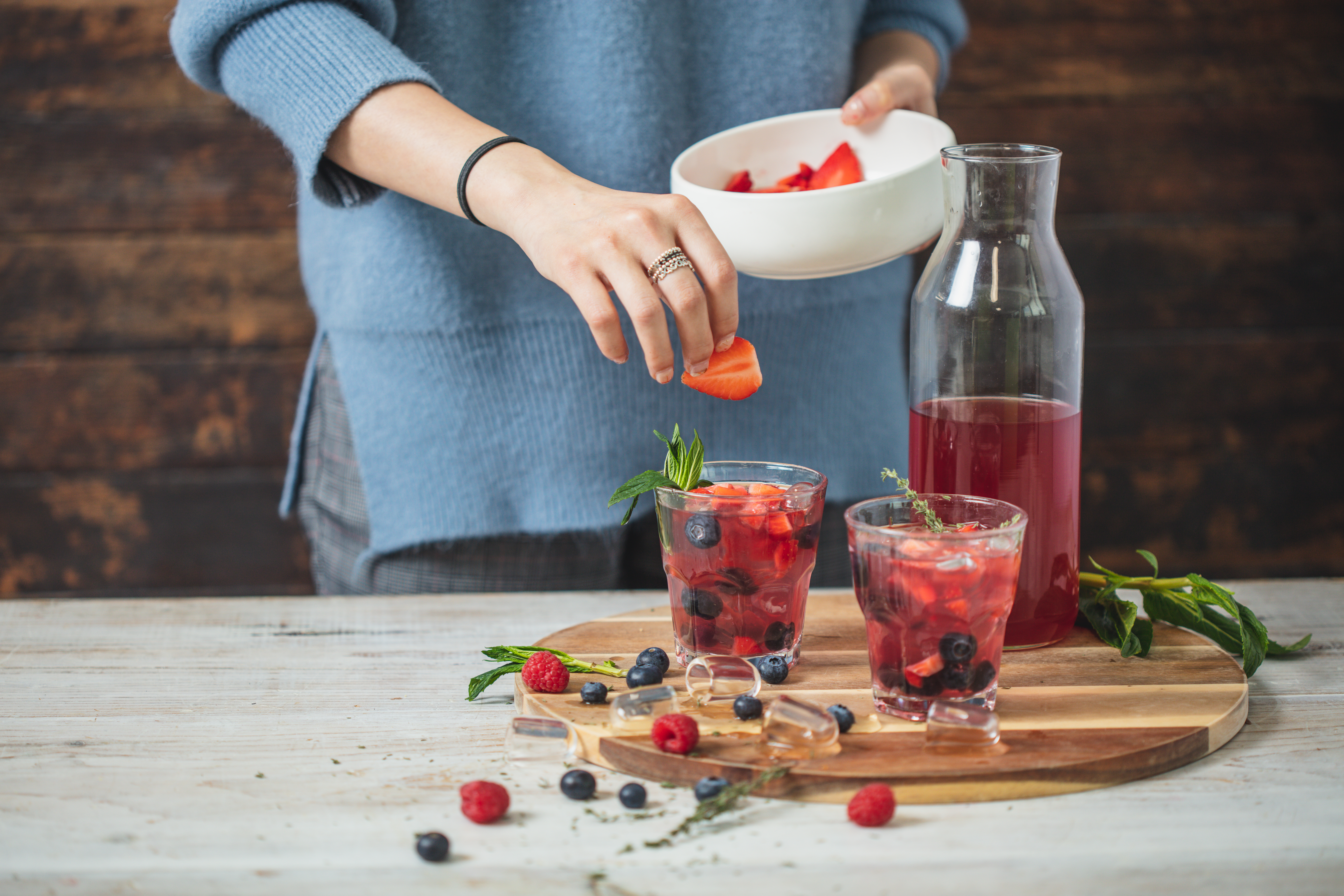 Nourish, balance, revitalise: three words that define Nourish for Life! Want to know more about why we include this fantastic product in all but one of our product solutions? Read on…
1.       Nutritional support
Your body needs continual nourishment on a daily basis, and Nourish for Life provides essential nutrients including B6 and B2. Why are these important? Vitamin B6 supports some of the body's key functions including the nervous system and the immune system1, while vitamin B2  also contributes to normal vision1. Nourish for Life contains thiamine too, which supports the normal functioning of the heart!
2.       A daily boost
When used as part of an Isagenix System, Nourish for Life helps with the reduction of tiredness and fatigue2 and normal energy-yielding metabolism3. This is thanks to the vitamins B3, B6 and B12.  What does this mean for you? You can enjoy a serving of Nourish for Life to help increase alertness2 when you need it most!

3.       Tasty & calorie-controlled
With its natural berry flavour and just 20 kcals per 4 tablespoon serving, Nourish for Life is a healthy and delicious drink without the high calories. It can be easy to forget the empty calories contained in drinks you may consume everyday (such as fruit juices from concentrate and fizzy drinks). For some people, getting closer to achieving their health and weight goals can be as simple as swapping these for healthier but still great-tasting drink options such as Nourish for Life.
4.       Enjoy it your way
When the weather is warm, simply pour Nourish for Life over ice for a refreshing drink or dilute it by mixing it with cold water. Feeling a bit chilly? Swap the cold water for warm water and drink it like a tea. As for when to enjoy it, the time is up to you! Some people prefer Nourish for Life in the morning, while others prefer it in the evening or between meals. Try all three, and find your favourite!
5.       Free from…
Nourish for Life is suitable for vegetarians and is free from dairy, gluten and soy to help enable more people to enjoy and experience the benefits of this delicious drink mix to support their healthy lifestyle.
YOUR QUICK-FIRE QUESTIONS ANSWERED…
What actually is Nourish for Life?
A natural berry-flavoured drink mix containing a blend of herbs, berries and B vitamins.
How often should I drink Nourish for Life?
For 'Deep Revitalising,' drink 8 tablespoons (118 ml) with cold water four times a day. Deep Revitalising may be done for no more than two consecutive days. For 'Everyday Revitalising,' drink 2-4 tablespoons (30-59 ml) up to twice a day.
How can I buy it?
Nourish for Life can be found in all but one of our UK packs and systems. You can place orders in the UK from 15th May 2017 through an Associate or in the Back Office. Contact the person who introduced you to Isagenix to find out more!
1Vitamin B6 contributes to the normal functioning of the nervous, psychological and immune systems. Riboflavin (B2) contributes to normal functioning of the nervous system and vision. Thiamin contributes to normal functioning of the heart system.
2B vitamins [B6, B12 and niacin (B3)] contribute to the reduction of tiredness and fatigue.
3Vitamin B12 contributes to normal energy-yielding metabolism.