Transform Your Business With These Tools!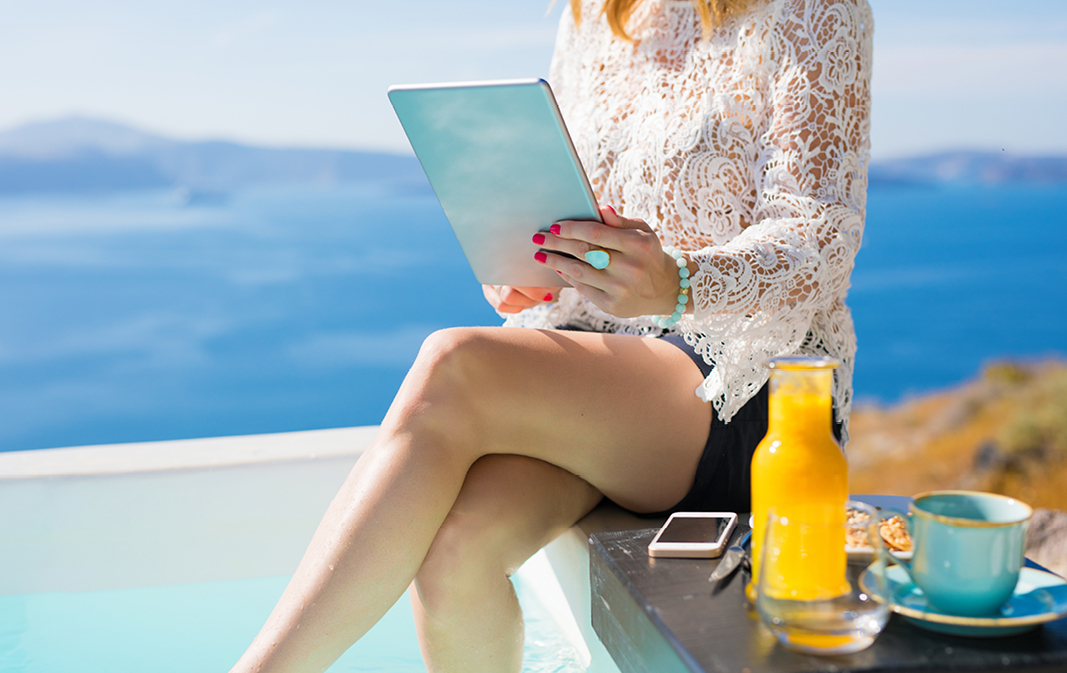 With summer just around the corner, we know your holidays are planned and ready, but how about work? Isagenix has a few tools and tips that will help you stay on top of everything this season no matter where you are!  
Social Design Studio
This summer take advantage of our stylish pre-loaded templates for your social media posts on Social Design Studio. Whether you want to share your favourite product, show the fun and excitement of an Isagenix event or celebrate the success of your friends, Isagenix Social Design Studio has an answer for everything. Change colours, browse for royalty-free images, add your text, save it and reuse it.  
IsaLife™ App
The IsaLife App helps you track your goals, fitness as well as nutrition and meals. Wondering how your team is doing on their journey? Just log on and check out the Coaching Community  from your phone to check their progress! Even better, the IsaLife app allows you to keep easily connected with your support network, so you can motivate and cheer one another on no matter where you are in the world!   
Instagram
We all know that scrolling through Instagram has become a new hobby for most of us, so why not take the chance to share your IsaBody transformation, your cool shake recipe, that fresh summer snack, and those refreshing Sip and Sample events by following 'isagenix_europe'. Don't forget to use the #isagenixeurope to make it easy to find and share with others! 
Isagenix Business Facebook Group
 This Facebook group is intended to encourage, support, and help you connect with others like you. It's a safe place where you can ask non-judgmental questions, get advice on best practices, and become inspired. Join now and start sharing! 
IsaTools To Go App
At the click of a button, go beyond the limitations and connect with ease with the IsaTools To Go App. Share and build your business through interacting with others efficiently and effectively. 
Share motivational videos, PDFs filled with facts, nutritional information and social media content. Save time by receiving Instant Notifications the moment one of your prospects opens content which you share with them, so you can follow up right away. Visit your app store & download now! 
Say, Share, Do
Our  Say, Share, Do  scripts will take the guesswork out of how to quickly and easily talk about Isagenix. Whether you're planning your very first social media post or want to talk to a new friend about Isagenix, our scripts are customisable to fit your lifestyle and can help calm your nerves and boost your confidence, so you feel more comfortable sharing Isagenix. 
Isagenix Business
When you need information on the go, visit Isagenix Business, a comprehensive website that offers everything from training and fast facts to videos and toolkits. This is your full service for all things Isagenix, whether you need a quick refresher for your own business or want to provide information to a new prospect. 
Additional References and Resources
At Isagenix, we want to simplify everything you do, from providing you with a quick, highly nutritious shake when you're on the go, to creating videos to help you share what this "shake thing" is all about! Please note that you must be an Associate to have a personal Isagenix website. 
This workbook will be your new best friend, the tool that will help you accomplish measurable outcomes and take concrete action. Whether you're a network marketing newbie or a seasoned professional, this is your map to help you achieve incredible success. 
View our wide range of videos from 'How to do a Shake Day' to 'The IsaBody Challenge'; you'll discover everything you need to know in minutes! 
View policies and procedures, tools, and resources. 
Register for this 16-week transformation challenge. 
Introduce those ages 18-35 to the START vision through Isagenix. 
Explore the blog that informs, entertains, and motivates people to take part in an Isagenix lifestyle. 
Learn about the exciting Isagenix events held throughout the year.