Tools to Help Get You Started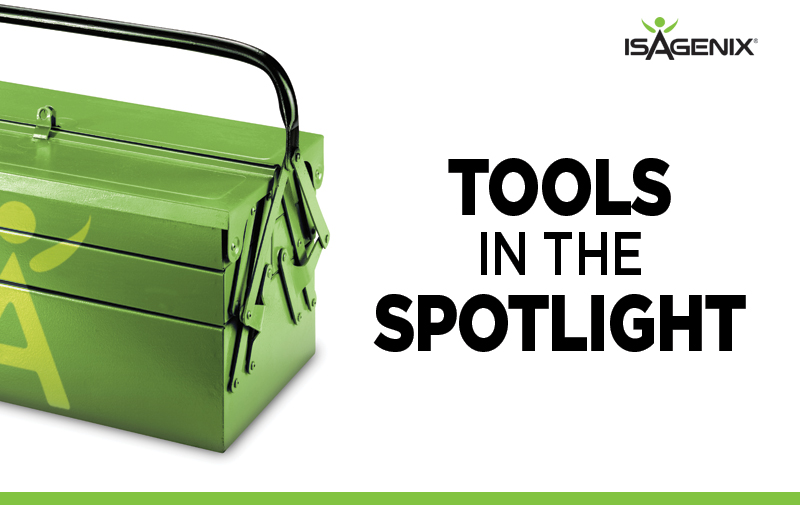 We want to help you succeed with growing your Isagenix business, which is why we offer a collection of great tools to help you share and grow your business and team.
Whether you're looking for help with hosting a launch party, quick yet thorough info about products, or how to discover your 'why', we've got you covered!
Here's a few tools that will be beneficial when it comes to getting started with your Isagenix business. You can find many more tools on www.IsagenixBusiness.com.
The tool that helps you tell your story.  
This document can help you figure out your story and provide you with advice for sharing it. Figuring out your story and sharing it with others who are interested in Isagenix is one of the most beneficial methods for growing your team. You probably don't realise this yet, but your story is more relatable than you might think. Our 'Develop Your Story' tool provides example stories, as well as a worksheet that guides you through writing your story. Read through it and complete the worksheet, you'll be amazed at how fast your story comes to life!
The tool you need to start the party.
'How to Host a Launch Party"' provides a convenient and detailed checklist of all the items that help make every launch party a success. This tool walks you through your launch party preparation, offers worksheets to help you find people who might be interested in Isagenix, and provides a 'Next Steps' plan for future launch parties.
The tool for helping them say 'Yes!' to Isagenix.
These pages from the 90-Day Action Plan, offers success tips and secrets from some of the top leaders in Isagenix. Help your prospects overcome common objections such as cost and time with these tried and tested tips. It also includes a section on using social media to share Isagenix and tips for following up.
There are dozens of tools available to help you get started with sharing Isagenix. A few more helpful tools are the Product Fast Facts, the Guide to the IsaBody Challenge®, and Getting to Your Why.
Head over to www.IsagenixBusiness.com and click on tools to download them all!