On paper, Emma Poli was on the right track. She found early success in the network marketing industry by using her experience in retail management and personal training to live comfortably.
But in reality, Emma felt unfulfilled.
Her husband was overworked and busy schedules kept them from spending time with each other, they had gone years without having a family holiday. Emma was working very hard without seeing any results as a reward, she felt stuck.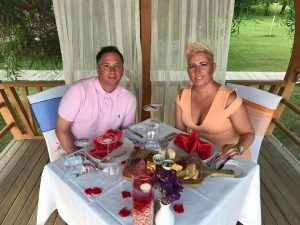 Emma's goals were; firstly to be in a financially secure position so that she could have more choices for her and her husband, and secondly to fund her daughter's education.  Simple goals but, for Emma, they felt like a pipe dream and completely out of reach. That was until they met Zach and Eden Slobin.
Zach and Eden are passionate about Isagenix products, business, and culture.  That passion, commitment, and desire to help others ultimately allowed them to build their business to a point where they are now Isagenix Millionaires*. It didn't take Emma long to share their enthusiasm. They told her all about the potential income opportunities Isagenix offered, as well as the amazing results so many have obtained using the products. As a former personal trainer, Emma was thrilled about the quality of product that she had access to.
Emma found that in her previous experience in network marketing, goals felt so inconsistent and unreachable. But Zach and Eden showed her that Isagenix offered something special.
Emma saw so much good in the Isagenix brand, but was even more impressed when she discovered its community. She accepted an invitation to attend her first Isagenix event in Texas and was overwhelmed by the transformations, business growth, and innovations of the people there. Everyone had purpose and passion, and the opportunity for more freedom of choice was simply a tool to help people achieve goals.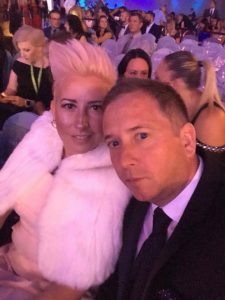 Inspired by the people she met in Texas, Emma came back to the UK determined to make Isagenix work for her and her way of life. She too wanted to benefit from improving the lives of people she knew and had yet to meet. Her drive, hard work, and vision eventually enabled her to pay for her daughter's college fees without struggling and allowed her husband more career flexibility. She wanted independence and freedom and that's exactly what happened. Emma and her husband are now able to go where they want, when they want and her business is accessible anywhere her phone has a signal.
The whole family feels not only financially secure, but closer than ever. What's more is that they have welcomed an extended family into their lives through life-long friends they have met working with Isagenix.
Emma Poli is 40 years old and lives in Manchester with her husband and daughter, who is in college. She is a 4-star Golden Circle, 2-Star Crystal Executive, and frequently speaks on stage at Isagenix training events. She recently won IsaRally Iceland 2017 and as a result enjoyed a trip to the Blue Lagoon with many other achievers.
The weight loss and lifestyle results depicted in this article may vary depending on level of effort, adherence to a controlled-calorie dietary regime, and physical constitution. The results were achieved when Isagenix products were included as part of a healthy lifestyle that incorporates regular exercise, appropriate portion control, and a varied and balanced diet to meet desired goals. Those who are pregnant, breastfeeding, or have a medical condition are advised to consult a doctor before using Isagenix products or making any other dietary changes.
*Isagenix Millionaires are defined as Isagenix Associates who have cumulatively earned US$1 million or more with Isagenix. Earning levels for this Isagenix Independent Associate substantially exceed the average results achieved by all Associates during the same time periods and should not be construed as typical or average. Income level achievements depend on many factors, including the individual Associate's business and networking skills, personal ambition, time commitment, work habits and other abilities. For average earnings, please see the Isagenix Independent Associate Earnings Statement found at IsagenixEarnings.com