We're four Opportunity Meetings down, and there are still more to go! The feedback from those attending has been great, and there's no doubt these intimate events are a key way to help you share Isagenix with the people you care about. Remember: events build belief!
The team will be back in London on 13th June for an Opportunity Meeting with a truly incredible speaker lined up to host. Trust us, you will NOT want to miss what he has to say! Wondering who it is?
Meet Jay Bennett – the host of the London Opportunity Meetings on 13th June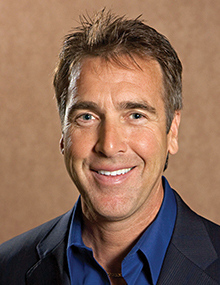 Jay Bennett, Isagenix Millionaire*, 20-Star Platinum, 20-Star Executive
With 33 years' experience in the industry, Jay had been a part of several network marketing companies who lacked integrity. When Jay was introduced to Isagenix, he was attracted to the company's family values and opportunities for growth. A top Isagenix income earner and Isagenix Millionaire*, Jay is proud of his team and fellow leaders, and of the legacy and financial security that he has been able to provide for his family. Jay will share the key business strategies he's used to build an incredible business with Isagenix.
There are still tickets available for this event – so get yours now! Tickets cost just £5 and you can bring a guest for free! Simply email the name of your guest to EventsU[email protected] to make sure they are added to our guestlist.
Where will the London event take place? 
There has been a change of venue for this event but don't worry, it is just around the corner from the Isagenix Europe head office so it won't affect your journey or travel times. The address is: The Goldsmiths' Centre, 42 Britton Street, London, EC1M 5AD, United Kingdom
Where will we be heading next?
The final Opportunity Meeting of the series will take place in Edinburgh on 20th June, and there are still tickets available! Head to Ticketlist.com/IsagenixEvents for all the details and to buy your tickets!