Salt and Isagenix Products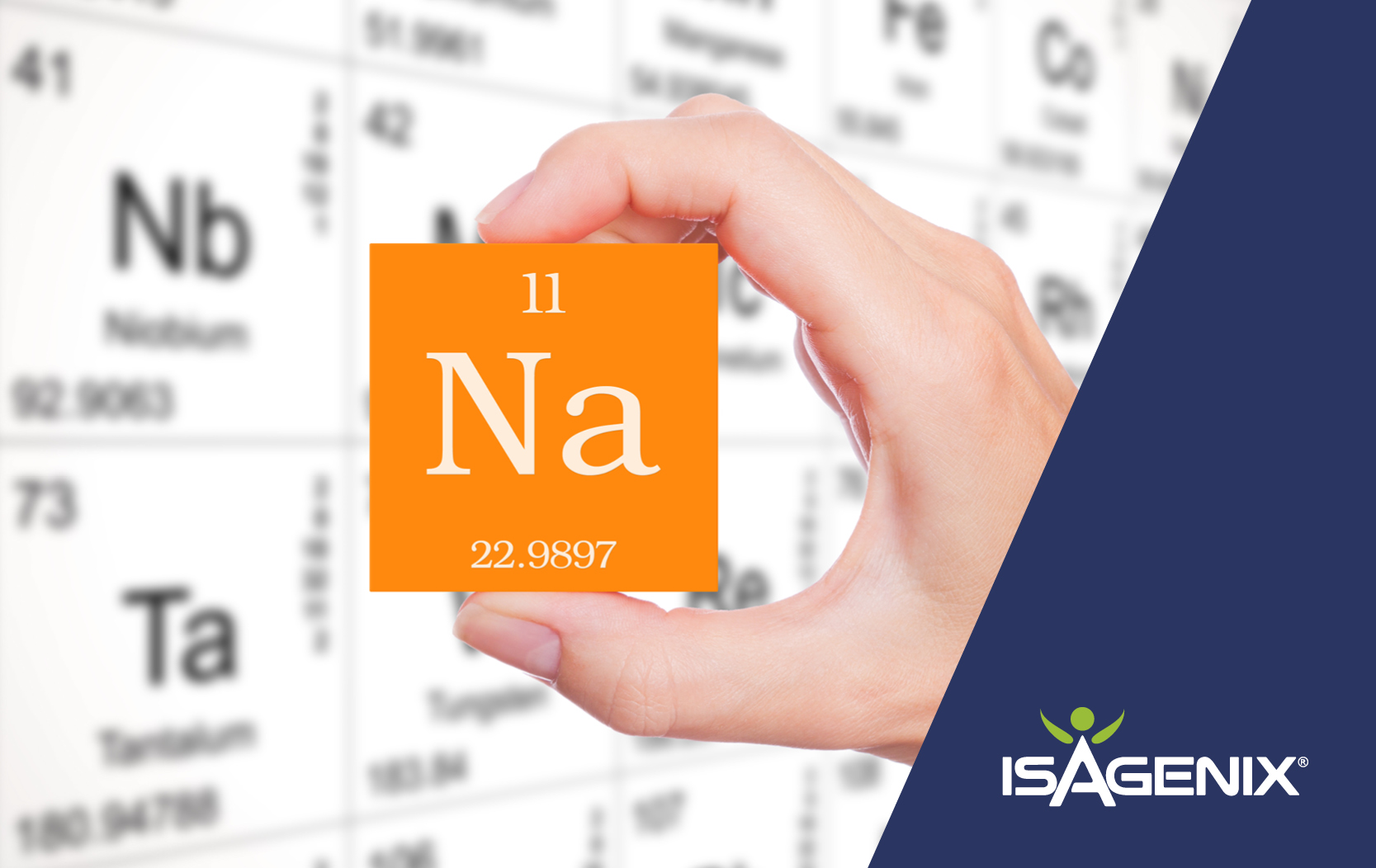 Salt, the everyday term for sodium chloride, is the biggest source of sodium in the diet. Sodium is a mineral, and is needed by the body to transport water and maintain fluid balance (1). However, as with most things, consuming too much sodium is linked with negative health effects including high blood pressure, which can put additional strain on your blood vessels and organs (2).
Sources of salt
In Europe, about 70-75% of the salt we eat is already added to the food we buy (3). This means as a consumer, we're unable to alter the amount of salt in these foods. Many of these foods are not obviously salty, such as breakfast cereals, cheese and bread. Salt is added to processed foods to improve texture and flavour, as well as a preservative. Even foods that don't taste salty can contain a surprising amount of salt. For example, the baking powder or sodium bicarbonate that gives baked goods their light and airy texture, is the primary source of salt in these foods.
Since much of the salt we consume is added to our food before we purchase it, cutting back on salt can be a real challenge. Even people who never use a salt shaker can consume more than they need.
Reducing your salt intake with Isagenix
Isagenix products are formulated to contain a targeted amount of salt to support your body's needs while helping you to avoid the salt overload you can get from many ordinary foods. By swapping high-salt foods for lower-salt options, you can easily reduce the amount of salt in your diet.
For example, by swapping your bowl of breakfast cereal or soup for lunch for an IsaLean™ Shake can help you to reduce your salt intake. This will also provide you with 24g high-quality protein, along with vitamins, minerals and fibre.
When it comes to choosing your snacks between meals, try swapping your potato crisps for Whey Thins™. Snacks like these tend to contain little protein and can be high in salt. Whey Thins are a savoury and filling snack that offer 10g of protein per 100-calorie pack, with only 0.21g of salt per serving.
While swapping individual high-salt foods for nutrient dense Isagenix products can help to reduce your salt intake, you can gain greater benefits by allowing Isagenix products to work together as part of the 30-Day Weight Loss System. Following the Isagenix System of Shake Days and Cleanse Days* takes the effort out of keeping track of your salt intake.
Consider a typical Shake Day where you replace two meals with an IsaLean Shake. Each serving of IsaLean Shake provides 0.6g of salt, for a total of 1.2g in two shakes. If you add two snacks during your Shake Day – such as Whey Thins and 2 dark chocolate IsaDelights™ – and a serving of AMPED™  Hydrate when you head to the gym, your total salt intake from Isagenix products will be around 2g.
The World Health Organization recommends an intake of less than 5g of salt per day (4). The total amount of salt in these Isagenix products leaves 3g of salt remaining before you reach the maximum amount. Providing you enjoy a sensible 400-600 calorie third meal following healthy eating guidelines, you can complete your Shake Day without concern for exceeding the recommended daily intake for salt.
* A Cleanse Day is a nutritionally supported fast that nourishes and energizes your body's own detoxification systems. For further Cleanse Day information, visit Isagenix.com.
References