Supporting your Success in 2018 with Free Shipping!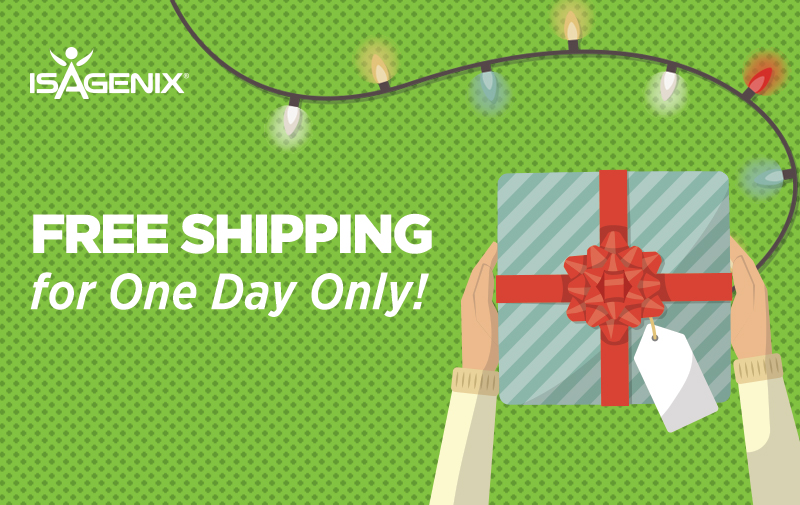 Today, 26 December we celebrate St Stephen's Day in Ireland, Second Day Christmas in the Netherlands and Boxing Day in the United Kingdom.
For many, this day equals sales, so for one day only we are offering the whole European market FREE* SHIPPING on orders of 125 BV or more! This promotion, to support your success in 2018 is available for wholesale purchases and is open to new and existing Customers, Preferred Customers and Associates, though not available on Autoship orders.
Use this free shipping opportunity to prepare for your New Year's Resolution, at the same time as you take advantage of our December Promotion! Until 31 January 2017 we are offering a FREE box of IsaLean™ Chocolate Decadence bars with our popular 30-Day Weight Loss System.
Also, don't forget about Global Cleanse Day on 3 January 2018! Make sure that you have everything you need to support your cleanse. That's Free shipping on everything from Nourish for Life™, to our powerful e-Shot™ and delicious IsaDelight™ chocolates.
Use the IsaOrder™ app or log in to your Back Office to take advantage of this promotion before it expires tonight!
* Free Isagenix shipping is automatically applied to qualifying orders placed on Dec. 26, 2017 12 a.m-11:59 p.m. (GMT). To qualify, a Customer, Preferred Customer, or Associate in the United Kingdom, Ireland or the Netherlands must place a wholesale product order of 125 BV or more. Not applicable on Autoship orders.