Power Couple: Marco Cairo and Elena Ponte's Impressive Transformation with the IsaBody Challenge®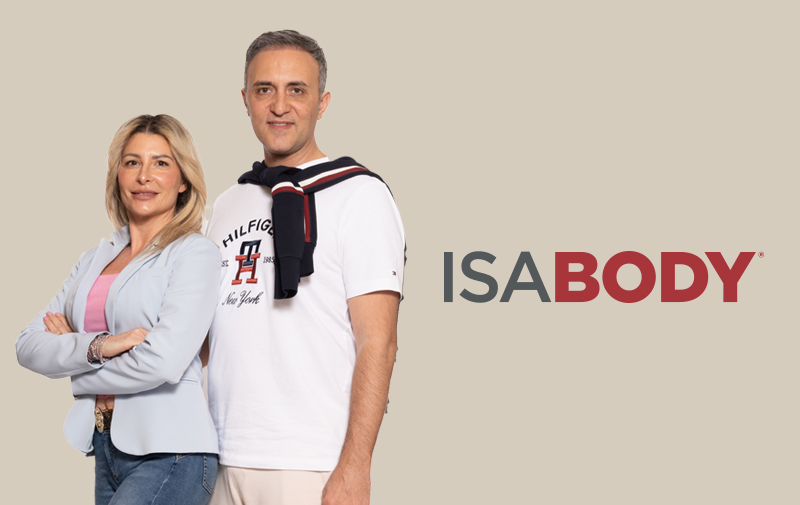 Power Couple: Marco Cairo and Elena Ponte's Impressive Transformation with the IsaBody Challenge
Marco Cairo and Elena Ponte are two of the latest success stories to come out of Isagenix, the global leader in direct sales and social selling. The Italian couple, who are also business partners, have made a name for themselves in the Isagenix community by achieving impressive results in the IsaBody Challenge and building a thriving business.
The IsaBody Challenge is a 16-week program that challenges participants to transform their bodies and lives through a combination of nutrition, exercise, and healthy lifestyle habits. Marco and Elena took on the challenge and excelled, with Marco being announced as a finalists in the competition and Elena an Honourable Mention. The pair received a combined €1650 in prize money!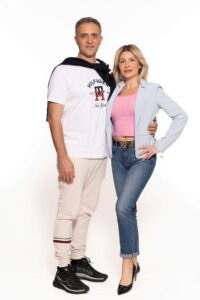 Marco and Elena, seasoned leaders in the industry, both credit their success to the support and guidance they received from Isagenix. "Isagenix has changed our lives in so many ways," says Elena. "We have never felt so healthy, happy, and fulfilled. The products are amazing, and the community is like a family."
But their success didn't stop with the IsaBody Challenge. Marco and Elena have also built a thriving business with Isagenix, earning a significant income and helping others achieve their health and wellness goals. They are most proud of their success inspiring others to take charge of their health and pursue their dreams.
"Thanks to my results, many people have started asking me for advice on how they can achieve the same and this is now growing my community" says Marco, "I want to help more and more people join the IsaBody Challenge and achieve their goals and find self-confidence."
The success of Marco and Elena is a testament to the power of Isagenix and the dedication of its members. They have shown that with hard work, determination, and the support of a community, anything is possible. Isagenix is proud to have Marco and Elena as part of its family, and we look forward to celebrating their continued success in the years to come.
Una coppia pazzesca: L'impressionante trasformazione di Marco Cairo ed Elena Ponte con la IsaBody Challenge®
Una coppia pazzesca: L'impressionante trasformazione di Marco Cairo ed Elena Ponte con la IsaBody Challenge
Marco Cairo ed Elena Ponte sono due delle ultime storie di successo di Isagenix, leader mondiale nella vendita diretta e nel social selling. La coppia italiana, che è anche partner commerciale, si è fatta un nome nella comunità Isagenix ottenendo risultati impressionanti con l'IsaBody Challenge e costruendo un'attività fiorente.
IsaBody Challenge è un programma di 16 settimane che sfida i partecipanti a trasformare il proprio corpo e la propria vita attraverso una combinazione di alimentazione, esercizio fisico e abitudini di vita sane. Marco ed Elena hanno accettato la sfida e si sono distinti, tanto che Marco è stato annunciato come finalista del concorso ed Elena come menzione d'onore. La coppia ha ricevuto un premio complessivo di 1650 euro!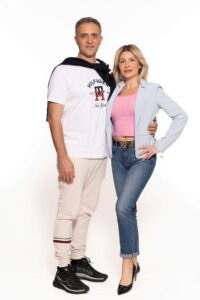 Marco ed Elena, leader esperti del settore, attribuiscono il loro successo al sostegno e alla guida ricevuti da Isagenix. "Isagenix ha cambiato la nostra vita in molti modi", dice Elena. "Non ci siamo mai sentiti così sani, felici e soddisfatti. I prodotti sono fantastici e la comunità è come una famiglia".
Ma il loro successo non si è fermato alla IsaBody Challenge. Marco ed Elena hanno anche costruito un'attività fiorente con Isagenix, guadagnando un reddito significativo e aiutando altri a raggiungere i loro obiettivi di salute e benessere. Sono molto orgogliosi del loro successo, perché ispirano gli altri a prendere in mano la propria salute e a perseguire i propri sogni.
"Grazie ai miei risultati, molte persone hanno iniziato a chiedermi consigli su come poter ottenere lo stesso risultato e questo sta facendo crescere la mia comunità", dice Marco, "Voglio aiutare sempre più persone a partecipare alla IsaBody Challenge e a raggiungere i loro obiettivi e a ritrovare la fiducia in se stessi".
Il successo di Marco ed Elena è una testimonianza del potere di Isagenix e della dedizione dei suoi membri. Hanno dimostrato che con il duro lavoro, la determinazione e il sostegno di una comunità, tutto è possibile. Isagenix è orgogliosa di avere Marco ed Elena come parte della sua famiglia e non vediamo l'ora di celebrare il loro continuo successo negli anni a venire.