Heat things up this summer with the Product Introduction Bonus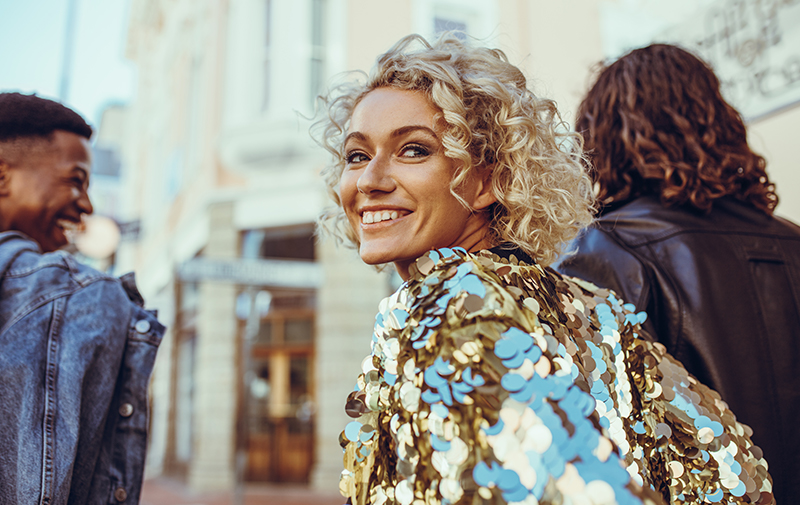 There's no better way to turn your passion for wellbeing into a thriving business with Isagenix. We have some sensational promotions and bonuses to reward you as you grow into the potential you never thought possible! One of our favourites is the Product Introduction Bonus, (or PIB as we call it) which rewards you for sharing the products you love.
How it works
Every time you help new Customers get started on selected packs, you can earn a PIB. Each pack attracts a different PIB amount which range between £6/€7 and £50/€53. So, let's say you tell your friend how much you're loving your Isagenix systems and help them shop for their own Ultimate Pack, you'll earn a bonus of £50/€53 PIB. Pretty simple right? But it gets even better…
Make mine a double
We're all about better at Isagenix, and what could be better than a PIB? DOUBLE PIBs! When you share a qualifying pack with two or more people in the same week (that's Monday to Sunday), we're going to double your PIBs. So, if you enrolled two new customers with the Ultimate Pack in the same week. We'd take that £50/€53 and double it for EACH of them, earning you a total of £200/€212. The sky's the limit with this one, so why stop at just two? How about sharing the Ultimate Pack with one person every day for a week? You could earn up to £700/€742 in PIBs in just one week! Just take that in for a second. Whoa, right!? Here's the BIG money makers that your customers (and your wallet!) are going to love.
Double PIBs Qualifying Packs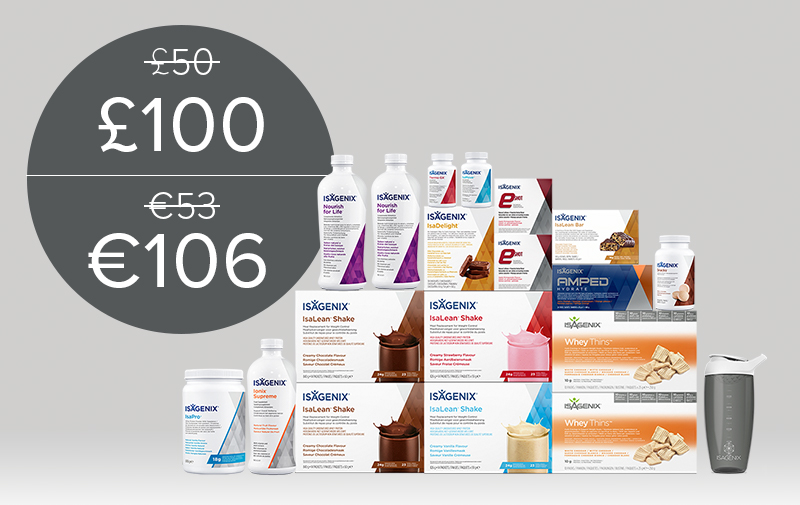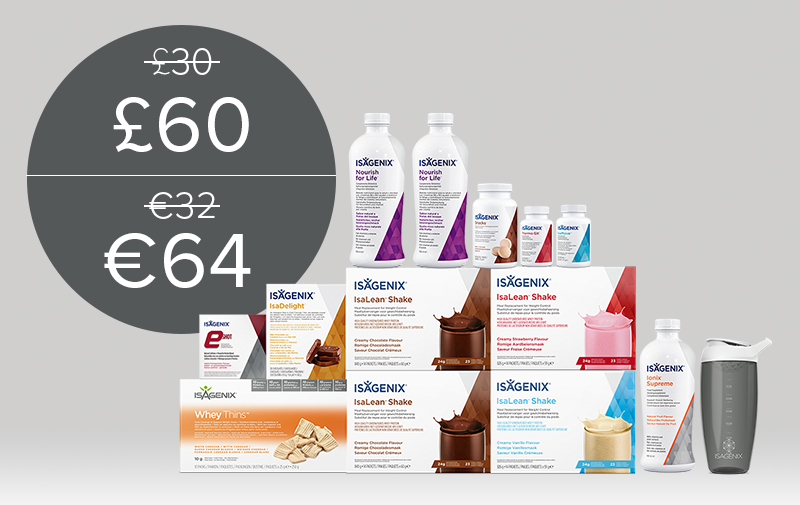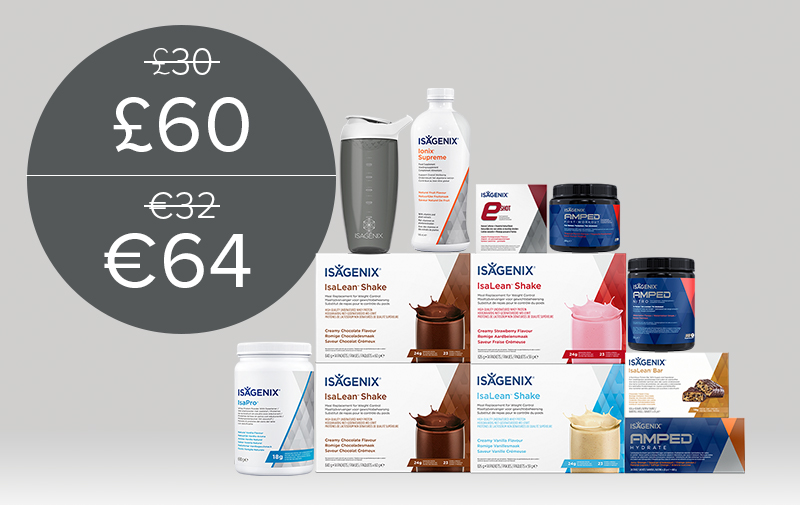 Energy + Performance Premium Pack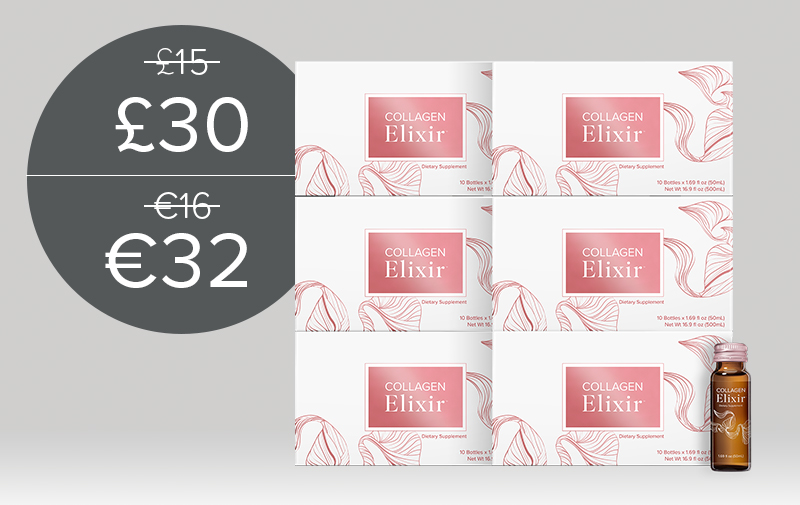 Collagen Elixir Afterglow Bundle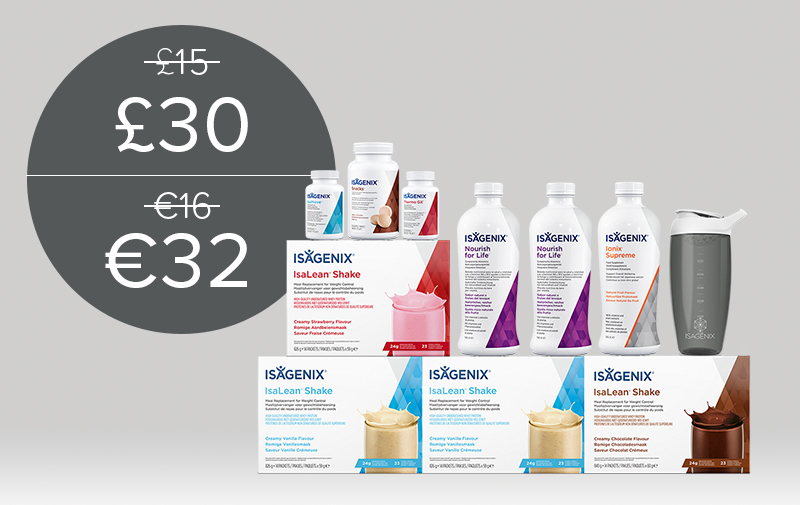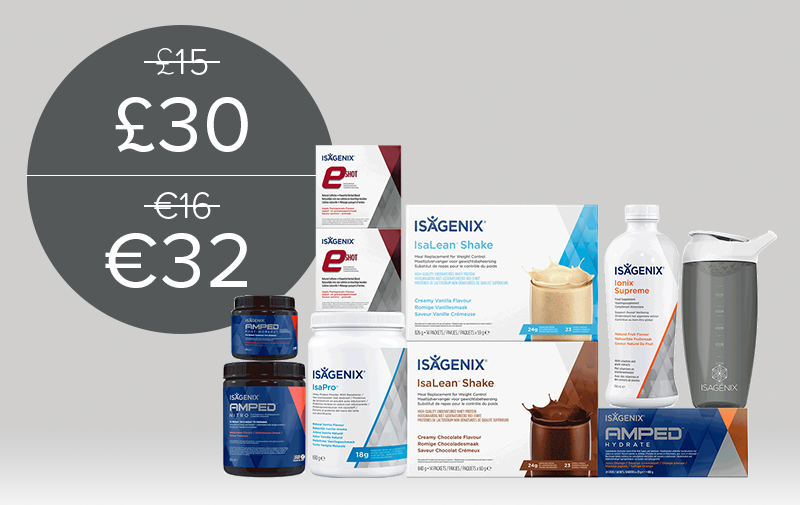 Energy + Performance Basic Pack
Head to your Back Office for the complete breakdown of PIB amounts for each qualifying pack by clicking on Orders > View Price Lists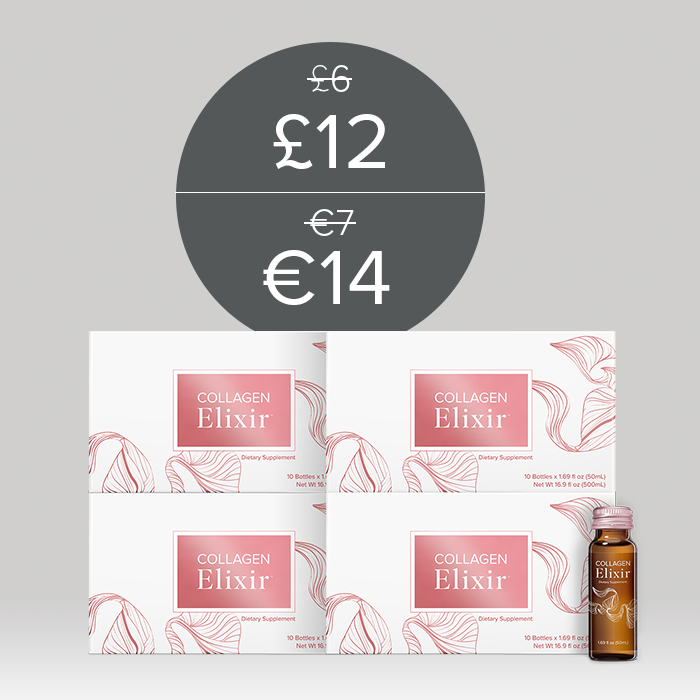 LIMITED TIME: To celebrate the launch of Collagen Elixir™ we're also offering double PIBs on the Collagen Elixir Beauty Bundle! You'll need to hurry though, double PIBs on this bundle are only available until 29th August 2021!**. Sharing's caring so we've created some scroll stopping content so you can spread the word about this bundle (and so much more!)
Want to know how this works with our most exciting product launch, Collagen Elixir™? We thought you might, that's why we've created this little video to show you just how much you can earn* with our little bottle of amazing. But trust us, there's nothing "little" about this earnings opportunity!
Keeping it simple
If you've been with us for a while you might remember we offered PIBs on individual products for a while too. We know that sometimes less is more. Even though it's pretty incredible to have so many opportunities on the table, it can be hard to keep track of every little detail, right? We've simplified this promotion by removing PIBs on individual products so you can focus on the BIG money makers (our amazing packs!)
It's all yours for the taking
These promotions are a fantastic way to maximise your income-earning potential, especially when you combine them with all our other business building promotions. Head to your Back Office to get the full low down on all our amazing contests and promotions.
* EARNINGS DISCLAIMER: The ability to earn income under the Isagenix compensation plan depends on many factors including an individual Associate's business, social, and sales skills; personal ambition and activity; availability of time and financial resources; and access to a large network of family, friends, and business contacts. Isagenix cannot and does not guarantee any particular level of earnings. Even Associates who dedicate a significant amount of time, effort, and personal funds may not achieve a meaningful level of success. For average earnings, please refer to the Isagenix Earnings Disclosure Statement at IsagenixEarnings.com.
**Based on New Commission Time