Peter Van Der Heyden takes his goals to the next level with Isagenix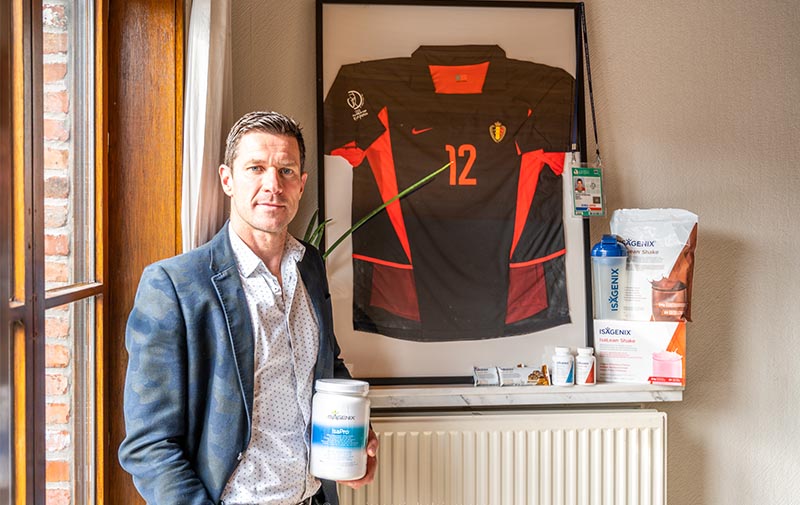 Ex-professional Club Brugge player, Peter Van Der Heyden, scored in the World Cup, played over 50 times for Belgium's national team and even did a few seasons in Germany. We were lucky enough to chat to him about his new favourite workout partner, Isagenix! Find out how he's using Isagenix to help stay fit after his long professional football career, and why he now wouldn't train without our AMPED products.
Why did you start using Isagenix?
I found about Isagenix through my friend Patrick who was really excited about it coming to Germany. I loved the sound of the products, so I decided to give it a go. What stood out to me was the combination of having amazing products, with the opportunity to build a business. It's so rare to have something that can help people's health and wealth at the same time.
What are your favourite products?
I use the products daily, especially the AMPED™ line, Nourish for Life™, Ionix Supreme® and IsaPro®. There's no question that the products are delicious, but for me it isn't even about the taste. I use Isagenix because of the way it makes me feel, and I know it will help me reach my goals. Maybe that's because of my sports mindset, but I value the results and benefits of a product over anything else!
Which products do you use for a workout?
I use the pre-workout, AMPED Nitro, and AMPED Post-Workout to support my running. They just make me feel like I'm going to have a good day and I'm able to train. Even when I might not be feeling it, or it's really tough, the products give me that power to push on.
I have tried so many brands over the years which didn't feel right, but I honestly love these. Even though I'm not at the level of fitness as when I was playing professionally, the AMPED line helps me feel like it's going to be a good training day.
Are you now growing a business?
After trying the products, I started sharing them with other people, which has allowed me to grow a business. I'm now helping others in fitness studios and sports clubs to do the same which is a great feeling!
Keen to try out some of our AMPED products, or our energy and performance packs? Check out our most popular packs below.