One Big 'Appy Family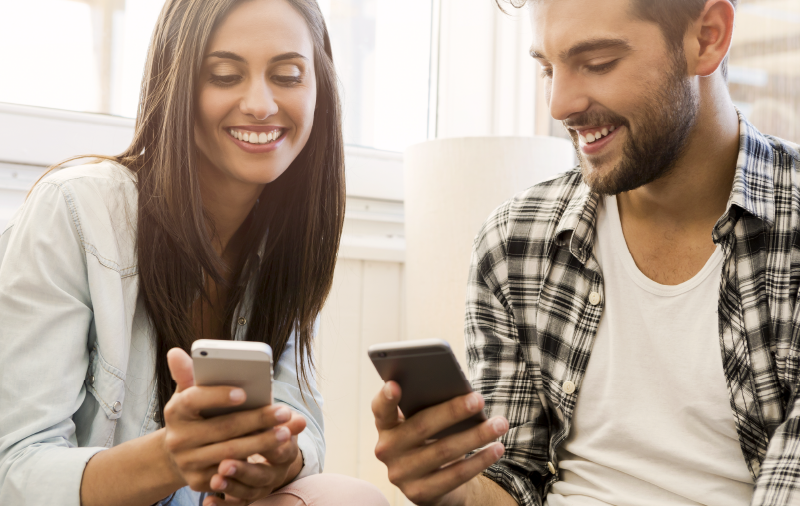 Apps; what would we do without them!? They're so easy to use, easily accessible and open a whole world of possibilities right at our fingertips! Whether you're looking for something to keep track of your goals, easily order more of your favourite products or need a personal assistant to help you build your business, we've got the perfect app for you! The IsaLife app and the Penny Beta app are both designed to help you tap into your potential and make your life that little bit easier. But which one is right for you and what makes them so different?
IsaLife App
Idea for: Customers and Business Builders
Stay on track with your wellness goals with this handy nutrition and fitness tracker, personal coach, and product-ordering platform in one easy-to-navigate app! There's so much this baby can do for you and your customers so go check out everything the IsaLife app has to offer here
Five Fav Features:
Easy access to shop – Shop and order with just a few taps! You can even set and adjust your Autoship, so that you never miss out on your favourite Isagenix products.
Fitness and Nutrition Tracking – Set goals and stay on track by syncing your fitness tracker to the app. It's like having your very own personal coach in your pocket! This app also makes it super easy to accurately track your nutrition by searching and importing popular meals, restaurant chains, brands as well as all your favourite Isagenix Products. It also includes handy reminders of when to consume Isagenix products on both your Shake and Cleanse days.
IsaBody Challenge – Not only can you register for and participate in the IsaBody Challenge from the app, it's also the easiest way to record your progress, upload your photos directly from your device and tap into the power of the IsaBody community. There's even exercise programmes available to help you move better and feel better!
Share Recommended Carts – Share Isagenix with potential Customers with one click inside the IsaLife™ app! In less than two minutes, your potential Customer can create their Isagenix account and both their initial order and Autoship, as recommended by you! Find out more about Recommended Carts
Easily track your new customers journey – Receive updates and notifications on your potential Customer's enrolment process and track their progress directly in the app! The customised view allows you to reach out to your new Customer to provide additional support and guidance.
Penny Beta App
Ideal for: Business Builders
Time. It's something we never seem to have enough of. Especially when it comes to running our own business. What if you had your own personal assistant? It's time to revolutionise the way you run your business and free up your time to do the things you really love. Meet Penny. She'll prioritise your daily tasks, remind you to keep in touch with team members and even suggest ways to reach out to new customers! Find out what she can do to help you here.
Five Fav Features:
Daily activity lists – Like any great assistant, the Penny app starts each day by telling you where to start. The app empowers you to increase engagement and provide better service in less time to ultimately grow your business, so that you can focus your time on what matters: connecting and networking with others.
Suggested messaging and when to connect – She'll make sure you're engaged with your customers and they're ordering regularly. Connect with current and potential Customers at the perfect time with tailored messaging and product recommendations based on Customer needs and trends.
Intelligent prospecting and Customer filtering – The Penny app converts your social networks into an endless stream of opportunities by syncing with your LinkedIn and WhatsApp contacts to discover more customers. She'll review your contacts and networks and give five contact recommendations every day.
When to follow-up – Retain more Customers with notifications of at-risk Personally Enrolled Team Members.
Easily share content and Recommended Carts – Penny has a whole library of on-brand, compliant posts so you can easily share the latest product launches, promotions, events and even more to your social networks! Not to mention you can easily share recommended carts with your contacts in just a few taps and she'll also show the progress if items are updated or when an enrolment is started or completed. Find out more about Recommended Carts
The Penny app is free, but you have the option to upgrade to the Pro version to unlock even more features. Try a FREE 14-day trial of our Penny Beta app Pro and see just how awesome she really is.
Still not sure which app's best for you?
We don't like to pick favourites, so here's a comparison of the key features of each app to help you decide which one will best support your goals (we think you'll love them both!)