Never Give Up on Your Weight Loss Dreams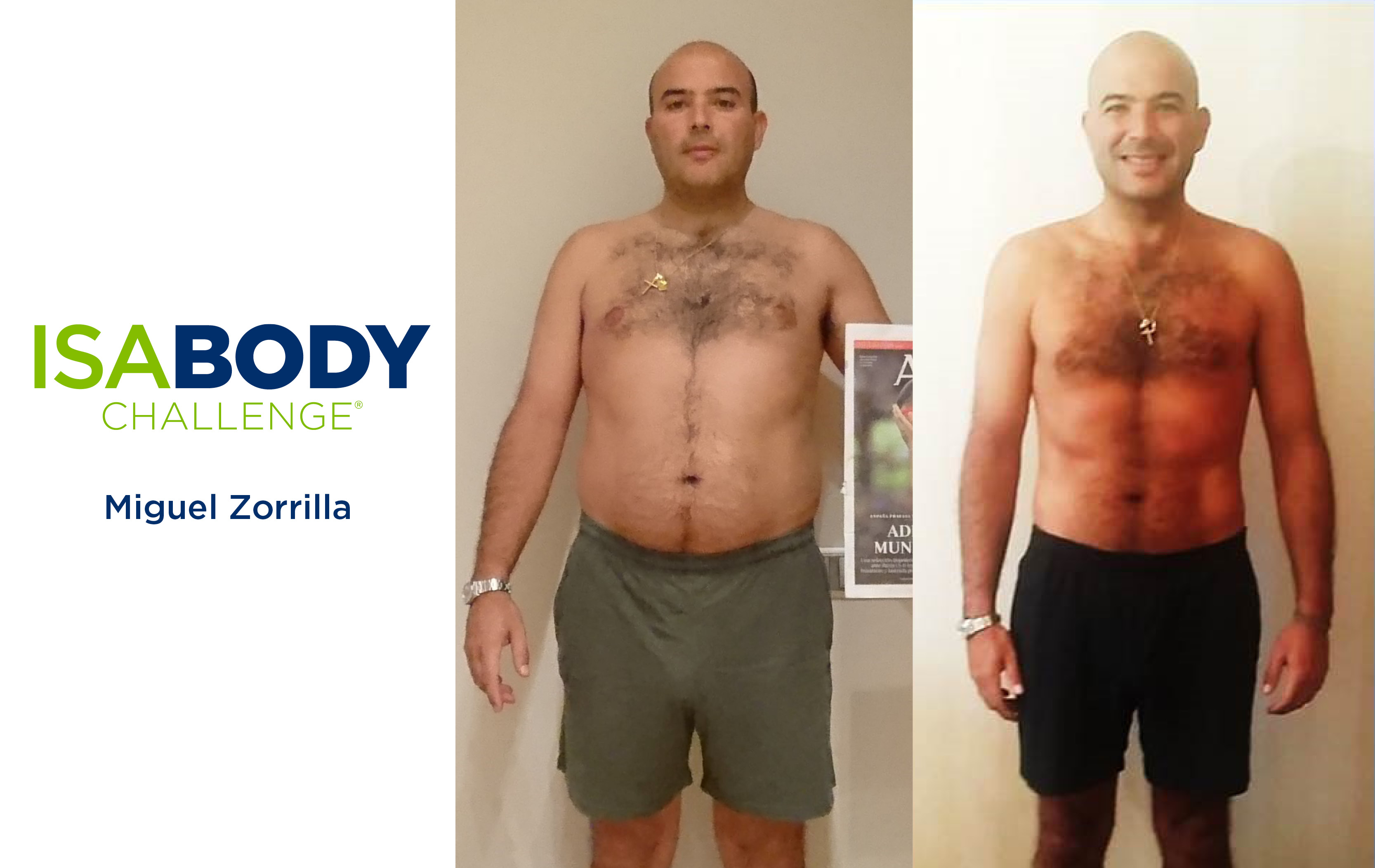 Total Weight Loss:  14.4 KG / 31.7 LBS*
Total Challenges Completed: 1
Solution Utilised: Energy & Performance
At 43 years old, Miguel had all but given up on obtaining his weight loss goals. It wasn't like he hadn't been trying. He'd been working out consistently for two years, and hadn't even shed 1 kg. Then he discovered Isagenix.
"After 15 years of (my weight) going up and down like a roller coaster, I finally tried Isagenix. Now, 16 weeks later, I can say that I feel like I'm 30 years old." This is likely because Miguel lost 15 kg during the IsaBody Challenge and was awarded Honourable Mention for his hard work.
Miguel finally has the defined body he always wanted. His dedication and discipline paid off mentally as well. "Isagenix taught me the importance of good nutrition in order to have a good physique."
Because of the substantial weight loss, his friends now call him 'half-man,' which he considers a huge compliment. How did he do it? "I started with the Wight Loss Basic Pack and then I focused on weekly training with the performance system. I love my performance system because it makes me sleep so much better!" He's even feeling better after exercising. "I stopped feeling the pain I used to have after my workouts."
Miguel isn't alone on his life-changing adventure. His wife now uses Isagenix products and together the couple has found a new way to live. "We're both much happier now that we're improving our lifestyle and it's even helping us instill healthy values in our daughter's life."
This isn't the last we'll see of Miguel. He plans to re-enter the IsaBody Challenge as a way to demonstrate that with the right nutrition and motivation, you can change not just your physical self, but your entire way of living.
*Weight loss should not be considered typical. A two-phase 2016 study published by researchers at Skidmore College showed an average weight loss of 24 pounds after 12 weeks. The study evaluated the use of Isagenix products in men and women for weight loss followed by weight maintenance. As part of the weight loss phase, the participants took part in a calorie-controlled regimen of Shake Days and one Cleanse Day per week. During the weight maintenance phase, the subjects who continued the calorie-controlled program using Isagenix products better maintained their weight loss in comparison to those who transitioned to a traditional diet after 52 weeks. For more information on the study, see IsagenixHealth.net.