Mondays on Zoom- 90-Day Action Plan Coaching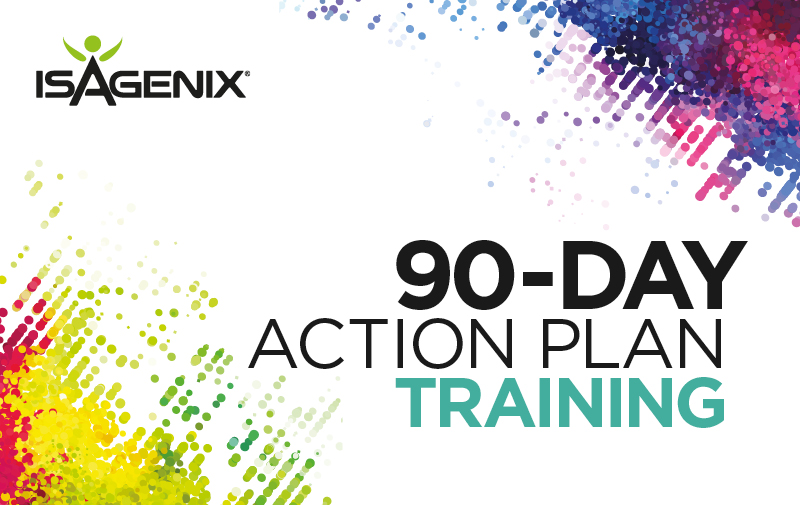 The 90-Day Action Plan is your business-building strategy for setting measurable goals and reaching them within a set period. It's specifically designed to provide you with solid tracks to run on that will carry you through to success. Use it to build your knowledge, share your goals and celebrate your progress with your team, friends and family. We have some excellent trainers lined up to guide you through the 90-Day Action Plan during our Monday evening Zoom calls.
We are pleased to present the next round of trainers that will coach you on your journey through our 90-Day Action Plan.
9 April- Kathy Coover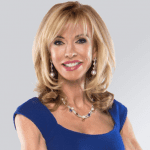 Kicking us off is Isagenix Owner and Executive Vice President, Kathy Coover. With over 20 years' experience in management and business development and 15 years in the anti-ageing industry, she brings a passion for helping others grow their businesses with Isagenix. Kathy is a nationally recognized and respected leader who has translated her personal successes into training and support systems that have helped create physical and financial freedom for countless Isagenix Associates.
Topic: Getting Started. Kathy Coover, creator of the 90-Day Action Plan, will discuss how the plan is one of the most powerful and innovative business-building tools ever developed at Isagenix and why many people around the globe have the 90-Day AP to thank for helping them achieve great business success.
16 April- Jenni Harris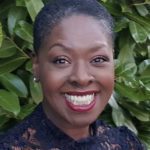 Jenni Harris is a retired police sergeant with a career in the force that has spanned over 26 years. She has always had an interest in health and fitness and at the age of 40 achieved a Gold medal at the British Open Kickboxing championships. After retirement when she found Network Marketing and later Isagenix, she discovered that her main passion was to help her customers achieve their ultimate lifestyle goals.
Topic: Define your 'why' & create your contact list One of the first steps of the 90-Day AP is to get crystal clear on 'WHY' you're building this business.  From there, you can create your vision for what you want to accomplish and how to set your goals. After this, it's time to look at your contact list and get your business off of the ground. Learn how you best develop a list of friends, business contacts and others who may be interested in the life-changing solutions Isagenix offer.
23 April- Mark Colbourne MBE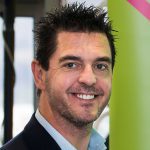 Mark Colbourne fell in love with Network Marketing in 2011, because he could help solve people's lifestyle problems whilst earning money. He joined Isagenix in January 2017 to not only enjoy great health with great products but also to extend his career as a trainer and mentor to those people who really want a better way of life. Mark is working towards building his team into an empire that will allow him to travel to all the countries that Isagenix delivers into, so he can create a legacy and inspire others to do the same.
Topic: Connecting Every person you meet presents an opportunity for you to share an Isagenix Solution that could make a difference to his or her life. If you build good social connections, the opportunity to share Isagenix will happen naturally. The goal is to build friendships where you are genuinely interested in people's lives and finding out how to help them.me.
 1-Star Golden Circle, Crystal Executive, UK Founders Club
7 May- Vicky Spellacy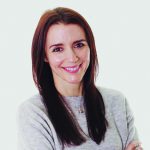 After graduating with a law degree, Vicky worked for over 21 years as a civil servant. Her job often left her feeling burnt out, stressed and irritable; forever craving the weekend or the next holiday to spend quality time with her family and friends. In January 2017, Vicky decided to pursue a career in the wider health sector. It was then that her Isagenix journey began. Vicky fell in love with the amazing products, the positive culture and supportive business model. With no previous experience, Vicky has established an international Isagenix business, led a team of six to win the IsaRally trip to Iceland, participated in the leadership pools and become one of the company's UK Founders.
Topic: Launch Parties & Presenting Isagenix As you build a passion for the products, you'll want to share them with the people that you know. There are different ways to present not only, the products but also the Isagenix opportunity. Launch parties can be a great way of connecting with your potential customers. Even if the initial introduction has been made, this is your chance to present just how great the product is from your very own home.
Date: Every Monday
Time: 8 pm BST
How to access: Simply create a free Zoom account, then follow this link. International numbers can be found here. You can also dial in using the following phone numbers: +1 646 558 8656
 (US Toll) or +1 408 638 0968
 (US Toll).
Please note: these Zoom details will be the same for each weekly 90-Day Action Plan Zoom call. You can download and import the following iCalendar files to your calendar system by clicking here. Also please note that the time is 8 pm GMT.
Isagenix Millionaires are defined as Isagenix Associates who have cumulatively earned US$1 million or more with Isagenix. Earning levels for this Isagenix Independent Associate substantially exceed the average results achieved by all Associates during the same time periods and should not be construed as typical or average. Income level achievements depend on many factors, including the individual Associate's business and networking skills, personal ambition, time commitment, work habits and other abilities. For average earnings, please see the Isagenix Independent Associate Earnings Statement found at IsagenixEarnings.com.