The IsaBody Challenge® continues to attract incredible people looking to not only transform their bodies, but to change their lives.
This Challenge is one of the many reasons we're honored to be a part of Isagenix. Now it's time to do one of our favourite things — announce the latest Honourable Mention winners. Each person will receive £500/€550 as well as a ticket to a local event.
Here is a brief look at our 4 Honourable Mention recipients!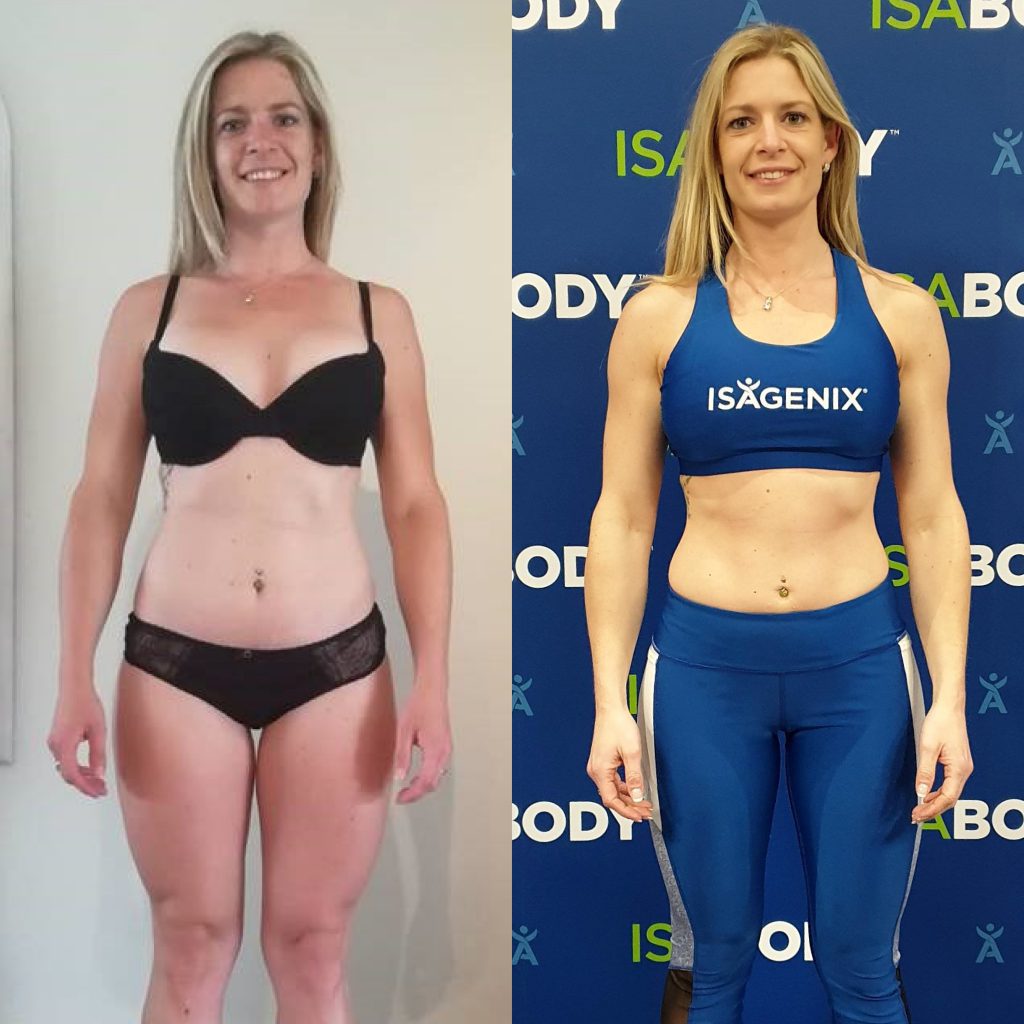 Steffie Vandenbogaerde
Age: 29
Height: 1.60m / 5'2''
Location: Belgium
Weight gain: + 3.1 kg/ +6.8 lbs *
Number of Challenges: 1
Solutions Utilised: Energy & Performance
When her long-time coach suggested she try Isagenix, Steffie didn't hesitate. She traded in her strict existing routine for the Isagenix Energy & Performance system. She says, "I have lost 3% (body) fat. I have never achieved these results by following strict diet plans, doing morning cardio every morning and going to the gym 6 out of 7 days."
She now has more drive when she trains and finds that achieving her goals has had a very positive effect on her job too.
Friends introduced her to the business side of Isagenix as well, and now she shares her optimism and life transformation with friends and family because, "the best feeling in the world is the feeling that you are meaningful to someone else. And I NEVER want to get rid of this feeling."
Alexander Crowe
Age: 24
Height: 1.77m / 5'8''
Location: UK
Weight loss: – 5.7 kg/ – 12.5 lbs*
Number of Challenges: 1
Solutions Used: Energy & Performance
Alexander was skeptical about meal replacement options. But after a year of listening to his mum suggest it, he gave it a go and never looked back. He says, "Isagenix proved me wrong. Within the first week of using the products, I found that my sleep improved and my energy increased massively. I was able to do more."
Two weeks into the Challenge, Alexander reported seeing changes. "Not only had I lost weight, but my abs became more defined which showed it was just visceral fat loss that was occurring not muscle loss. In the gym my lifts were still the same, if not stronger."
Alexander admits, "I really cannot believe what this product did for me and the whole Challenge really emphasized how effective and fantastic this product is!"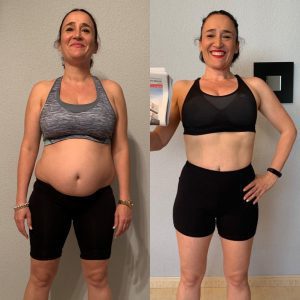 Rebeca Torres Pinedo
Age: 42
Height: 1.60m / 5'2''
Location: Spain
Weight loss: – 6.2kg / -13.6 lbs*
Number of Challenges: 1
Solutions Used: Weight Management
A Spanish and Flamenco dancer since she was 5 years old, Rebeca had always been in good shape. But after her pregnancy, she struggled with getting back to her pre-baby weight. When she broke her leg and had to be on bed rest for 7 months, she gained even more weight and was truly uncomfortable with herself. She says, "I became obsessed with the fat around my abdomen and it didn't matter how many diets I went on, it was still there."
Rebeca first heard about Isagenix after bumping into an old dance friend, but she wasn't ready to give it a go. When she saw the same friend two months later, she immediately changed her mind. "She was so energetic! After a few sleepless nights, I decided to give Isagenix a try."
Rebeca started sleeping better and reported being less irritated after a week of using Isagenix. "I signed up for the IsaBody Challenge to motivate myself, set a goal to be comfortable with myself."
Her confidence was back! "Right now I feel I can take the world on, as a mother and as a dancer."
Amanda Robinson
Age: 52
Height: 1.72m / 5'6"
Location: UK
Weight loss:  – 6kg / – 13.2 lbs*
Number of Challenges: 1
Solutions Used: Weight Management
Amanda is a 52-year-old mother who thought she had tried everything to lose weight. When people at her gym started the IsaBody Challenge, she wasn't sure she could do it. But after two friends her age had serious health scares, Amanda knew it was time to give it a try.
At first the thought of meal replacements troubled her, but after her pack arrived she had a change of heart. Throughout her Challenge, she "fell of the wagon" occasionally, but got back on it quickly and was accepting of herself. "Nobody is perfect. Life happens. But I don't beat myself up any more."
"My skin looks better. I sleep well. People ask me how I lost weight and compliment me. Even strangers tell me that I look 'well'. My family, including my boys, tell me that I've finally achieved a healthy body shape. I glow." Amanda is very proud of her achievements and loves seeing the results of the Isagenix products.
Excited to meet our Round 1, 2019 Finalists? Stay tuned, because we are going to announce them LIVE on stage, at our IsaU event. Make sure you join us for the big reveal!
* Weight loss should not be considered typical. A two-phase 2016 study published by researchers at Skidmore College showed an average weight loss of 24 pounds after 12 weeks. The study evaluated the use of Isagenix products in men and women for weight loss followed by weight maintenance. As part of the weight loss phase, the participants took part in a calorie-controlled regimen of Shake Days and one Cleanse Day per week. During the weight maintenance phase, the subjects who continued the calorie-controlled program using Isagenix products better maintained their weight loss in comparison to those who transitioned to a traditional diet after 52 weeks. For more information on the study, see IsagenixHealth.net.