Meet your 2019 Round 1 Europe IsaBody Challenge Finalists!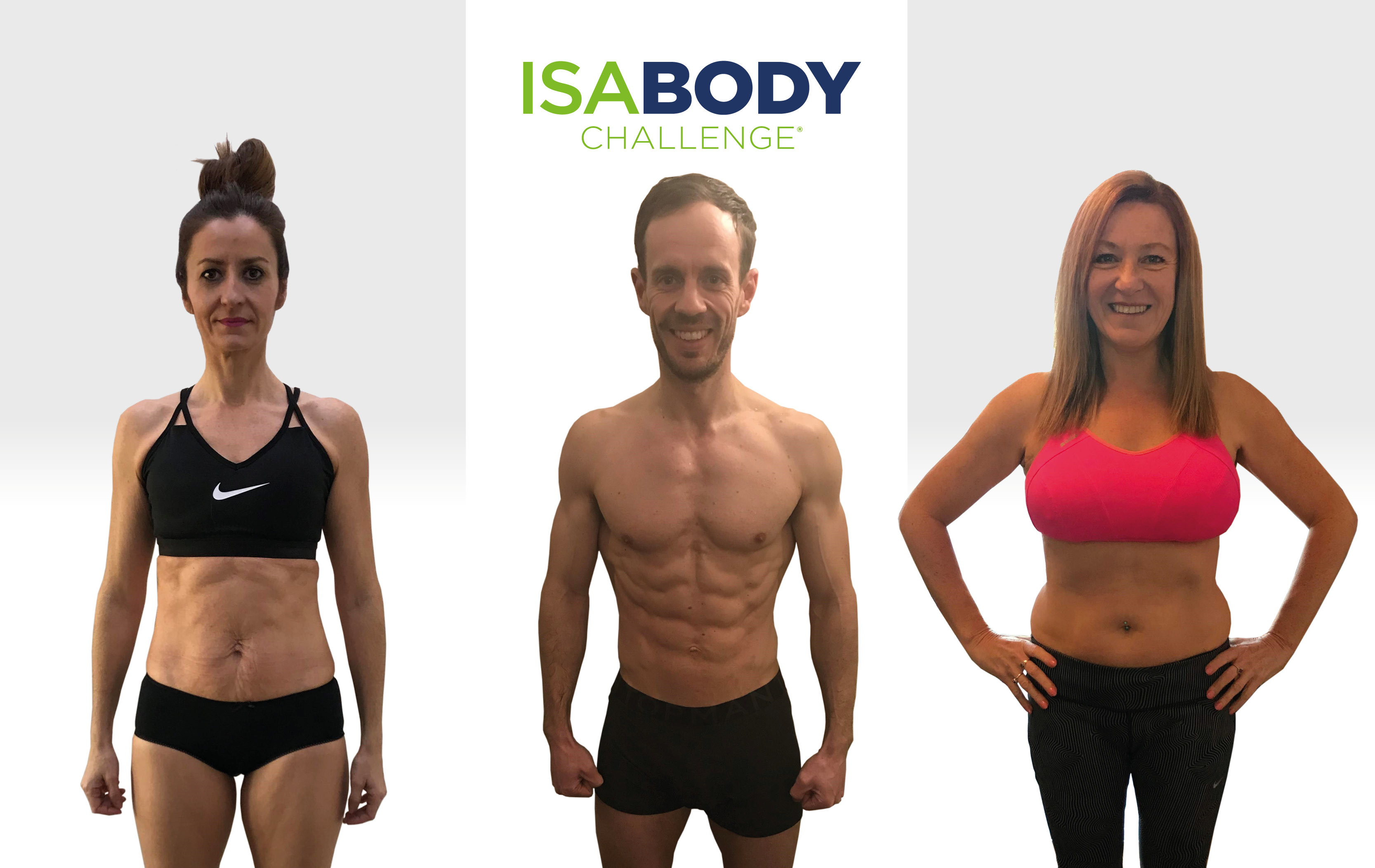 At Isagenix, we LOVE the IsaBody Challenge® because it allows us the privilege of watching participants transform their bodies and their lives through a 16-week journey. That's truly amazing!
Now, it's time to do one of the things we love most — announce our latest finalists. Everyone who participated in this Challenge had an incredible transformation, so as always, choosing our finalists was a challenge in and of itself.
After much deliberation, our Europe IsaBody™ Finalists have been chosen. Each will receive £1,000/€1,100, a personal photoshoot and the chance to compete for the Grand Prize award.
Erika Ampuero Gomez
Age: 42
Height: 1.69m / 5'5''
Location: Spain
Weight loss: 20.5 lbs / 9.3 kg*
Number of Challenges: 1
Solutions Used:  Weight Management
Erika, a 42-year-old mum of two kids, found out about Isagenix in 2018, and it has changed her life. Up until she married, she did ballet and classic Spanish dance at a professional level. Having kids changed her body and lifestyle. Committing to a lifestyle change and healthy eating habits did not come easily, so she yo-yoed with different diets and struggled to keep weight off.
She was introduced to Isagenix by her friend Gema, who lead a healthy lifestyle and was quite sporty. "It didn't take me long to make up my mind and join in. I would have never imagined I'd become who I am in just 16 weeks."
Erika explains, "Not only have I noticed the physical changes, but I'm also in a better mood, feeling younger, more positive, and like I can achieve anything. I've started doing sports again and I'm in the best shape of my life."
Her biggest joy is that her family has taken a very positive turn because she feels better and is motivated to keep up this new lifestyle.

Danny Malcolm
Age: 34
Height: 1.75m/ 5'7''
Location: UK
Weight loss:  13 lbs / 5.9 kgs*
Number of Challenges: 1
Solutions Used:  Energy and Performance
For his IsaBody Challenge, Danny's goal was to transform his health, body, and life. "I believe that no matter what challenges we are facing in life, we have two choices. Overcome them or let them consume us." With this in mind, he embarked on this life-changing journey.
He took advantage of the simplicity of the Isagenix program, enjoying the limited number of meals he had to cook, but still got all the nutrients his body needed.  "It meant that my energy was higher, I was more alert, and I could give more to my weight training and recover faster." He incorporated Cleanse Days** to his routine which "has made leaning down so much easier and less stressful."
Conquering this challenge has made him feel more confident and has helped him work towards his goals. "I want to do a lot of things to my full potential in life; personal growth, business, and love. Taking good care of my body is now making all of that easier to do."
Julie Cartwright
Age: 53
Height: 1.68m/ 5'5''
Location: UK
Weight loss:  15.25lbs / 6.92 kgs*
Number of Challenges: 1
Solutions Used: Weight Management
Julie was lacking energy, motivation, inspiration, had a short fuse with loved ones, and couldn't really focus.  When her daughter suggested she try Isagenix, she was skeptical, but then realised that Isagenix is more than products, it's a "community and people within the company, to shine a bright light in the right direction."
Not only did she regain her energy, but she also lost a significant amount of weight and made important changes in her life. "I am now saying yes to things I wouldn't usually say yes to. I have traveled to London on the train, I am going to Spain for 3 weeks soon, I am lifting weights and all without a second thought."
In her words, "I have a clear vision of how I want the rest of my life to look. I know I can achieve anything I am putting my mind to. I am no longer scared. I can smile again."
Inspired by these incredible IsaBody stories? Read more here, and join the IsaBody Challenge today to experience success for yourself!
* Weight loss should not be considered typical. A two-phase 2016 study published by researchers at Skidmore College showed an average weight loss of 24 pounds after 12 weeks. The study evaluated the use of Isagenix products in men and women for weight loss followed by weight maintenance. As part of the weight loss phase, the participants took part in a calorie-controlled regimen of Shake Days and one Cleanse Day per week. During the weight maintenance phase, the subjects who continued the calorie-controlled program using Isagenix products better maintained their weight loss in comparison to those who transitioned to a traditional diet after 52 weeks. For more information on the study, see IsagenixHealth.net.
** A Cleanse Day is a nutritionally supported fast that nourishes and energises your body's own detoxification systems. For further Cleanse Day information, visit Isagenix.com.