Meet our Team Isagenix athletes!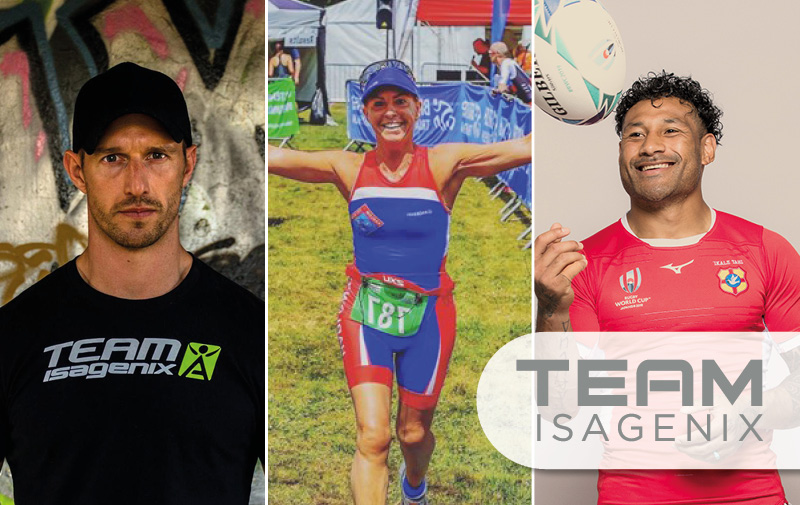 Team Isagenix was first launched in the US, then it made it to Australia and New Zealand and now it's arrived in Europe! So, what is Team Isagenix and how can you be a part of it?
It's a community of world-class athletes who have chosen to align themselves with Isagenix. By partnering with us and using our world class products to fuel their performance, they can use Team Isagenix to leverage their athletic careers and build a successful Isagenix business. Team Isagenix brings together athletic performance, health, and business growth.
Want to be a part of it? Over the next couple of months, you'll be able apply to be part of Team Isagenix. In the coming months we'll be releasing the qualifying criteria and open up the application process.
To celebrate the launch of this incredible programme in Europe, we wanted to introduce you to our hand selected Team Isagenix Europe members who are taking their performance and businesses to the next level with Isagenix…
Peterborough FC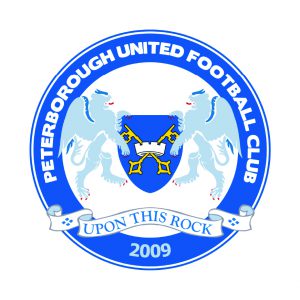 Peterborough United Football Club & Foundation are a UK professional football team who play in Sky Bet League One. All teams within the Peterborough Foundation, including the Men's and Women's First Team, the U23 Academy, the Scholarship Programme, and the Degree Programme, are powered by nutrition from Isagenix whilst training and competing. This includes the performance products AMPED Nitro, AMPED Hydrate, and AMPED Post-Workout, as well as IsaLean Shakes and IsaLean Bars to pack in nutrition between training.

Michael Bockaert
Michael is a certified Level A Personal Trainer, has owned his own gym since 2002 and he coaches around 40 athletes each year to compete in male bodybuilding and female bikini fitness competitions. As if that wasn't impressive enough, he's also a judge for the bodybuilding federations WBBF, PCA and WBPF. He relies on Isagenix because it means he can give his clients a full range of products from one company that cater to both their nutritional and performance needs to be competition ready.
Sonatane Takulua
Sonatane is a professional rugby player for the Newcastle Falcons, and was also part of the Tonga team for the 2015 World Cup. After trying Isagenix, there was no turning back and he's now been using Isagenix for 3 years. After starting to use the Energy and Performance pack, he began to drop body fat, his energy and performance improved immensely and his recovery time improved. It's now in his rugby bag wherever he goes!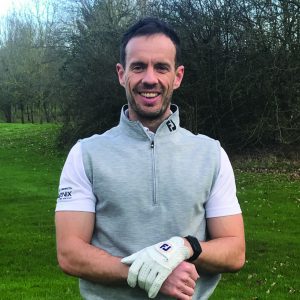 Danny Malcolm
Danny has been a PGA (Professional Golfers' Association) professional for 15 years and is also a TPI Golf Fitness Level 2 Instructor. When he was a busy golf professional, he was struggling to keep on top of his nutrition with so much time dedicated to meal prep, but Isagenix solved that frustration for him and he's now been using the products for 6 years! Having had a huge physical transformation with the products, he went on to qualify to be a fully certified Personal Trainer, which is now his focus.
Si Bennett
Si has been in the fitness industry for 14 years, and during that time he's been the owner of a Triathlon Training Fitness Centre in Sydney, coached a number of clients and athletes towards their first or personal best triathlons, and more recently opened a CrossFit Box with his fiancé in Victoria. As a fitness coach, being partnered with an elite nutritional company means he can guarantee results to his clients because they can combine great nutrition with quality training.

Gail Nicholls
After taking up Triathlons at the age of 50, Gail discovered her love for the sport and in 2018 she qualified to represent Team GB in the Age-Group Team as an Aquathlete! She started to use Isagenix in the run up to the Championships, and within weeks of using the Energy and Performance Pack, she started to feel energised, powerful and lean. She ended up finishing top ten in the European and World Championships!
Zak Guild
Zak has an array of accolades to his name. He was previously an established Rugby player but then after receiving injuries, he had to retire and turned his attention to body building and started competing in 2014. He's since earned a number of titles, and he even represented Australia on the international stage, including competing at the Arnold Classic, one of the biggest body building competitions in the world. Isagenix allows him to continue competing, whilst maintaining a balanced lifestyle.