Meet Your IsaRally Vegas Winners!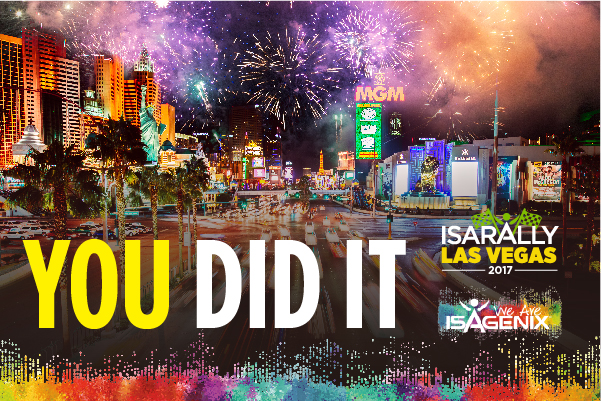 It's the moment you've all been waiting for! It's time to find out who will be jetting off to Las Vegas in August to join us at the global Celebration event!
We revealed the names on a Facebook Live video last night but in case you missed it, we are thrilled to announce the UK's first IsaRally winners. These 25 individuals worked incredibly hard to earn their prize and should be so proud of what they have achieved. We hope you are as excited as we are for the trip we have in store! Please join us in congratulating…
Heather Atkinson
Emma & Cam Poli
Michelle Johnson
Trisha & John Kavanagh
Sharon Devlin
Lara & Mark Hall-Bryce
Raven
Ian & Sue Smith
Amy McDermott
Jenni Harris
Darius J Ward
Orrin Jack Benford
Tyler Davidson-Joyner
Laila Olesen
Kate Littler
Helen Turner
Jodie Cartwright
Tracy Cartland
Harry Ainslie & Victoria Pointing
Stephanie McKittrick
Paige Lennon
Andy Gazzard
Carl Norman
To all our winners, you should have seen an email arrive in your inbox last night. There's some important information our Events team need from you as soon as possible in order to get your flights booked and confirmed. Any questions can also be sent to [email protected].
Did you miss out on the top spot? The next IsaRally is already underway, and it could be you who joins us in beautiful Iceland! This time it's a group challenge so get your team together and let's build, build, build! All the details you need can be found here.
Let the race begin!