Martial Arts Stuntman puts AMPED™ Nitro to the test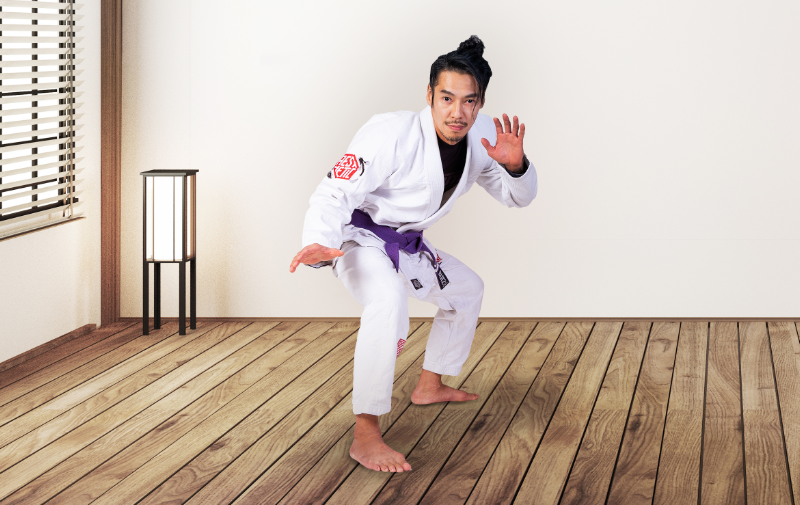 Pakken is a Purple Belt in Brazilian Jujitsu, he's also a stuntman and as if that wasn't enough, he's just had an insane IsaBody transformation gaining a huge amount of lean muscle. He's only looking to improve, so we thought he'd be a perfect choice to put AMPED Nitro to the test in his tough gym workouts and martial arts training, to see if it really is worth the hype. Here's what he found.
Do you feel any benefits from AMPED Nitro in your training?
Yes, it's definitely changed the results I've been getting. My experience has been phenomenal! I had a clear improvement in my strength. My bench press went up another 10kg, and my deadlifts went up by 25kg in such a short space of time. At the start I was 66kg – now I'm 70kg which I definitely believe is due to my increased muscle mass. I've still got room to grow – there's no maintenance, just improvement!
What's your favourite thing about AMPED Nitro?
I've got more confidence in my physique and the way I look because I'm able to put in a much higher intensity, so I can get better results! Plus, I can recover quicker, so I can get going the next day without the muscle burn!
Do you use AMPED Nitro for your Brazilian jujitsu training?
Yes! Brazilian jujitsu training is very intense – the sparring rounds last about 6 minutes, and we constantly swap partners to do about 4 or 5 rounds – so Nitro helps me recover a lot quicker between the rounds, and I feel like I have so much more energy.
Who do you recommend AMPED Nitro for?
Nitro can help someone at any level of exercise, and if they want to take their training to the next level, this is the product to do that. It's helped me have more energy in my high intensity training, and I'll definitely continue to take Nitro for the energy boost and recovery.
AMPED Nitro is now available in your Back Office and in the IsaLife App. Order yours now!
#PoweredByNitro