Marathon runner beats his 21 year old self with AMPED™ Nitro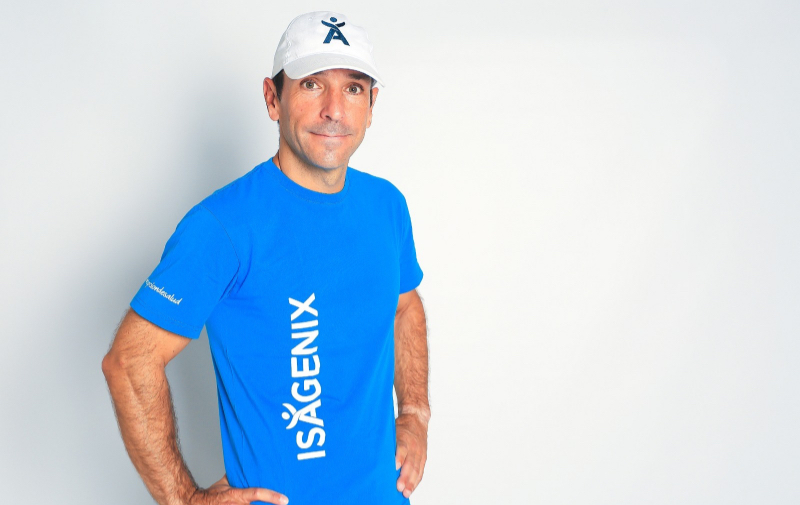 This year marks the 25th anniversary of Andoni's first ever marathon in San Sebastian, so he challenged himself to run the same course and achieve the same time as his first marathon when he was 21 years old. Despite not having run one for 15 years and after many years of sport inactivity, he didn't just meet the time, he took eight minutes off after training with AMPED™ Nitro at 46 years old! That's what you call impressive!
How did you train for your marathon?
I committed to a 16-week training plan – the same one I have always used – and then then I got asked to join an AMPED Nitro trial whilst doing my training which was perfect timing. The truth is that Nitro is amazing! I noticed that my performance in training improved both in power and endurance, and my muscle recovery was much faster!
What was your result in the marathon with AMPED Nitro?
I ran my first marathon in 3hrs, 14mins, 47secs. For this marathon after 15 years without running one, I achieved a time of 3hrs, 06mins, 06secs. That's a whole eight minutes less that I did when I was 21, and I'm now 46! It was an absolute success and it was a very special day for me.
How did you achieve it?
It was a perfect combination of my solid training plan and being supported by the Isagenix system, which is the best sports nutrition I've ever had in life. It's allowed me to literally take my workouts to the next level! Now I'd like to run a marathon again every year. My advice; don't hesitate and train with AMPED Nitro – I love it!
Interested in trying AMPED™ Nitro? Competitive athletes can feel confident that AMPED Nitro is Informed Sport Certified, which means that it's been tested for quality and World Anti-Doping Agency banned substances. Find out more here.