Make Isagenix History As A Founder!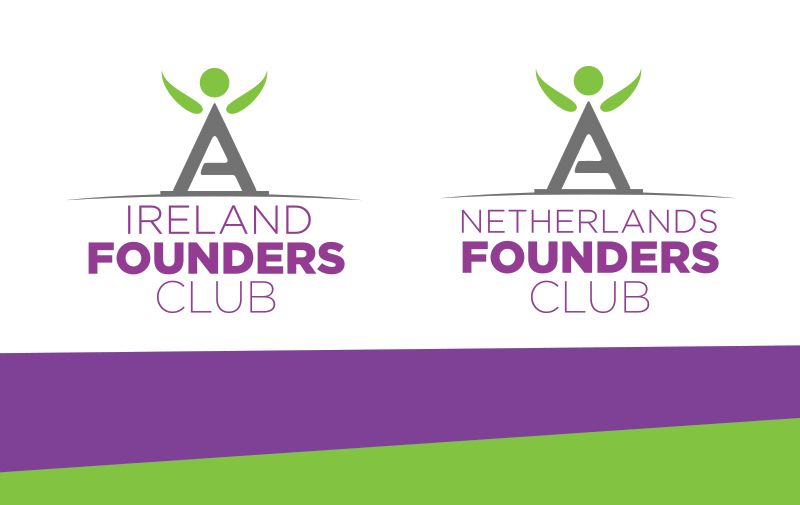 By now, you've ordered your first system, started building your team and are already feeling excited about what the future holds – and so you should! Our opening week in Ireland and the Netherlands was amazing and to celebrate the success of our first stars, we're launching the Ireland Founders Club and the Netherlands Founders Club!
So, are you ready to take on the challenge and be among the first to be recognised for outstanding achievement in Isagenix?
This amazing incentive will recognise Associates from Ireland and the Netherlands who have hit the ground running by getting to work building and leading a team. To be recognised for your excellence in leadership in these opening weeks of the new country launches, you need to qualify as a Crystal Executive in Ireland or the Netherlands by 6 May 2018.

Perks of being a Founders Club member
Achieve the rank of Crystal Executive and you can look forward to the following…
The exclusive title of Founder in Ireland/Founder in the Netherlands
Recognition on Social Media and IsaFYI.com
Recognition photo on the Founders' Club wall in the Isagenix Europe headquarters for six months from the date of becoming a 'Founder'
Founders Club Pin and Trophy*
Recognition onstage at an upcoming Core 4 Event
Two FREE tickets to the next IsaU after achieving the 'Founder' title
When can you get started?
You already have! All you need to do is commit to your business, make use of the tools provided and share Isagenix with others. Remember, becoming a product of the product is key. Experience your own product results and share with integrity! We can't wait to celebrate your success as part of the Ireland Founders Club or the Netherlands Founders Club.
It's no too late to be a UK Founder!
The UK Founder's Club members have already seen several of the perks of being a Founder. During IsaU in London they had allocated VIP seating as well as the opportunity of a meet and greet with Isagenix Owners, Jim and Kathy Coover. It is not too late to be a part of the UK Fonder's Club! All you have you do is build your business and hit Crystal Executive by 26 December 2017.
*One trophy and pin per business