We have previously revealed three of the Keynote Speakers that will be joining our Co-Founders Jim and Kathy Coover at IsaU London, Shannon Fisher, Adam Nesbitt and Bianca Bathurst.
Now we are pleased to present the whole line up of excellent Keynote Speakers and Trainers that will make sure this weekend's IsaU London is truly unforgettable!
MEET OUR KEYNOTE SPEAKERS & TRAINERS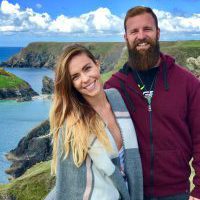 Adam Nesbitt & Bianca Bathurst
5-Star Golden Circle, 4-Star Crystal Executive

Adam is a helicopter pilot who worked as a landmark introduction leader before he found Isagenix. He is a keen traveller and surfer who loves nature and has a zest for adventure. One of his biggest passions is helping others reach their full potential and to discover their inner leader. Bianca has lost 44 lbs, and kept it off for the last two years, with the help of Isagenix. After studying six years at university, she became a criminal solicitor. She loves empowering women and showing how they, through Network Marketing can become a tribe of lady bosses.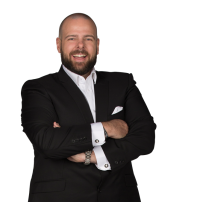 Brett Davis
Isagenix Millionaire*, 12-Star Platinum, 13-Star Crystal Executive

Brett and his wife Samantha began their Isagenix journey back in 2013 and had a burning desire to change their lives. They built their Isagenix business fast and went on to becoming Isagenix Millionaires* in under 2 years. As busy parents of five children they know what it takes to build an Isagenix business in the pockets of their life. Brett and Samantha are passionate about helping others experience the same success they've had.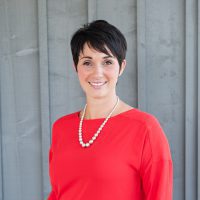 Shannon Fisher
Isagenix Millionaire*, 8-Star Platinum, 3-Star Crystal Executive

At 26, Shannon was searching for a way to prepare financially for her dream of starting a family with her husband. As a massage therapist, she worked varying hours and was exhausted all the time. When a client introduced her to Isagenix, she jumped at the opportunity to nourish her body, boost her health and feel well again. The results Shannon experienced were unbelievable and she and her husband Chris launched their business immediately. Since committing to Isagenix, this Isagenix Millionaire's* life has completely transformed. Shannon has three beautiful children and is able to be present in their lives every day. She has optimal health, freedom of choice and the opportunity to contribute to the world in an impactful, positive way.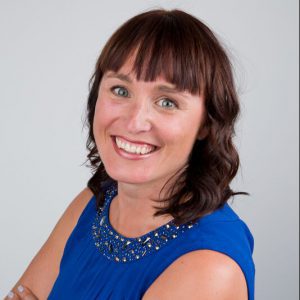 Michelle Johnson
3-Star Golden Circle, Crystal Executive

Michelle Johnson is a full time mum to two boys and has a global international business. A former specialist physiotherapist with four years experience in the network marketing industry, Michelle found Isagenix about 10 months ago. She  was blown away with the product range and it's no compromise approach and was excited to find a compensation plan like no other and one that wants to pay their Associates  and create true duplication. Michelle is passionate about helping others achieve their goals and feels that, through Isagenix she has found the right vehicle to do so.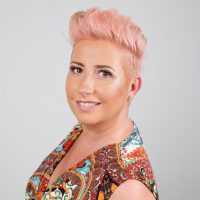 Emma Poli
4-Star Golden Circle, 2-Star Crystal Executive

Emma has a background in Retail MGT. After years of being owned by her job, feeling underpaid and missing out on her daughters upbringing, she finally left. In 2013 she started her career in Network Marketing. In 2016 she reached the pinnacle position in the company but felt stuck and saw no future, despite being one of their top enrolers. Emma decided to leave as it didn't give her the freedom that she was looking for. In 2017, she sacrificed her income for five months to start building her team with Isagenix in the UK. During the pre-enrolment phase Emma enrolled 97 people. Not even a year in, and Emma has with the help of Isagenix been able to retire her husband.Building this business is her passion, she has big goals, great ambition and an unshakable work ethic.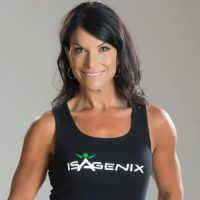 Erin Postle
Isagenix Millionaire*, 7-Star Golden Circle, 6-Star Crystal Executive

Erin Postle is a Former School Counselor, Master Coach & Mom of two. She joined Isagenix four years ago for the products and has never looked back. Erin has been able to fulfill her dreams with the Isagenix opportunity. She loves assisting others to do the same, while living a life of freedom with her family. She's a three time IsaDerby Winner and became an Isabody finalist by transforming her physique. Erin was recognized as the #3 Top Producer and #3 Top Business Builder for 2012. She is super passionate about showing others what is possible.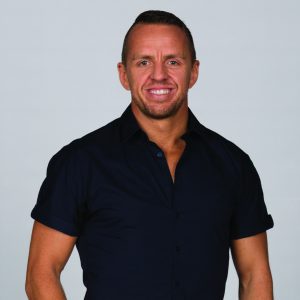 Scott Wood
Isagenix Millionaire*, 9-Star Platinum, 10-Star Crystal Executive

Scott has been passionate about Health & Fitness for three decades, he started competitive surfing at the age of 15. At age 19 he was in a life threatening car accident where he suffered a broken neck and back, and was told by Doctors that he may never run our do anything physical again. This life changing event started him on a path of personal development and growth. At age 24 he ran his own manufacturing company with environmentally friendly cleaning products before he started a career in Financial Planning in 2001. Scott ran an office for a very successful Investment firm up until September 2013 when he quit the Finance Industry to focus 100% on his passion for Health, Fitness & Nutrition with Isagenix. He has helped coach thousands of people over the past five years to better health through Nutritional Cleansing including many successful athletes. Scott is also a competitive Crossfit Athlete and is always striving to better himself with regards to strength & fitness.
MEET OUR CORPORATE TRAINERS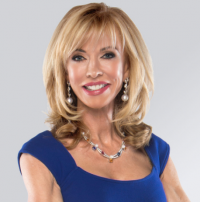 Kathy Coover
Owner and Executive Vice President

In 1990, Kathy Coover left her career as a dental hygienist in search of a way to spend more time with her family and contribute to others on a greater scale. Kathy went on to become a top earner in three separate network marketing companies, generating millions in income and helping tens of thousands of entrepreneurs achieve success.
Remaining focused on her aspirations to positively impact the lives of others, Kathy joined her husband, Jim, and together, they started Isagenix. They set out to build a network marketing company that would be different than all the rest, founded on integrity, passion, and collaboration.
Kathy is a nationally recognized and respected leader responsible for the most dynamic training system in the industry. Kathy has translated her personal successes into training and support systems that have helped countless Isagenix Associates.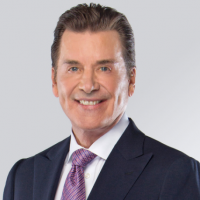 Jim Coover
Owner and Chief Executive Officer

With more than 35 years of experience, Jim Coover is widely considered a pioneer in the weight loss and nutrition industry. He successfully led numerous network marketing companies throughout his career, serving more than 7 million customers and exceeding $1 billion in sales. In 2001, Jim and his wife, expert network marketer Kathy, left retirement to link arms with John W. Anderson to co-found Isagenix in pursuit of a vision to impact world health and free people from physical and financial pain. At Isagenix, Jim has been instrumental in creating the architecture of one of the most generous, simple, and effective compensation plans in the industry.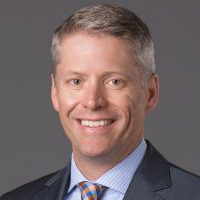 Travis Ogden
President and COO

Travis is a seasoned executive with 13 years in the network marketing industry. In his role as President and Chief Operating Officer, Travis is committed to helping Isagenix continue to positively impact world health and build upon the tremendous success the company has had.
Prior to Isagenix, Travis served as Chief Operating Officer and as Chief Financial Officer in his former company, where he spearheaded growth on a global level, ultimately aiding the organization in surpassing $1 billion in annual global sales. Travis has a bachelor's degree in accounting and a Master of Business Administration from the University of Utah. He is also a certified public accountant and is married with five children.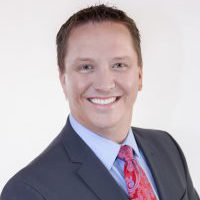 Chris Nish
Senior Director of International Sales

With over 15 years of corporate experience in the direct selling industry and over five years' experience at Isagenix, Chris brings a wealth of knowledge in leadership development, team building and training, and business analysis to our International Sales Team.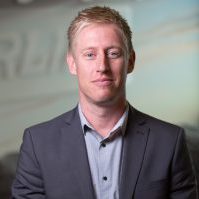 Kevin Denham
Sales Director Europe

Kevin brings experience from two key industries to Isagenix and has been in network marketing for over eight years. Prior to working with Isagenix, Kevin was a senior sales manager for Western Europe and a business development manager in the network marketing industry.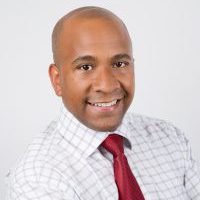 Sean Freckleton
Sales Manager UK & Ireland

Before joining Isagenix, Sean spent 10 years running his own company. In addition, Sean has worked for several network marketing companies and brings over ten years of experience helping independent business Associates in the network marketing industry. Sean is passionate about helping others build a legacy business with Isagenix.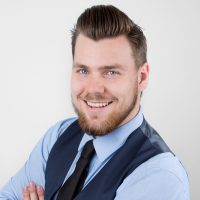 Joost Seijkens
Sales Coordinator

Joost joined Isagenix after several years in the hospitality industry. Starting out in Customer Care, his energy and drive quickly got him a position within the sales team. Joost enjoys the outdoors and staying active with hikes and water sports.
YOU WILL ALSO HEAR FROM
Heather Atkinson Isagenix Millionaire*, 9-Star Platinum, 1-Star Executive

Aaron Bailey Consultant

Orrin Benford 1-Star Golden Circle, Crystal Executive

Mark Bryce 1-Star Golden Circle, Crystal Executive

Jodie Cartwright 1-Star Golden Circle, Crystal Executive

Tyler Davidson-Joyner 2-Star Silver Circle, Director

Carly Hewitt 4-Star Golden Circle, Crystal Executive

Helen Koi 8-Star Platinum, 2-Star Executive
Carl Norman Crystal Executive

Ian Smith 3-Star Golden Circle, Crystal Executive
Ranks as of 20/10/2017.
*Isagenix Millionaires are defined as Isagenix Associates who have cumulatively earned US$1 million or more with Isagenix. Earning levels for this Isagenix Independent Associate substantially exceed the average results achieved by all Associates during the same time periods and should not be construed as typical or average. Income level achievements depend on many factors, including the individual Associate's business and networking skills, personal ambition, time commitment, work habits and other abilities. For average earnings, please see the Isagenix Independent Associate Earnings Statement found at IsagenixEarnings.com.