Learn how Gil achieved his transformation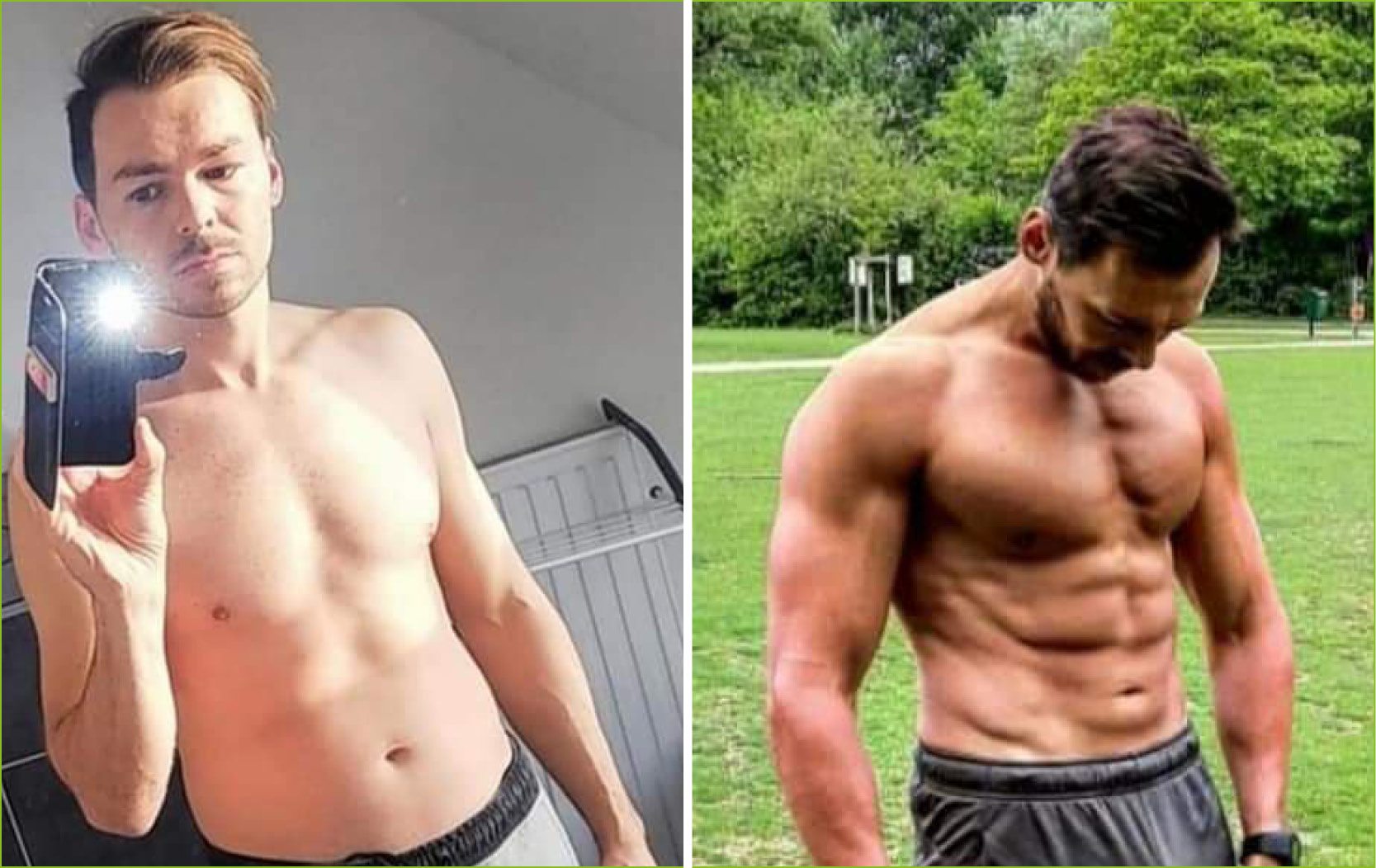 Even though Gil has been into fitness for a long time, he hadn't been able to get the results he was looking for, but now he's found nutrition that works for him, he's unstoppable! He's made a huge transformation with Isagenix and the IsaBody Challenge®, so if you're keen to find out how he did it, and see the meal plans that he followed, read on!
Why did you get started?
I wanted to get leaner and I saw that my friend Dominique had had a huge transformation so I got in touch, but when he told me it was using these products I wasn't interested at first – I thought I just wanted to rely on wholefoods. Instead of pushing it, he just hooked me up with a great trainer to help me get fitter, but then Michael the trainer also recommended Isagenix to me! He works with such great clients with great results, so I just trusted his judgement and went for it.
What results did you have with the products?
I've been using the products for one year so far, and at first I used the products to get leaner and lose weight*, then I adapted them to help me build muscle. I'm so happy because my stamina is much better, I feel great and I can adapt them depending on my goals!
It's the best thing that I've tried in my life. I'm in the best shape ever and I can easily maintain it too. My body transformation is great, but I'm just so happy I found these products because most people who are under 7% body fat don't get to have balance, but Isagenix allows me to keep my shape whilst being happy and nourished.
What's your meal plan when you're trying to shed weight?
Here's what I do if I'm trying to get leaner:
Breakfast: IsaLean™ Shake with 200g fruit
Snack: Rice cakes with 30g cashew nuts
Lunch:  IsaLean Shake with 30g oats
Snack: 250g Skyr yoghurt with 20g of mixed nuts
Dinner: 200g of lean protein with 75g quinoa or brown rice and vegetables
Before bed: 2 eggs or Skyr yoghurt
I will also do a Cleanse day once a week. Then two times a week I eat what I want, such as french fries, and every week I'll go out to eat in a restaurant. It's important to have that balance!
Tell us about your meal plan when you're building muscle
When I'm in the muscle building phase, this is my meal plan:
Breakfast: IsaLean Shake with a banana, 2 scoops of coconut oil and some peanut butter with 50g of puffed quinoa
Snack: Four rice cakes with 50g nuts
Lunch: 200g of lean meat, 100g of quinoa or brown rice, and vegetables
Snack: IsaLean™ Bar
Dinner: 200g of lean meat, 100g of quinoa or brown rice, and vegetables
Before bed: Nuts with eggs or cheese in evening.
For my workouts, I will always use AMPED™ Nitro and AMPED™ Hydrate.
You've now built an Isagenix business and become Executive 2 Star! How did you do it?
I started my business in September because a lot of people were asking about my results and wanted to know how I did it, so I recommended Isagenix and showed them what I did. It all started from there. I'm now working on coaching my team. Isagenix has given me a chance to develop as a person and I've grown so much! Having started it for the products, I never thought it would have helped me like this. I'm so thankful for the opportunity because it brings me an extra income** and I've got to know so many new people!
Are you interested in starting your own IsaBody Challenge? Sign up through the IsaLife App or click here to find out more!
*Weight loss should not be considered typical. A study showed an average weight loss of 24 pounds after 12 weeks. Participants took part in a calorie-controlled regimen of Shake Days and one Cleanse Day per week.
**The ability to earn income under the Isagenix Compensation Plan depends on many factors including an individual Associate's business, social, and sales skills; personal ambition and activity; availability of time and financial resources; and access to a large network of family, friends, and business contacts. Isagenix cannot and does not guarantee any particular level of earnings. Even Associates who dedicate a significant amount of time, effort, and personal funds may not achieve a meaningful level of success. For average earnings, refer to IsagenixEarnings.com.