Just over a week ago we announced our plan for continued market expansion in Europe. We will be launching in Belgium first, with an anticipated launch date of 23 April, and following that by launching in Spain, with an anticipated launch in June.
Ahead of the launch in each country we will be holding a series of Roadshow events. First up, between 20-23 March, is Belgium with events in Liège, Antwerp, Brussels and Ghent.
Our Roadshow is your first chance to experience Isagenix and find out more about the launch in Belgium. We will be sharing information on the company, as well as how the Isagenix products and business opportunity can help transform your lifestyle.
The presentations will be held in either French or Dutch depending on city. We will have English, French and Dutch speaking staff on-site at each event.
20 March- Liège. French. 
21 March- Antwerp. Dutch. 
22 March- Brussels. French and Dutch. 
23 March- Ghent. Dutch. 
We are thrilled to announce that our corporate team will be joined on the road by some special friends…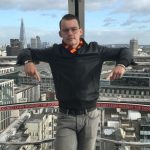 Tom Barendregt, Crystal Executive – Antwerp, Ghent 
19 year old Tom Barendregt is from Rotterdam in the Netherlands. His main passion in life is ice hockey, which he started playing at the age of 7. Tom advanced to the Netherlands national team at the age of 15, and later moved to the USA to play with the Colorado Thunderbirds and was drafted to the United States Hockey League. His hockey career took a hit when he was diagnosed with acute lymphoblastic leukemia. Now, one year later, and after a series of life saving treatments, Tom is working his way back into the ice-hockey world, and running a Isagenix business at the same time. Tom was introduced to Isagenix when he was very young but only started with the business when he was 19 years old. 90 days after he signed up, he managed to hit Crystal Executive and Dutch Founder, making him one of the youngest founders in the company. His goal is to make a comeback in the hockey world and at the same time build a big Isagenix business. Tom lives by the motto; the only way is UP!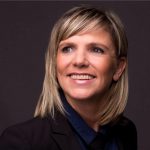 Esther Otte, 1-Star Silver Circle, Crystal Director – All cities
Esther Otte is a Globetrotter who left the Netherlands to work in Spain as an au pair at the age of 19. She then travelled the world as a guide. Esther kept travelling until one day, when she returned to her hometown of Velsen, she met her partner Tommy. She is now working almost full-time on the building of her Isagenix business, both locally and internationally. She considers herself a social entrepreneur and digital nomad because, as she says "if there is Wi-Fi you can always reach and support your customers and your team regardless of where you are". Esther's most recent personal achievement was speaking at a 'Health Happy Hour for the Empowered Female Leaders' event in Chiang Mai Thailand.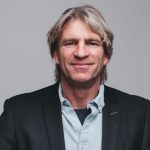 Tom Vooren, 1-Star Silver Circle, Crystal Director – Liège,  Antwerp, Ghent
Tom Vooren was born in Amsterdam and has been self-employed for over 25 years. He loves music, travelling, film, photography, sports, good food and anything fun he can do with his partner Esther. Tom has spent six active months with Isagenix so far, and after previous experiences with Network Marketing, he feels like this company is finally the right one for him. He feels that it is the ideal combination of sportsmanship, health and quality products, which allow him to build a large international network.
For Roadshow details and ticket information please go to eu.isagenixevents.com. Associate tickets are €5 and guests come FREE!