Join our Collagen & Coffee Club!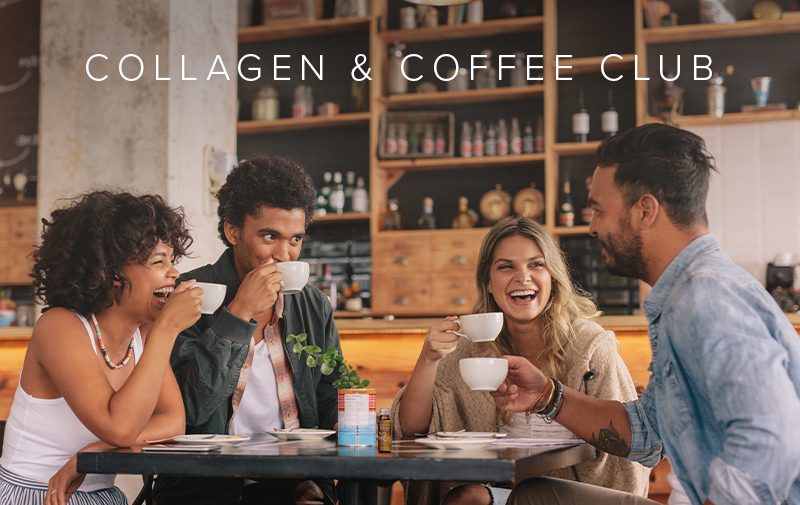 Are you unsure how to reach out to people who might love and benefit from our Collagen Elixir™?  We have a simple plan to get you started!
If you know of someone who you think might have an interest in the product, invite them for a Coffee & Collagen sampling get together (it could be at your nearest coffee shop, at your house, or anywhere you would go for a coffee with friends)
Use this template to advertise these small gathering on your socials or on your local noticeboard. The good thing about Facebook is you can ask people to like your post or message you if they are planning on coming along. We recommend you also post about your event in the new Isagenix Field Events UK & Ireland Facebook group.
Take some of your Collagen bottles with you for them to sample. Once they have a taste, they won't want to go back!
Be ready to show some results or answer some of their questions if required:
Are they ready to order yet?
And there's more: if you let us know when and where you are hosting this meet up, we may pop in with some free Collagen samples and tools! Just email [email protected] and let us know the date, time and location of your meeting*. We'll be in touch!
If you have any questions, need help or some tips, our Sales team are here for you! Feel free to reach out to Charlene Vaughan via Facebook Message and she will help you out.
*Valid for UK & Ireland between 1st and 30th of September.