It's Time To Get STARTed!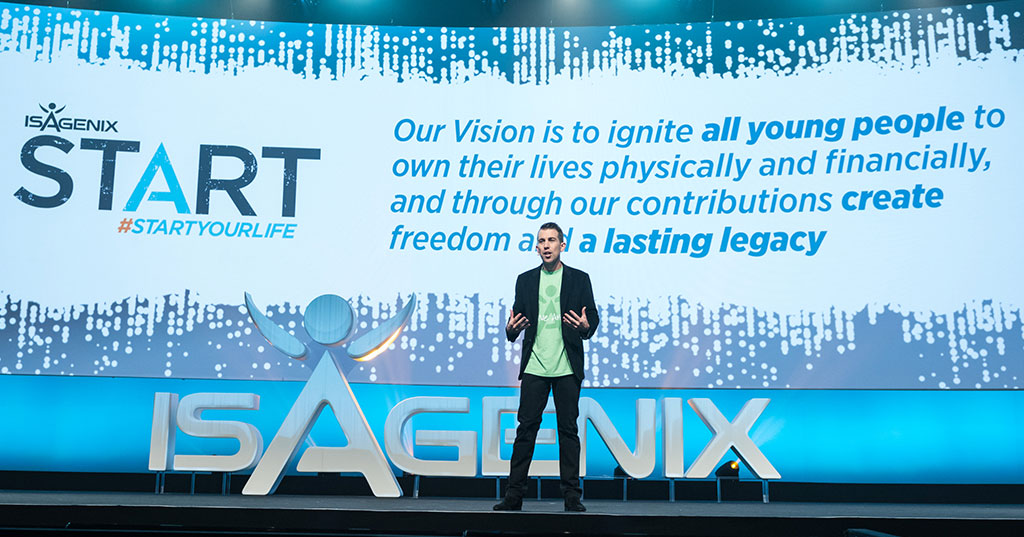 You might have heard about the Isagenix START programme as you begin your Isagenix journey. It's the programme that's changing lives across the world!
What is START?
START is a passionate, growing team of young people aged 18-35 who strive to lead extraordinary lives and help others do the same. They are innovators driven to live beyond the status quo. Want to know more? Watch this video.
What will START do for me?
Join the START community and learn how members help one another take ownership of their lives, their health, their dreams and their contributions. Our vision is to ignite all members of our START programme or community to own their lives physically and financially, and through our contributions, create freedom and a lasting legacy.
Around the globe, START members have employed strategies with the goal to transform their lives with the help of Isagenix products. Now feeling fit, healthy and inspired, their success is the result of personal dedication and high-quality products – and now they want to help others do the same. Contribution is the driver of the START movement and it's what unites us in its main purpose. START is positively impacting the world every single day and the journey is just beginning!
Why should I be a part of START?
If you were in the crowd at the UK Grand Opening, you would have seen the incredible energy, passion and fun of the young leaders who are paving the way for the future of Isagenix and helping to inspire others around the world as well as here in the UK. They are leading the charge in the network marketing industry as they share how Erik Coover's vision is changing lives. This demographic is the fastest growing group in Isagenix, and you could be part of it!
Where can I find out more about START?
Visit STARTYourLife.com to find out more on the vision, tools and training dedicated the young people of START, and you can also join the START Facebook group! This group is a forum of designed to help young people within Isagenix build relationships and pour greatness into one another's dreams and visions. This video too, will help you to understand what START is all about.