Isagenix for Pregnant and Breastfeeding Women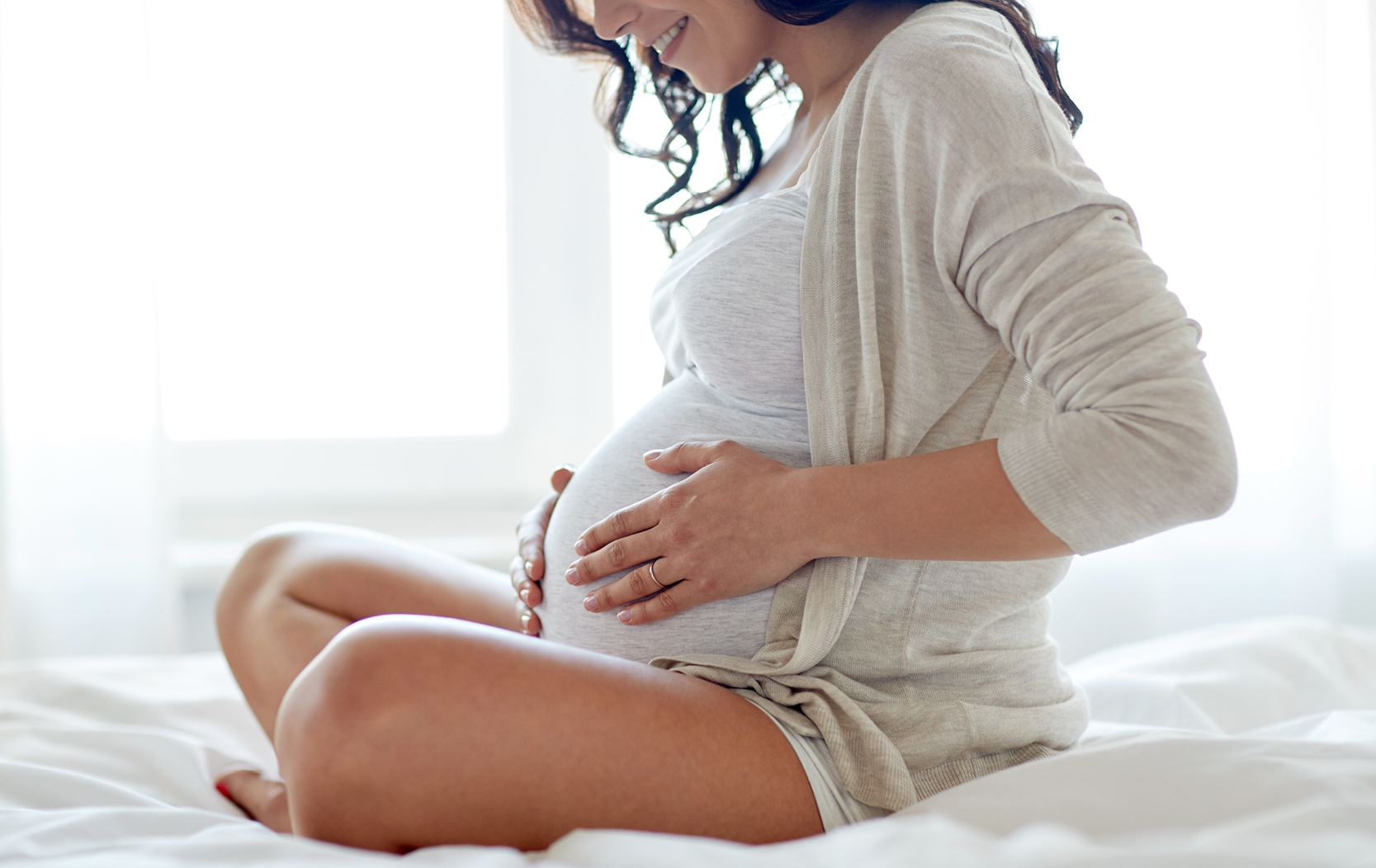 Good nutrition is important throughout life, however it's particularly important for you and your baby when you're pregnant or breastfeeding. It's best for both mum and dad to have a healthy, nutritious diet and be a healthy weight before deciding to start a family. The choices you make and the foods you eat every day that you're pregnant will help your baby to develop and grow.
When you're pregnant or breastfeeding, this isn't a time for restricting calories or fasting. Restricting your calorie intake may mean you aren't getting all the nutrients you and your baby need. It's important to discuss and monitor your weight and nutritional needs with your midwife or doctor throughout the pregnancy.
How can I use Isagenix products to support my diet?
IsaLeanTM Shake, IsaLeanTM Shake Plant Based, IsaPro®
Throughout pregnancy, women need to make sure they're consuming sufficient calories, vitamins, minerals, protein and fibre. During the final trimester of pregnancy, energy requirements increase by around 200 calories per day (1). Women who exclusively breastfeed for the first six months may require an additional 330 calories a day to meet the higher energy requirements, although this will differ slightly from person to person (1).
Pairing the nutrients in an IsaLean Shake or IsaLean Bar with your regular meals is one way to help ensure you're getting a variety of nutrients for you and your developing baby.
Pregnant women are advised to avoid supplements that provide excessive levels of vitamin A during pregnancy. Vitamin A is important for the baby's growth, and pregnant and breastfeeding women require 700 micrograms of vitamin A per day, which is slightly higher than the average population (2).  However, consuming too much can harm the developing baby, and so current advice is to avoid any supplements that contain more than 700 µg of vitamin A per serving, and to not eat foods like liver, liver pate or fish liver oils as they may contain high levels (3). IsaLean Shake is fortified with beta carotene, a provitamin form of vitamin A, and one serving provides 250 µg. Beta carotene is found in orange and green vegetables and is only converted to the active form of vitamin A when needed by the body.   If you're concerned about your vitamin A intake, we always recommend discussing with your midwife or doctor.
Although these products are designed for controlling calories and for replacing meals, these products shouldn't be used as meal replacements or for weight loss during pregnancy.
IsaLeanTM Bar, Whey ThinsTM, Harvest ThinsTM, Isagenix SnacksTM, Isagenix SnacksTM Plant Based
These delicious guilt-free indulgences help to satisfy cravings and provide your body with important nutrients like protein and fibre.
AMPEDTM Hydrate
This drink powder provides electrolytes, and range of different vitamins and minerals, including vitamin C, B-vitamins and folate. It's a great addition to keep you hydrated whilst providing some extra nutrients – particularly when you're exercising and if you're pregnant throughout the warmer months.
Are there any Isagenix products that aren't recommended whilst pregnant or breastfeeding?
When pregnant or breastfeeding, we don't recommend Cleanse Days*. In addition to this, there are some individual products we don't advise consuming. This is because they contain herbal ingredients that aren't well studied for use by these groups of the population:
Nourish for LifeTM
Ionix® Supreme
IsaDelightTM
Thermo GXTM
IsaMoveTM
e-ShotTM
Isagenix products are not intended to treat, cure, or prevent any disease. The products supply the body with many of the nutrients, minerals and vitamins it needs. Pregnancy is a very special time, however from time to time it can be tempting to raid the cupboard or grab some fast food. Make sure you have easy, nutritious snacks on hand, like fresh fruits and vegetables, hard-boiled eggs, an IsaLean Shake or other Isagenix products.
*A Cleanse Day is a nutritionally supported fast that nourishes and energizes your body's own detoxification systems. For further Cleanse Day information, visit Isagenix.com.
References
NHS Choices. New weight advice for pregnancy. 2010. Available at:https://www.nhs.uk/news/pregnancy-and-child/new-weight-advice-for-pregnancy/ (accessed 21st Sept 2017)
British Nutrition Foundation. Nutrition requirements. 2017. Available at: https://www.nutrition.org.uk/attachments/article/261/Nutrition%20Requirements_Revised%20Oct%202017.pdf (accessed 8th February 2019)
Healthy eating and vitamin supplements in pregnancy. 2014. Available at: https://www.rcog.org.uk/globalassets/documents/patients/patient-information-leaflets/pregnancy/pi-healthy-eating-and-vitamin-supplements-in-pregnancy.pdf (accessed 8th February 2019)