Isagenix Compares One vs. Two Cleanse Days per Week in a Clinical Investigation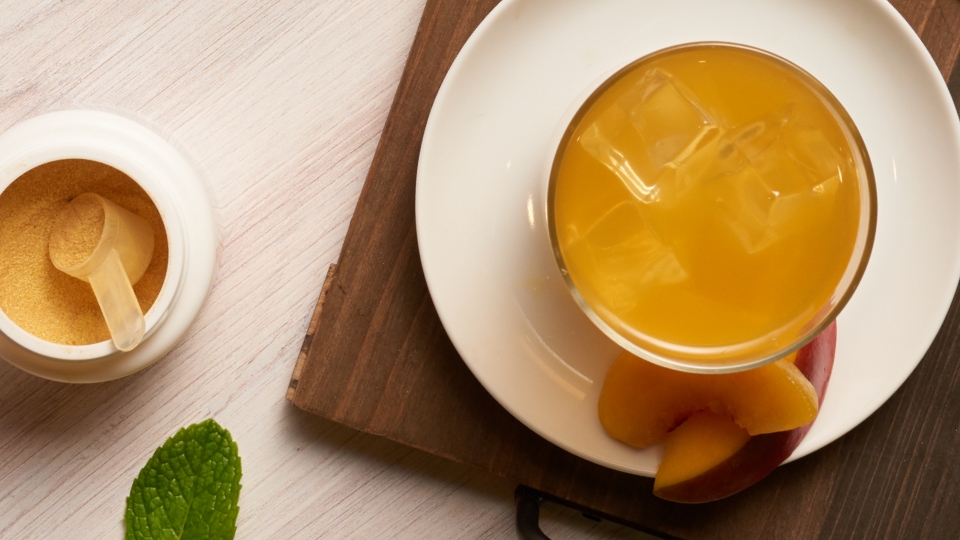 Since Isagenix's founding in 2002, the company has been at the forefront of nutritional cleansing, or, as it's known more broadly, intermittent fasting. The combination of Shake Days and Cleanse Days defines the Isagenix weight loss system and has transformed the lives of millions of individuals seeking improved wellbeing worldwide.   
Cleanse Days involve significantly limiting calories for a period of one day up to two consecutive days per week while receiving nourishment from Nourish for Life® and other Cleanse Day-approved snack options. 
One frequently asked question regarding the Cleanse Day protocol has been, "what are the differences between fasting for one versus two consecutive days"? 
Isagenix has completed and published just such a study in collaboration with Dr. Paul Arciero from Skidmore College in the peer-reviewed Nutrition Journal (1). These results perfectly complement earlier research on the benefits of the Isagenix system (2-5). 
Study Design
To directly address this question, a four-week, randomised study was performed with 20 overweight or obese individuals who followed the Isagenix weight loss system and followed either one Cleanse Day per week (group 1) or two consecutive Cleanse Days per week (group 2). While this meant half the subjects cleansed four days and the other half cleansed eight days over that period, calorie intake was designed to be similar between both groups so that any differences were due to the fasting protocols themselves and not differences in calorie intake. 
Study Results
After the four weeks of following an intermittent fasting protocol, the researchers reported the following results: 
Both groups significantly reduced body weight (approximately 6%), total body fat (approximately 5%), and waist circumference (approximately 7%).

 

Both groups significantly reduced hunger levels, including their desire to eat (44%) and the quantity of food wanting to eat (30%).

 

Both groups had significant improvements in lean body mass (3.5% increase) and cardiovascular and metabolic health markers, including blood pressure, lipids such as cholesterol, and blood glucose.

 
So, were there any differences in the groups based upon one versus two Cleanse Days per week?  
The group that performed two Cleanse Days observed significantly greater reductions in body weight and waist circumference compared to those performing one Cleanse Day per week. However, it is important to keep these results in perspective. For example, the two-day-a-week Cleanse Day group reduced their body weight by 7% and their total body fat by 6%, while the one-day-a-week Cleanse Day group lost 5% and 4.5%, respectively.  
Both groups reported phenomenal results. A 5% reduction in body weight is considered clinically important and is associated with multiple beneficial health outcomes (6). While typical clinical weight loss interventions may take many months to achieve such results, this study did it in four weeks for both groups. 
Over the duration of the intervention, all study participants consumed a nutrient-dense diet despite significantly reducing their initial calorie intake. Both groups also experienced significant reductions in their desire to eat (44% reduction) and quantity of food to eat (30% reduction). Finally, study participants significantly increased dietary fiber intake by 8-12 grams per day while decreasing sugar by 57-77 grams per day and sodium by 1500-2000 milligrams per day intake. 
Overall, these findings add to the mounting scientific evidence that the Isagenix intermittent fasting programme incorporating Shake Days and Cleanse Days optimises weight loss and improves body composition, cardiometabolic health, and hunger management.  
So, what is the optimal Cleanse Day approach? One or two days? 
Based on the present findings, both work very well, and you can't go wrong with either! However, two Cleanse Days may modestly enhance results in the short term if weight loss is your goal. 
References 
Arciero PJ, Arciero KM, Poe M, et al. 

Intermittent fasting two days versus one day per week, matched for total energy intake and expenditure, increases weight loss in overweight/obese men and women. 

Nutr J

. 2022;21(1):36. doi:10.1186/s12937-022-00790-0

 

Arciero PJ, Edmonds R, He F, Ward E, Gumpricht E, Mohr A, Ormsbee MJ, Astrup A. Protein-Pacing Caloric-Restriction Enhances Body Composition Similarly in Obese Men and Women during Weight Loss and Sustains Efficacy during Long-Term Weight Maintenance. 

Nutrients

. 2016;8(8):476.

 

Zuo L, He F, Tinsley GM, Pannell BK, Ward E, Arciero PJ. Comparison of High-Protein, Intermittent Fasting Low-Calorie Diet and Heart Healthy Diet for Vascular Health of the Obese. 

Front Physiol

. 2016;7:350. 

 

He F, Zuo L, Ward E, Arciero PJ. 

Serum Polychlorinated Biphenyls Increase and Oxidative Stress Decreases with a Protein-Pacing Caloric Restriction Diet in Obese Men and Women

. Int J Environ Res Public Health

. 2017 Jan 10;14(1):59. 

 

Kroeger CM, Klempel MC, Bhutani S, Trepanowski JF, Tangney CC, Varady KA. Improvement in coronary heart disease risk factors during an intermittent fasting/calorie restriction regimen: Relationship to adipokine modulations. Nutr Metab (Lond). 2012 Oct 31;9(1):98.

 

Ryan DH, Yockey SR. Weight Loss and Improvement in Comorbidity: Differences at 5%, 10%, 15%, and Over. 

Curr Obes Rep

. 2017;6(2):187-194.